Mable A Koestler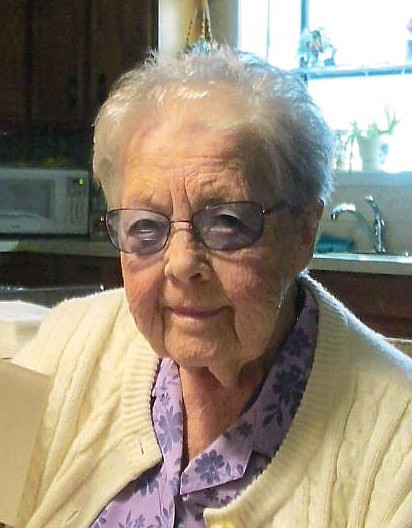 |
January 13, 2021 1:00 AM
Aug. 5, 1928 - Jan. 1, 2021
Mable went to be with our Lord, peacefully at home at The Springs in Whitefish, Montana, with her loving husband, Marlin, by her side. Mable was born in Libby, Montana, to Harry and Wanda Parks. Growing up, her family lived in small towns stretching from North Dakota to Idaho.

On Sept. 15, 1950 she joined forces with Marlin and was by his side in Anchorage, Alaska, while he was stationed there in the Army. During their 70 years together they raised three daughters, Ronda Koestler, Cindy (Ray) Thornton, and Lory (David) Williams.

Mable was a stay at home mom, busy taking care of her family and sewing beautiful clothes for her girls. She was active in the Christ Lutheran Church, heading the altar care committee for many years. She also participated with the Moose Lodge, volunteered at the local library along with Census taking and the election board duties. She supported her family in all their endeavors.
She is survived by her husband, daughters, granddaughters, Kendra and Alisa, great-grandson, Urijah and sisters Helen Gummer and Rae Howard as well as nieces and nephews.
She will be greatly missed by her family and all who knew her.
Memorial contributions may be sent to Christ Lutheran Church, 5150 River Lakes Pkwy, Whitefish, MT 59937. Services are pending.
---