Journey to a healthier lifestyle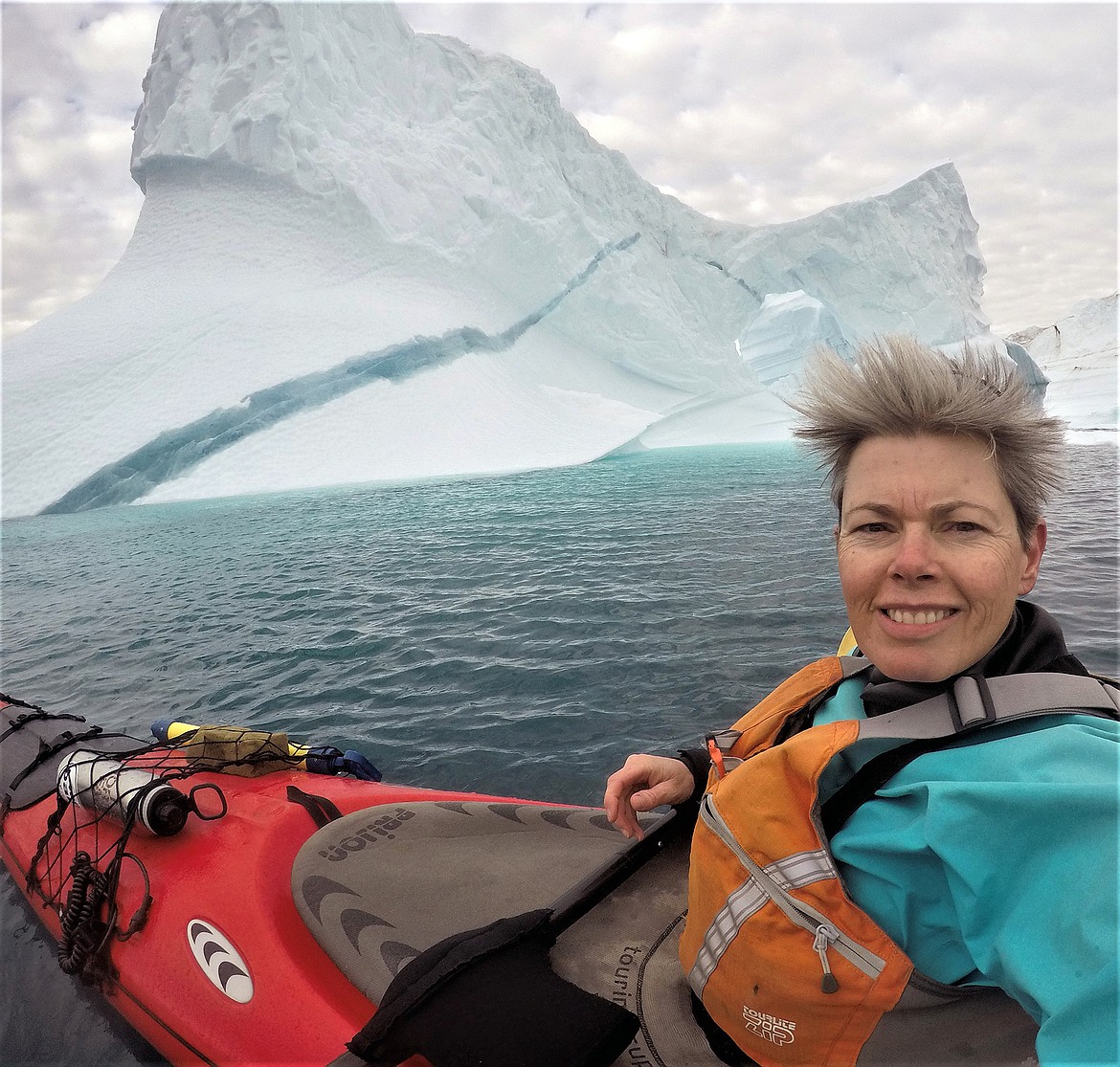 Sharon Fraser on a kayaking adventure in Greenland August 2019.
|
February 17, 2021 1:00 AM
"I took the class because I wanted to have more energy," explains Sharon Fraser who completed North Valley Hospital's Diabetes Prevention Program five years ago. After a day at work as a Laboratory Scientist at North Valley Hospital, Sharon often was too tired to do the activities she enjoyed doing, and she wanted to change that. So she and some friends signed up for the class.
"We like to call it a lifestyle change program," said Carrie Archibald, RDN, ACE-CPT, North Valley Hospital Dietician and one of the three trained "lifestyle coaches" that teach the year-long program. "The primary goal is to encourage lifestyle changes through diet and increasing activity."
The National Diabetes Prevention Program, is an evidence-based program with the goal to prevent or delay the development of type 2 diabetes and cardiovascular disease. An estimated 35% of adults are at high risk for developing type 2 diabetes. One's risk can be reduced by 58% with a 7% loss of body weight. The year-long program focuses on nutrition, movement and changing habits to improve health.
While a 12-month program sounds like a big commitment, for Sharon it was exactly what she needed to get on the path to a healthier lifestyle.
"It gives you the tools to better take care of yourself," Sharon explains. "Little steps and simple goals that you can build on. You learn a lot about yourself."
Carrie agrees, "It's about self-discovery." Although the program is a group class it also is individualized. Each person sets their own goals and everyone gets a different experience.
For the first three months, the class meets weekly to focus on a different topic for each session—learning about both diet and exercise as well as strategies to stay on track with healthier eating habits. One of the program's goals is for each participant to lose 5-7% of their weight.
When Sharon realized this was one of the goals she thought, "There's no way that is going to happen." Yet it did. Over the course of the year, and through the support of the coaches, Carrie Archibald and Carrie Jacobs, Sharon lost the weight and gained the energy she desired. "Now I pay more attention, you can tell when you don't get enough water, food, sleep I know how it feels," Sharon explains.
Today she continues her healthy eating habits, and is working on building muscle. She's also been able to enjoy one of her favorite activities—kayaking—and traveled to Greenland, Iceland, South America and Antarctica to kayak.
Participants receive a part-time membership to The Wave with access to a personal trainer for the group. Once the weather warms, the class will take sessions outside where they will be introduced to other activities available in the community. The intent is to discover new ways to increase their activity and meet the program's other goal of increasing exercise to 150 minutes per week.
A physician's referral is required to take the class. Individuals must have a Body Mass Index (BMI) of 25 or more plus one other risk factor such as high blood pressure, elevated lipids, or blood sugar level from 100 to 124. BMI calculated by taking your weight in kilograms and dividing by your height in meters, is an easy screening method for determining one's weight category—underweight, healthy weight, overweight and obesity.
Classes are on Mondays at 5:30 p.m. and begin on March 1.
The program cost is $150, scholarships are available, and participants will be refunded $50 based on attendance. The deadline to register is Wednesday, Feb. 24 call 406-863-3519 to register or get more information.
Five years later Sharon is still practicing lessons learned from the class. "I'm still learning and I continue to learn to stay on the path. I'm glad I'm on the journey I'm on."
Riley Polumbus is the Marketing and Community Relations Manager for North Valley Hospital.
---