Council criticizes House's passage of bill that would end affordable housing program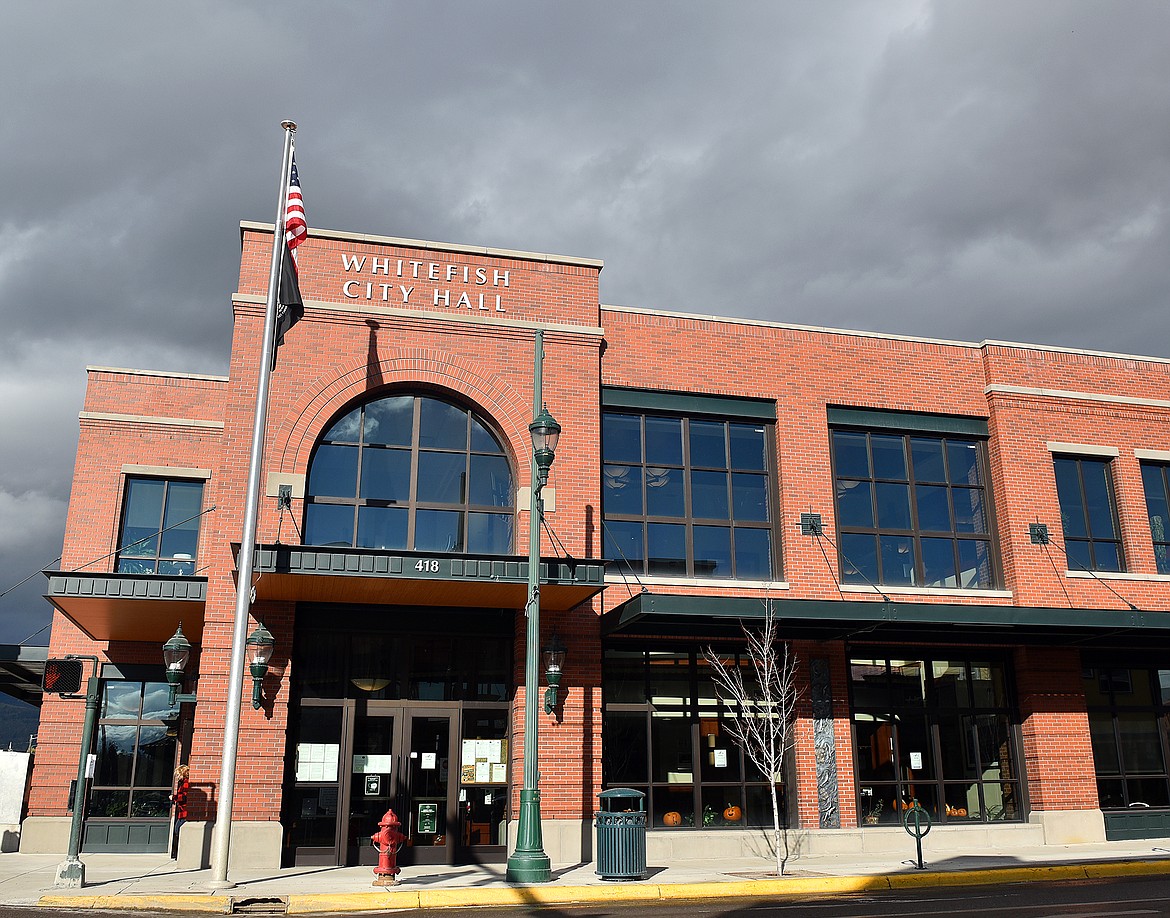 Whitefish City Hall in downtown Whitefish. (Heidi Desch/Whitefish Pilot)
by
HEIDI DESCH
Whitefish Pilot
|
February 17, 2021 11:25 AM
Several members of the Whitefish City Council on Tuesday lambasted a bill that passed through the Montana House earlier in the day that would effectively put an end to the tool at the center of the city's affordable housing program.
Councilor Andy Feury addressed much of his comments directly to Republican Rep. Sue Vinton of Billings who introduced the bill. He said he hopes the voters of Billings will remember the option she has taken away for providing affordable housing.
"To Rep. Vinton, for all the people in this community whose hopes of having a home here that couldn't afford one given the market situation and had some hope given our Legacy Homes Program, shame on you," he said. "I will at least give you the credit for having the transparency for saying it's simply about builder profits. But you don't know what you're talking about, and I'm pretty much assured you didn't take the time to read our program."
"I apologize for the thousands of volunteer hours from everyone in this community that worked hard to make this happen, only so one idiolog from a community that doesn't share a similar problem can shoot that down," he added.
House Bill 259 now moves to the Montana Senate for consideration there. The bill effectively prohibits inclusionary zoning, which is a tool used to create affordable housing, by prohibiting local governments from dedicating property for housing for specific income levels or at specified sale prices.
Whitefish's Legacy Homes Program is based upon using inclusionary zoning that requires that 20% of most new housing units be deed-restricted as permanently affordable or pay a fee in lieu of providing units under what's termed inclusionary zoning.
Councilor Ben Davis, who spoke against the bill in a hearing before the House local government committee, also expressed frustration with the bill's move forward calling it "absurd."
"Whitefish is a community that is different from a lot of other communities in the state," he said. "The state Legislature's unwillingness to let cities make decisions for what is correct for them is absolutely infuriating."
Democrat Dave Fern of Whitefish voted against the bill calling it a "mild assault on local control." Speaking before the House on Monday, he talked about Whitefish's more than year long process to implement an affordable housing program using inclusionary zoning in a process that involved local government and the Whitefish Chamber of Commerce.
"What we're talking about is limiting local control in favor of state control and that's a slippery slope to have the state lay their hands upon city or local government," he said in urging votes against the bill. "I would ask you to think carefully about this, whether you like inclusionary zoning or not, but it's most important whether we're dealing with cities, towns, or school districts that we abide by local control."
During a hearing before the House on Monday, Vinton said inclusionary zoning has a negative impact on the housing market and shifts the cost burden of affordable housing to other properties, but that the bill doesn't prohibit local governments from providing incentives for affordable housing.
Whitefish city officials have said if the bill is signed into law it would mean an end to the program here. Bozeman is the only other city in the state that has an inclusionary zoning program, and has also spoken against the bill.

Whitefish City Manager Dana Smith points out that the city spent months creating the program and gathering public input on the issue.

"Inclusionary zoning isn't right for every community and it's not one-size fits all, but it is one of the only tools to address affordable housing by requiring deed restricted affordable housing in perpetuity," she said, previously. "Our community knows what we need and they know that if we don't have housing for workers there won't be anyone working in businesses here."
Building and real estate associations have spoken in favor of the bill claiming that measures like inclusionary zoning are actually hampering the construction of affordable housing and unfairly place the burden of affordable housing on builders.

While representatives from cities around the state oppose the bill saying that it would end one of the few tools local communities have to ensure the construction of affordable housing.
---