Return of full passenger rail service uncertain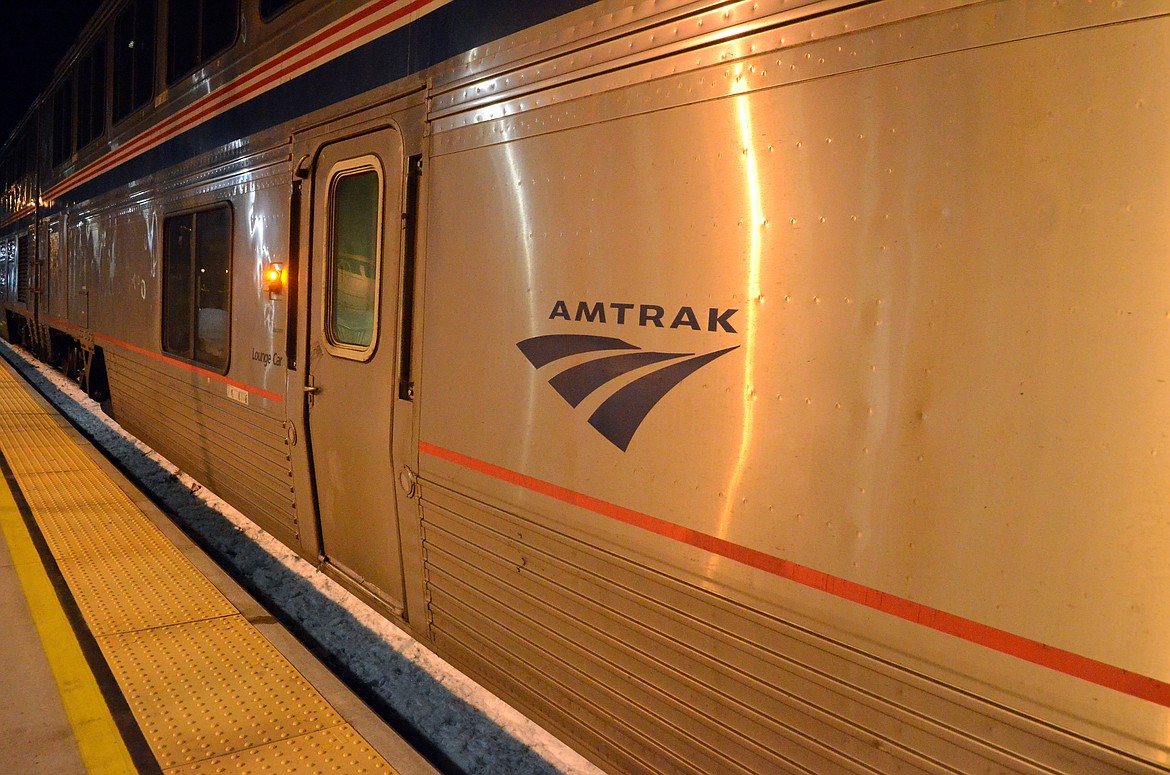 An Amtrak train parked at the Whitefish Depot. (Pilot file photo)
by
BRET ANNE SERBIN
Daily Inter Lake
|
February 11, 2021 9:00 AM
Despite Whitefish's heritage as a town built around the railroad, the future is uncertain for passenger rail service.
In October 2020, Amtrak cut back service to three days a week along the route that runs through Whitefish on its journey between Chicago, Seattle and Portland. The Empire Builder line was among many long-distance Amtrak routes that saw a service decrease as a result of the COVID-19 pandemic.
"With ridership down by 80% and more, and federal funding levels for Amtrak unclear for fiscal year 2021, we must take appropriate steps to align all of our service levels with current demand," Amtrak's Stephen Gardner said in a press release announcing the schedule changes last August.
Amtrak's leadership recently asked Congress for $1.541 billion in federal funding to help long-distance lines such as the Empire Builder return to full service.
If Congress approves Amtrak's funding request, "we would restore all the previously daily long-distance services back to their pre-COVID-19 frequencies," Amtrak spokesman Marc Magliari said in an email.
But there's no telling exactly when the Empire Builder might get back on track for full service.
"I don't see them bringing full service back until we're out of the woods on COVID," said Kevin Gartland, executive director of the Whitefish Chamber of Commerce.
He, like many others, isn't sure exactly when that will be.
Gartland said the Whitefish Chamber and other local leaders are in close contact with Montana elected officials to try to make revamping rail service a legislative priority. But he admitted the issue hasn't gained as much steam as other COVID-related concerns.
"Resumption of full service is on the administration's agenda, but it's not on top of it," Gartland said.
Train travel remains a substantial economic driver in rail-served areas like Whitefish.
During a typical year, Gartland said about 60,000 visitors reach the Flathead Valley via the Whitefish Depot. During the Empire Builder's busiest season in 2010-2011, approximately 85,000 travelers arrived in Whitefish by train.
Gartland said he still doesn't know the total from 2020, but he didn't need to look at exact numbers to know they took a nosedive.
"It was not 80,000," he guaranteed. "Particularly since everything shut down in March, I would imagine it's going to be a much lower figure than average."
THE DECLINE in passenger rail traffic has become one of many difficulties confronting Whitefish's tourist industries over the past several months. Gartland said a lot of people in and around the valley don't realize "how important it [the Empire Builder] is in our economy."
The train, he said, has regularly funneled visitors — particularly skiers — to Whitefish from urban hubs like Portland and Seattle.
"It was always a good ski train for us," Gartland said. "It's one of the last true ski trains."
In its heyday, he said, the Empire Builder made a great option for weekend and short-term travel. "That just doesn't happen now," he observed.
"We'd certainly like to see it back up to seven days a week so people can depend on it," he said.
But it's possible the railroad could be headed in the opposite direction. Instead of returning to full service, there's always the risk that Amtrak might end up shuttering the entire Empire Builder line if the circumstances around travel don't recover.
"You hate to see them reduce service. It can be seen as a first step to elimination," Gartland said.
He said Amtrak has assured the Chamber the railroad is a long way from the end of the line, but Gartland noted it's become impossible for Amtrak or anyone else to make predictions with total certainty.
Gartland urged rail users and other supporters to let their state leaders know they're interested in seeing the Empire Builder return to full service.
"The more voices the merrier to help get our service back," he said.
---