Whitefish Superwash designed to be a solution for all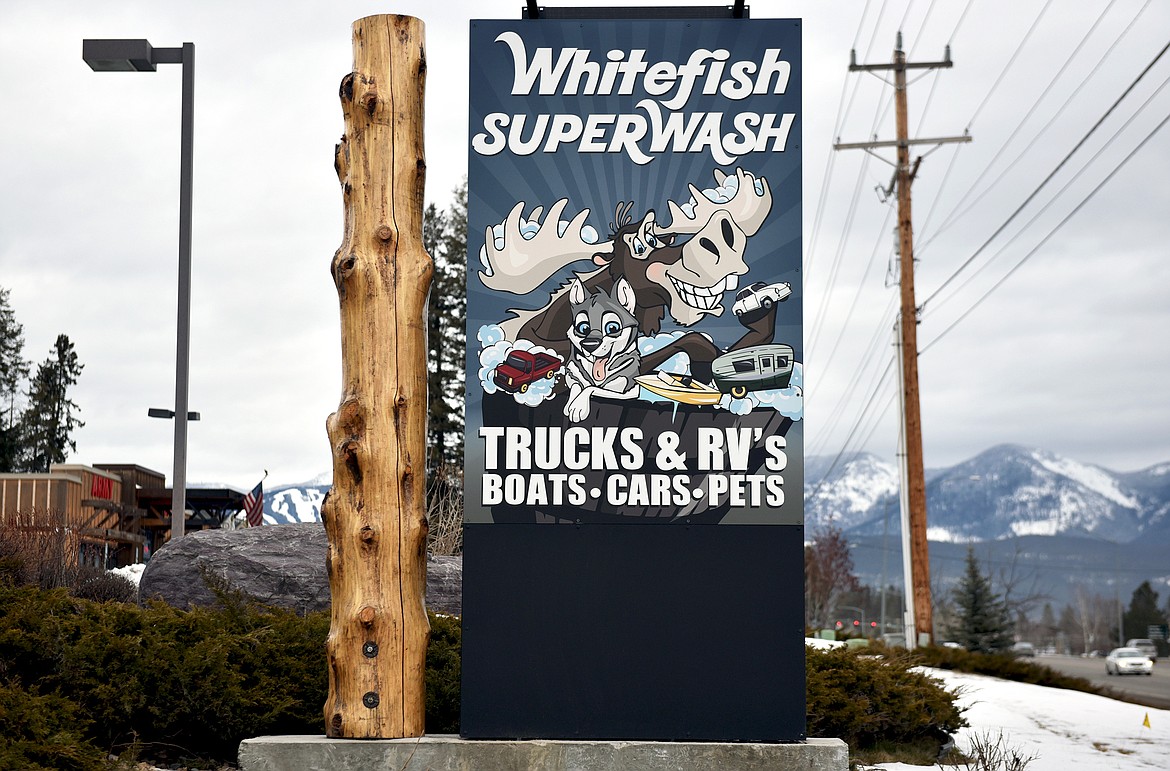 The sign outside the new Whitefish Superwash off Highway 93. (Whitney England/Whitefish Pilot)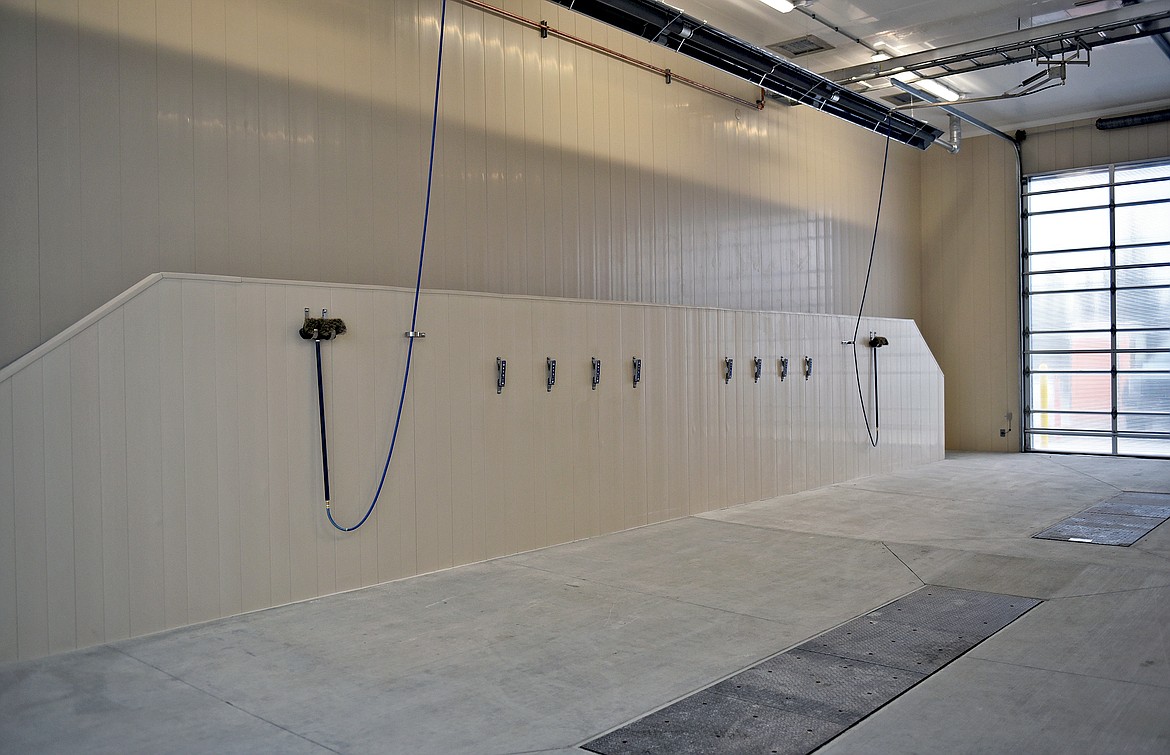 An oversized tandem bay at the Whitefish Superwash that features stairs on the side to be able to wash an RV or boat from four feet off the ground. (Whitney England/Whitefish Pilot)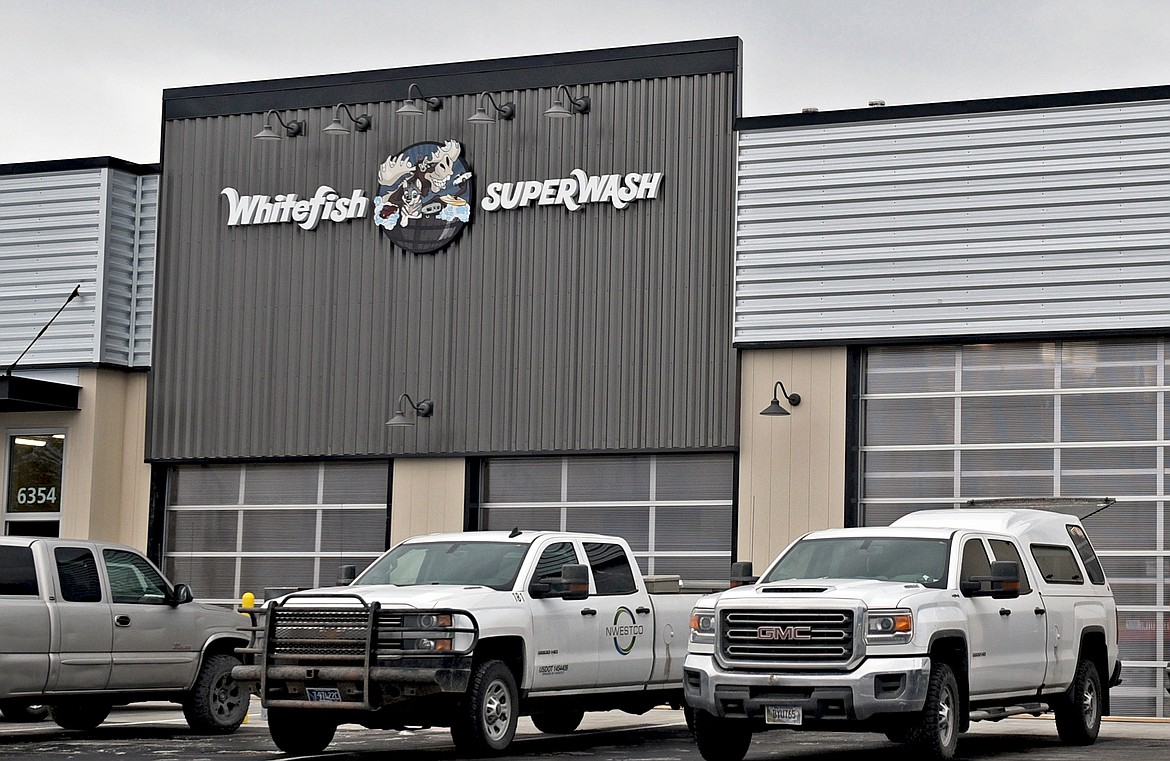 Construction crews work last week to finish up final details for the Whitefish Superwash off Highway 93. (Whitney England/Whitefish Pilot)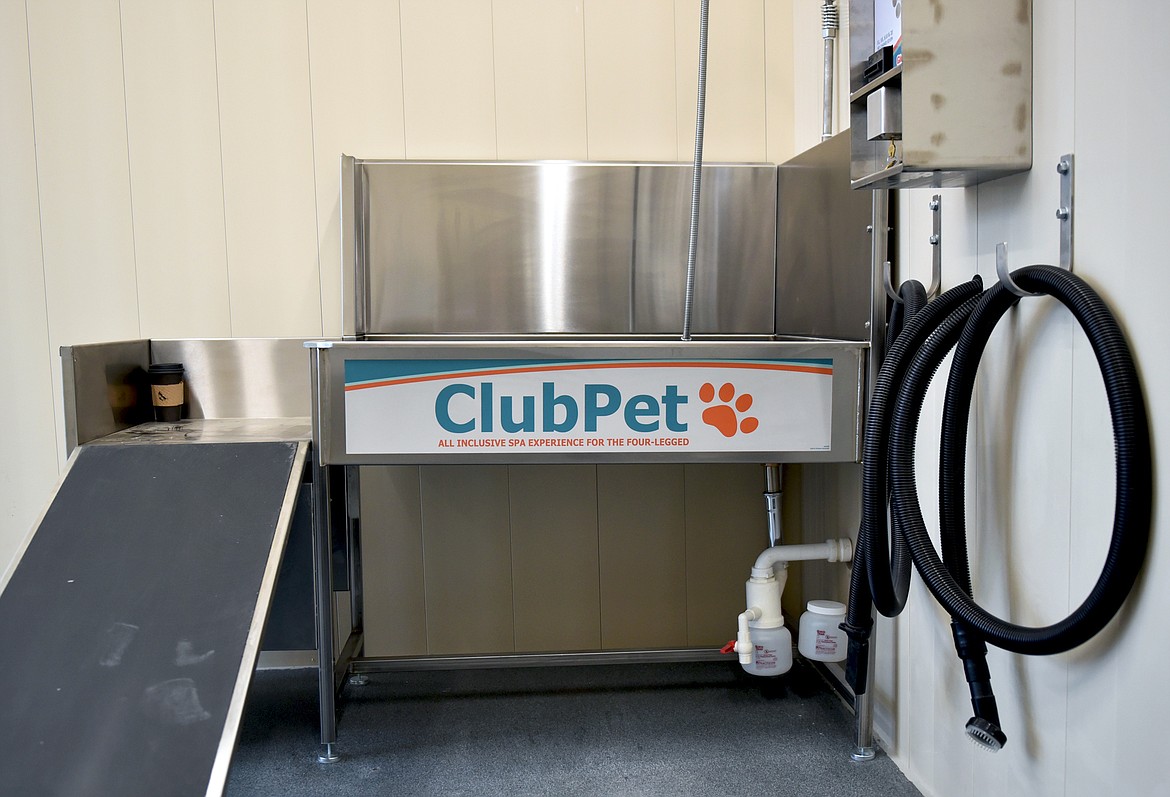 A pet wash station at the Whitefish Superwash. (Whitney England/Whitefish Pilot)
Previous
Next
by
WHITNEY ENGLAND
Whitefish Pilot
|
February 10, 2021 1:00 AM
A newly built car wash off Highway 93 in Whitefish will be a one-stop shop for community members and visitors' washing needs.
The Whitefish Superwash is set to open on Wednesday after over a year went into conceptualizing the design, securing the real estate and constructing the car wash. According to the car wash owner Dennis Doherty, he developed this car wash based on the needs of the community.
"[Whitefish] has a lack of a quality car wash that suits everybody's purpose," Doherty said. "We just took everything from what we heard from the people in the community of Whitefish on what is needed added to our experience of building car washes, and this is what we hope we have provided for Whitefish."
Doherty and his wife Lea split time between Canada and Whitefish, having owned their second home locally for 10 years now. The couple enjoys skiing at the resort in the winter, and being by the lake, hiking and mountain biking during Whitefish summers.
Doherty is in the business of real estate investment and development, and has developed car washes, recycling facilities and self storage units in Canada. Although he is Canadian, his wife is a U.S. citizen making the expansion of his business into Montana more feasible.
"The people in Whitefish, and well Montana as a whole, are so kind, friendly and most importantly helpful," he said. "This is what we love about Whitefish"
The Whitefish Superwash has two fully automatic bays with a touchless wash system, two oversized tandem bays that can accommodate up to four vehicles at a time or oversized trucks, RVs and boats, three state-of-the-art vacuums, two fully stocked pet washes and an outdoor wash for particularly dirty possessions like ATVs or horse trailers. One of the oversized bays even has stairs on both sides so owners can get up higher on their RV or look down into their boat to ensure a better wash.
The business is also striving to be environmentally friendly as much as possible to respect and support the outdoor culture in Montana. The car wash will use all environmentally-friendly soaps and will also use an osmosis system to recycle water from the car washes and in turn use it for undercarriage washing and for spraying down the bays.
"Dennis, in response to talking to people being there a lot and seeing the kind of boats and big toys that are around the community, thought that this was a perfect place and perfect location to bring a large format wash like this," Jeff Petrick, who is the communications director for Doherty's real estate development business, said.
"Because it is a large format wash, it is really suited to be all inclusive, everybody can use it for their different sized vehicles — so we called it a superwash," he added.
The Superwash is modern and thoughtfully designed. Doherty and his team spent much time thinking of all the needed solutions that most nearby car washes lack.
The location was also well thought out, as Doherty wanted a spot that had easy access to Highway 93.
In the coming months the Whitefish Superwash will have an app as well that will enable community members to have memberships and also provide a contactless system for all those wanting a convenient car wash.
"I think [the app] will be really welcomed by the community because it's a modern convenience," Petrick said. "Especially with a pandemic going on, the touchless app you don't have to really interact with anybody, you could be anywhere and order a wash."
The business will also utilize the Exacta Carwash system which is a payment processing software that can accept both American and Canadian credit cards.
Over the last couple of weeks final touches to the construction and training for the staff at the Superwash has been in overdrive. An associate of Doherty, Kevin Krawchuk, made the trip down from Canada to train the staff on the Exacta Car Wash point of sale system as he had unmatched experience with it.
According to Doherty, Krawchuk made the trip despite the current difficulties with cross-border movement and has been essential in guiding the set-up, operations and training for local staff on the system.
"I'm blessed to have the people that I have because it takes a team effort to put this together," Doherty said.
The car wash is set to open Feb. 10. The bays will automatically open at 6 a.m. and close at 10 p.m. everyday while an attendant will staff the building from 8 a.m. to 6 p.m. daily.
For more information, visit https://www.whitefishsuperwash.com/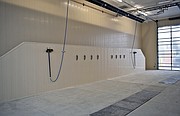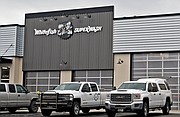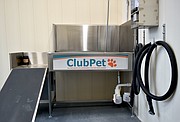 Recent Headlines
---