Muldown encourages caring for others through Great Kindness Challenge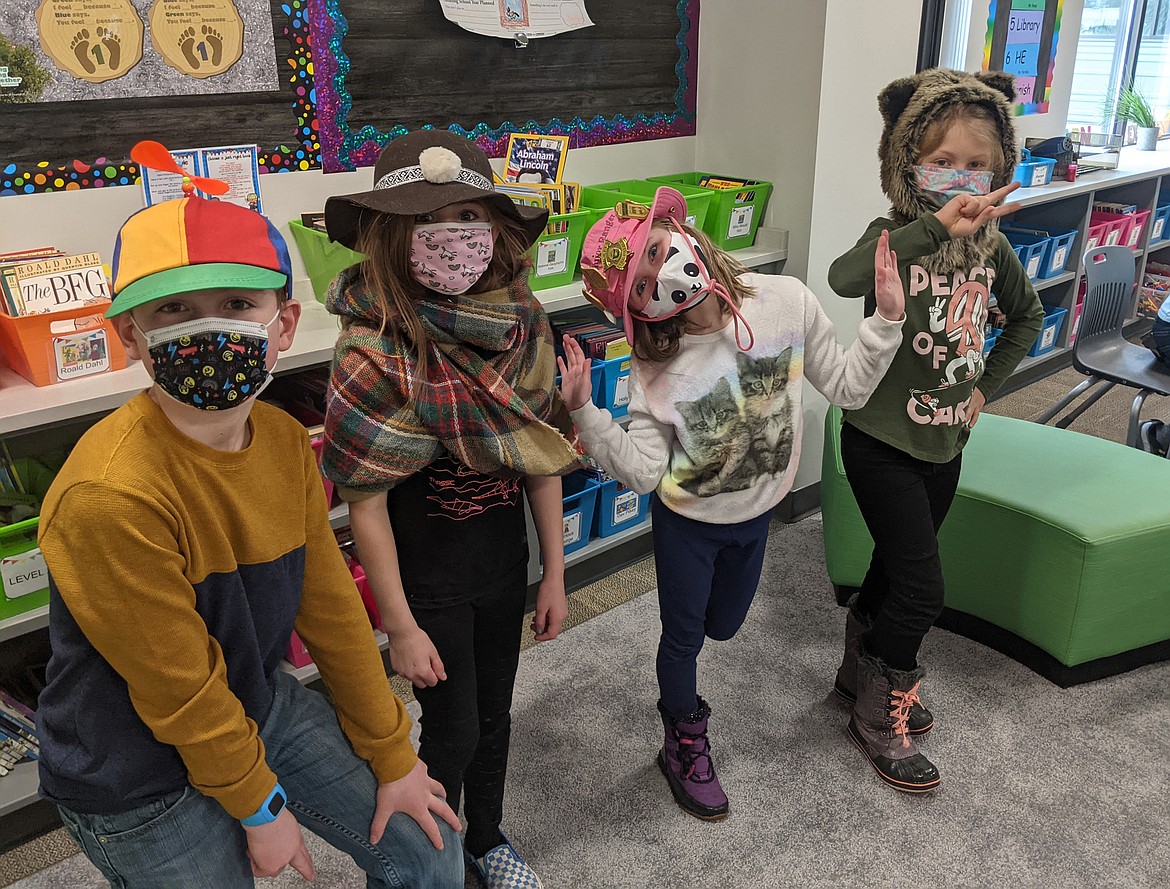 Muldown students participate in the themed day, "Hats Off to Kindness" as part of The Great Kindness Challege last week. Pictured from left to right: Thomas Bruno, Mason Barwikowski, Evelyn Nelson and Elodie Howard. (Provided photo)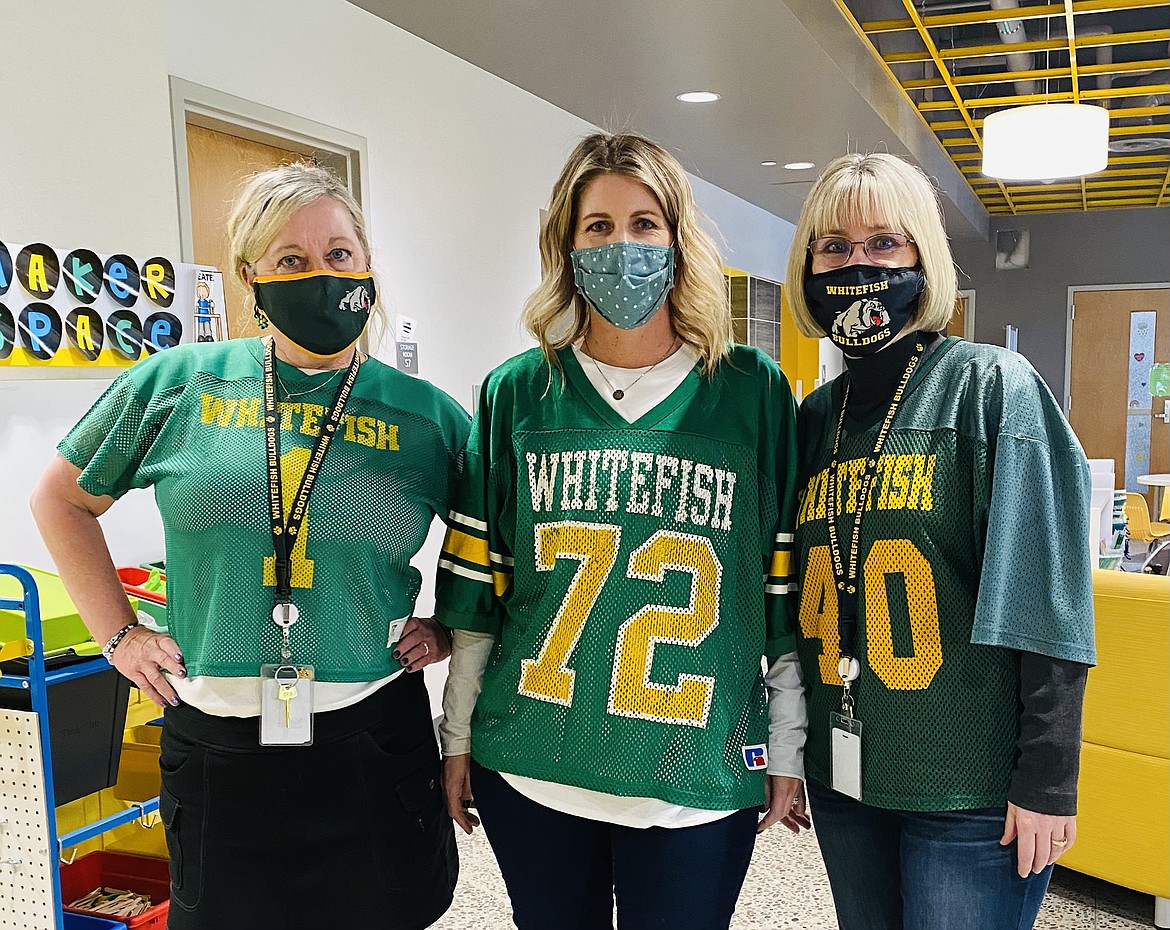 Muldown staff members Eden Dias, Stacy Kelch, and Dana Grove participate in the "Team Up for Kindness" day as part of The Great Kindness Challenge last week. (Provided photo)
Previous
Next
by
WHITNEY ENGLAND
Reporter
|
February 3, 2021 1:00 AM
Muldown Elementary School last week was filled with extra positivity and an optimistic social climate created by the kindness of students and staff members.
The school participated in a worldwide program called The Great Kindness Challenge, which is a proactive, week-long project designed to improve school climate and increase student engagement by performing acts of kindness. Muldown was able to implement an in-person, socially distanced challenge at the school as well as a remote option.
According to the Muldown counselor who initiated the challenge for the elementary school, Sadie Walker, the main goal by participating was to start at the school level by spreading kindness and positivity that will hopefully spill over into the community.
"This school year has brought so many new challenges, at school, in our community, and in our world," Walker said. "The Great Kindness Challenge is a reminder that throughout all the hardships, we can always be kind."
"We hope our students will take this kindness home with them and pass it on, and grow with kindness always being something they strive for," she added.
Walker says the challenge allows kindness to be fun, and by celebrating those small acts it brings unity to the school. Muldown implemented the program by creating dress-up days for each day of school featuring things like crazy hair, silly hats, favorite sports team jerseys and wearing pajamas.
There was also a schoolwide daily kindness challenge, such as waving at 25 people, kindness lessons in each class and a week-long checklist that lists several random acts of kindness for students to attempt to complete by the end of the week.
The checklist, which is provided by the global organizers of The Great Kindness Challenge, had a junior edition for the younger students with 12 different kindness challenges and also a full edition with 50 random acts of kindness to check off. Some of the mini challenges include saying thank you to a bus driver, writing a thank you note to essential workers, and holding the door open for another student.
This was the first year that Muldown participated in the program, and Walker hopes that it will become a yearly tradition.
"We hope to build on it by having other schools and places within the community participate in the future," she said.
Walker is in her first year at Muldown, but led The Great Kindness Challenge for the past five years at her previous school. She presented it to the leadership team at Muldown and said everyone was onboard with trying it out.
"It is something I am passionate about because it really creates a sense of unity and happiness within our school," Walker explained.
She added that the challenge is a positive addition to the social-emotional learning that is already being implemented at Muldown. The school's social-emotional program called Getting Along Together aims to create a positive school environment, build problem solving skills and teaches strategies for creating and maintaining healthy relationships, according to Walker. The Great Kindness Challenge further emphasizes several of those relationship skills already being taught in the school.
"Social-emotional learning is an essential component for success," Walker said. "The Great Kindness Challenge is empathy in action — kindness creates happiness, boosts self-esteem, and improves relationships. It's also contagious!"
The kindness challenge was created by Kids for Peace, a global nonprofit organization that has a mission to "empower kids to create peace through hands-on service, global friendships and thoughtful acts of kindness." According to their website, last year over 750 million acts of kindness were performed through The Great Kindness Challenge with more than 28,000 schools worldwide participating.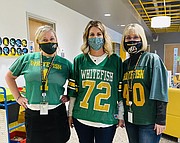 ---