Elaine White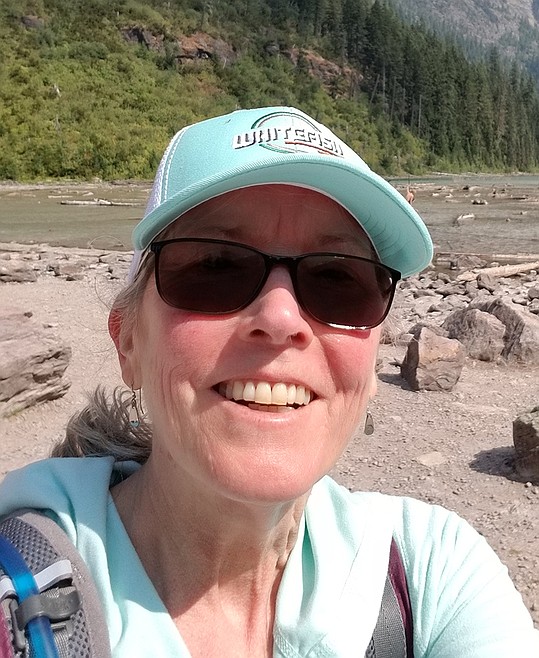 |
December 1, 2021 1:00 AM
Our heavenly family received another angel on Friday, Nov. 19. Elaine White passed unexpectedly after a brief illness.
Elaine was born May 11, 1956, in Cincinnati, Ohio, to Charles and Mary Cullum. She was raised in Porter, Texas, where she attended elementary and high school. Elaine studied criminal justice at Abilene Christian University after which she heard the mountains calling. Elaine moved north to work in Yellowstone and Glacier parks.
Elaine settled in Whitefish and started a career at The Big Mountain Ski Resort where she worked for the next 35 plus years in many capacities. She was the ticket manager for many years and worked in rental/retail. Elaine met the love of her life while on the mountain. Dave and Elaine were married in 1985 and proceeded to start their family.
Elaine was a devout Christian attending the Glacier Church of Christ in Columbia Falls. She had many hobbies which included quilting, hiking, camping and sightseeing the Northwest. Elaine always stated she was on her way to Alaska when she stopped in Montana and never left. In 2014, she finally made her dream when she visited and camped in Alaska for five weeks.
She was preceded in death by her parents, Charles and Mary Cullum, sister MaryAnne Stringham and her brother Bill.
She is survived by her loving husband Dave, and their two children, daughter Katie and her husband Anthony and their three children, son Aaron and daughters Callie and Lena of San Diego, California, step-son Zac and wife Kelly of Exeland, Wisconsin, and their two daughters, Danielle, Portland, Oregon, and Rachel, Colorado Springs, Colorado. She is survived by her brothers, Charles Cullum and wife Kristie, and Tim Cullum.
Recent Headlines
---