Whitefish forced to seek new solutions for creating affordable housing after bill gets governor's signature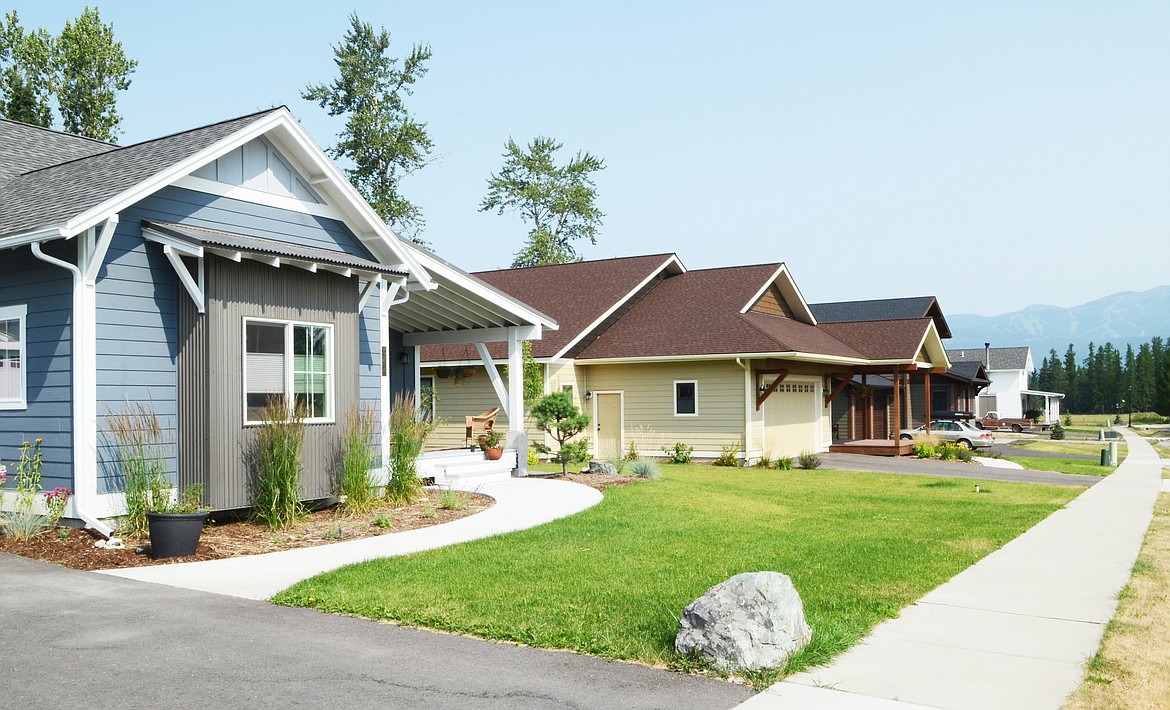 by
HEIDI DESCH
Whitefish Pilot
|
April 28, 2021 1:00 AM
Whitefish's affordable housing program will have to look to new strategies for creating workforce housing after Montana Gov. Greg Gianforte last week signed into law a bill that bans the use of a zoning tool designed to create such housing.
Gianforte signed House Bill 259, which effectively prohibits inclusionary zoning in the state meaning that local governments can no longer require property to be dedicated for housing for specific income levels or at specified sale prices. The city's Legacy Homes Program had utilized the zoning regulation.
City Manager Dana Smith said it's unfortunate that the approval of the bill will reduce Whitefish's "ability to ensure deed-restricted affordable housing."
"We're not going to stop working on affordable housing," she said. "We do have other strategies that are part of our Strategic Housing Plan."
The 2017 Strategic Housing Plan outlined several suggestions for creating affordable housing in the city and came out of a housing need assessment the year before that found that Whitefish needed to add almost 1,000 new units of housing by the end of 2020 to keep up with demand.
While the city will look at other options, Smith said it's not pleased with the bill's approval.
"It's disheartening to see local control being preempted especially on issues like affordable housing," Smith said. "We heard from citizens and business owners that affordable housing is an issue, and not just when it comes to housing but in terms of employment and businesses finding workers. All levels of government need to address this issue."
In an interview with KJJR radio station last week, Gianforte addressed the bill.
"We do need more affordable housing, but there's a better way to do it," he said. "Some of these local zonings were really putting the burden on the back of construction and it was making everybody else's housing more expensive, which is exactly the wrong direction to head."
Gianforte also noted that he signed Senate Bill 161 that creates an expedited review process for subdivisions saying that would "bring the cost of housing down."
Whitefish's Legacy Homes Program was adopted in 2019 and used inclusionary zoning by requiring that 20% of most new housing units be deed-restricted as permanently affordable or that developers pay a fee in lieu of providing units.
The Whitefish Chamber of Commerce was a driving force behind the plan that eventually led to the Legacy Homes Program. The chamber, on behalf of the business community, asked for the icty's help in putting together a plan to address creating workforce housing.
Chamber Executive Director Kevin Gartland said the approval of the bill is disappointing.
"We worked hard as a community on workforce housing as a whole in a pain-staking process to find an option that we thought would benefit the community," he said. "It's frustrating and discouraging."
A lack of affordable housing combined with the impacts of the COVID-19 pandemic has business owners struggling to fill positions. Gartland says some businesses are offering signing bonuses for service industry jobs, something he's never seen before.
"We've been focused on this issue for a long time and the last 12 months it hasn't gotten any better," he said. "There were 60 some strategies in the housing plan and we started with the ones we thought had the most potential, so we will reassess and keep going."
The Legacy Homes Program resulted in three units and about $1.3 million in cash-in-lieu payments that, Smith says, the city will still be able to utilize for affordable housing.
Smith said Whitefish will likely return to its previous voluntary affordable housing program that allowed developers to gain certain benefits by providing affordable housing units.
"Unfortunately that wasn't very effective, but it's the only alternative we have right now," she said.
City Council and the city's affordable housing committee are expected to meet in a joint session at some point to review options moving forward.
"We're looking at alternatives and other ways to encourage affordable housing," Smith said, noting what exactly those options are is still being determined.
This fall the city also expected to do an update of the original 2016 housing needs assessment to get a picture of the current housing situation here.
In a joint letter sent to the governor a few weeks ago, the cities of Whitefish and Bozeman and the Montana League of Cities & Towns made a request that the bill be vetoed.
The letter points out that housing prices have drastically increased in Bozeman and Whitefish over the past 10 years, and other Montana communities are also beginning to face similar challenges.
"With different factors impacting the rising costs in each community, affordable housing must be addressed at the local level," the letter said. "Everyone needs to be at the table to solve this criss, and our local elected officials should have the ability to work with their constituents to determine the set of strategies best suited to respond to the growing housing crisis."
Though Missoula also spoke before the state Legislature against the bill, Bozeman is the only other city in Montana beside Whitefish with an inclusionary zoning program.
Building and real estate associations supported the bill claiming that measures like inclusionary zoning are actually hampering the construction of affordable housing and unfairly places the burden of affordable housing on builders.
---