Vera Jean (Connie) Heckathorn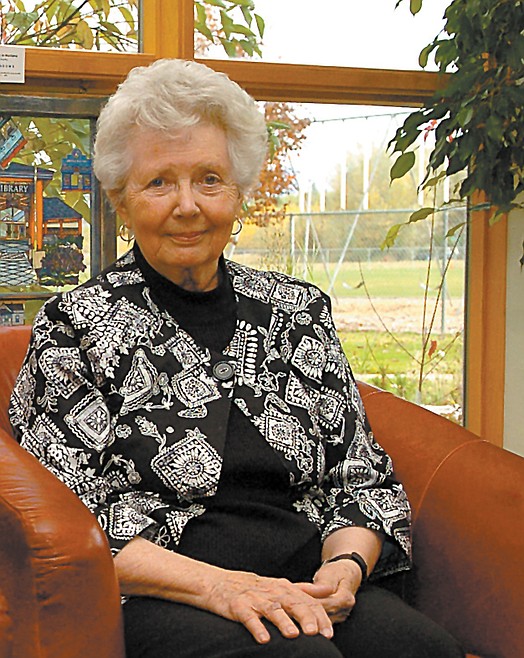 After a long journey with dementia, Vera Jean (Connie) Heckathorn, 93, passed away peacefully on March 19, 2021 at The Springs Footsteps Memory Care in Whitefish. Her much loved daughter, Marti was by her side.
Connie was born Jan. 6, 1928 in North Dakota to Leonard and Ellen (Sauer) Hensrud. At 16, she graduated from Nashua High School in eastern Montana and spent the summer working in Seattle on the rivet machine for Boeing during WWII after which she attended the University Of Montana Alexander Blewett III School Of Law. Connie received her bachelor's and law degree here and was one of only four women to graduate from this astute school. During this time she also met Jake, her beloved husband of nearly 68 years, simply because their classroom seating arrangement was in alphabetical order.

After graduating from law school, Connie practiced law in Helena where she was the First Assistant Attorney General of the State. She later specialized in probate practice before taking a position with the GN District Accounting office. In 1951, she and Jake married before moving to Whitefish in 1954.
In 1964, Connie retired to raise a family. She not only enjoyed reading, hiking and traveling, but relished the time spent with her two children, Jimmy and Marti, strongly supporting them in their school and extracurricular activities. During this time, Connie served three terms on the Whitefish School Board and was instrumental in helping create a new curriculum policy. As the children's independence grew, she re-entered the workforce as a contract manager and house counsel at Crestwood Properties.
Connie started her six decades of volunteer service in the Flathead Valley back in 1954. Her service spanned various areas of community life but her passion revolved around education and the library. She was a member of Chapter D, PEO Sisterhood and a past State President of Montana PEO.
An avid reader, Connie channeled much of her energy into the Whitefish Library creating a volunteer program by which all the Flathead libraries have since modeled their programs after. She faithfully volunteered her own time for over four decades, served 10 years on the board, was a member of the endowment fund committee and co-chaired the Whitefish Community Center Project for a new public library and the O'Shaughnessy Center. These two buildings were built solely via donation.
A Past Worthy Matron of The Order of Eastern Star Vista Chapter #44, Connie served on the Board of Rainbow Girls, and was actively involved while her daughter Marti was a member of the organization.
Connie was named the First Lady of Whitefish for 1981. Nominated by the Glacier Orchestra and Chorale where she spent many hours volunteering, Connie was also honored as the valley- wide Volunteer of the Year by the United Way.
In the spring of 1986 Connie put her law hat back on and served as the substitute city judge, an experience she enjoyed very much. Never one to shy away from a challenge, she helped co-found the Whitefish Community Foundation where she was also a board member.
Her devotion to civic activities was endless and included: President of the Toastmistress Club, charter member of the Whitefish Jaycees, chairwoman of the first Winter Carnival ball, Girl Scout leader, AFS chairwoman, member of the Whitefish Hospital Guild, Board of Director of the Immanuel Lutheran Home, officer of the Whitefish Swim Team parents, and was instrumental in the revitalization of the Whitefish Central School auditorium.
---