Nashville Heads West Songwriter Showcase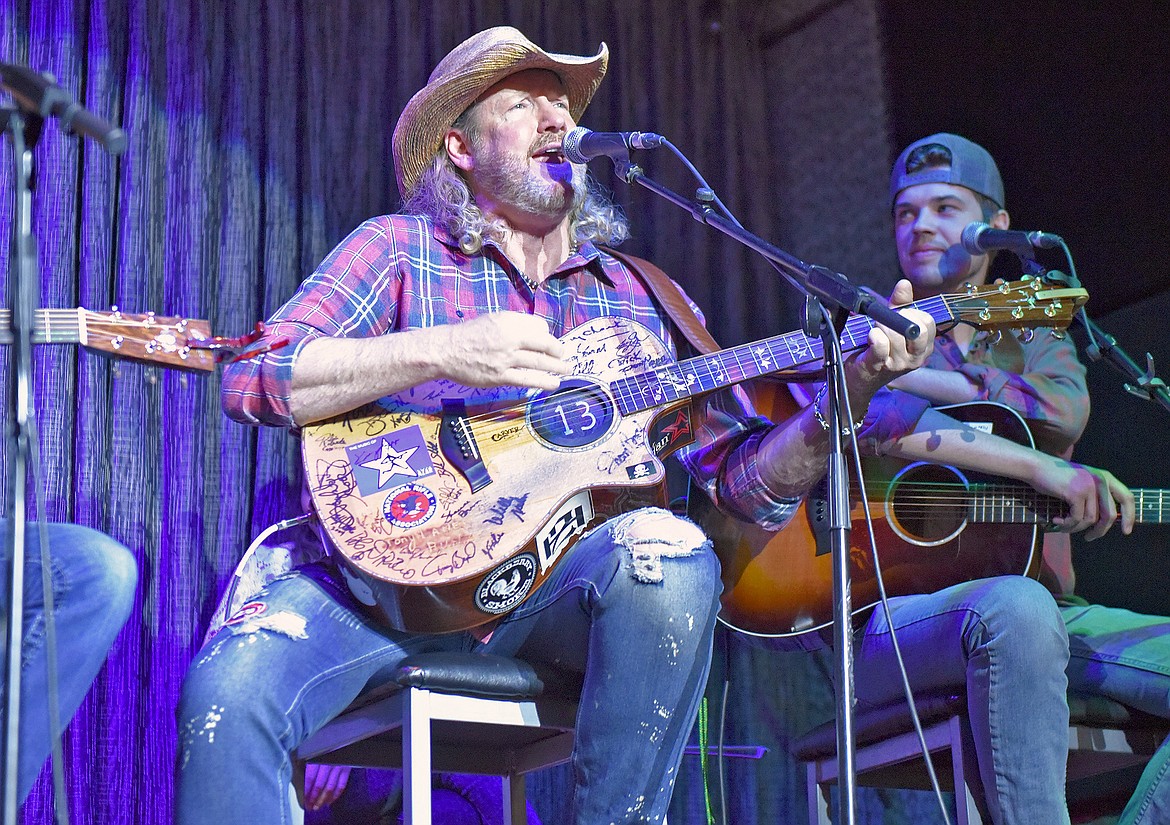 Nashville songwriter Anthony Smith, who has written hits for country stars like George Straight and Tim McGraw performs at Casey's in Whitefish on Thursday as part of the Nashville Heads West Songwriter showcase. (Whitney England/Whitefish Pilot)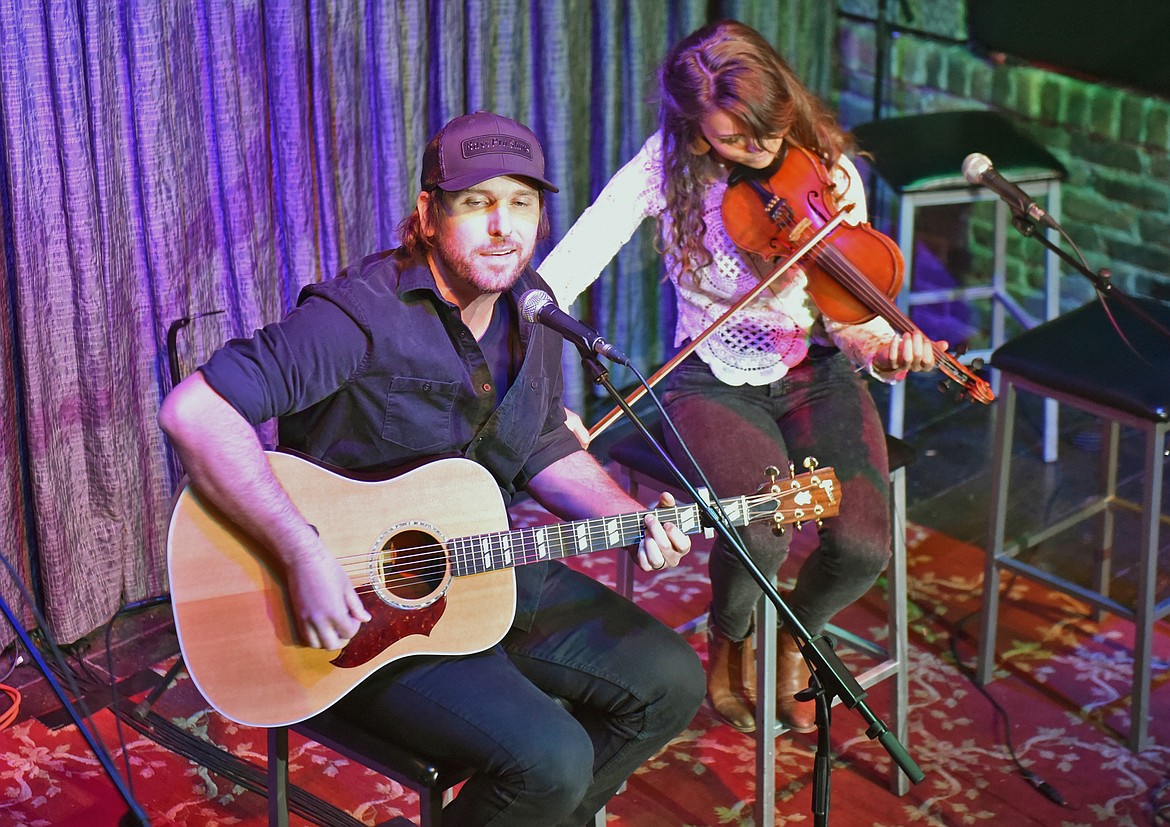 Local Whitefish musicians Andrew Sweeney and Hannah King perform with the "Nashville Heads West Songwriter Showcase" at Casey's Whitefish on Thursday. (Whitney England/Whitefish Pilot)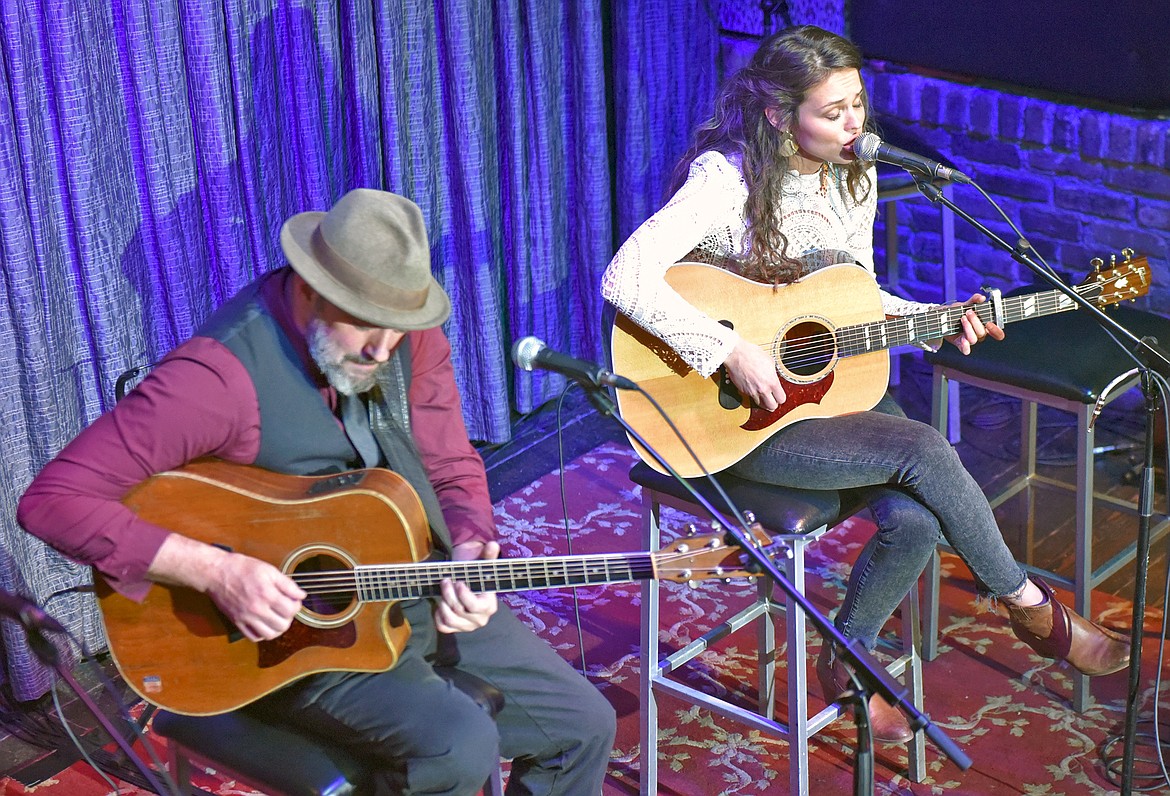 Whitefish musician Hannah King, accompanied by Nashville songwriter Eric Erdman, performs at Casey's on Thursday as part of the Nashville Heads West Songwriter showcase. (Whitney England/Whitefish Pilot)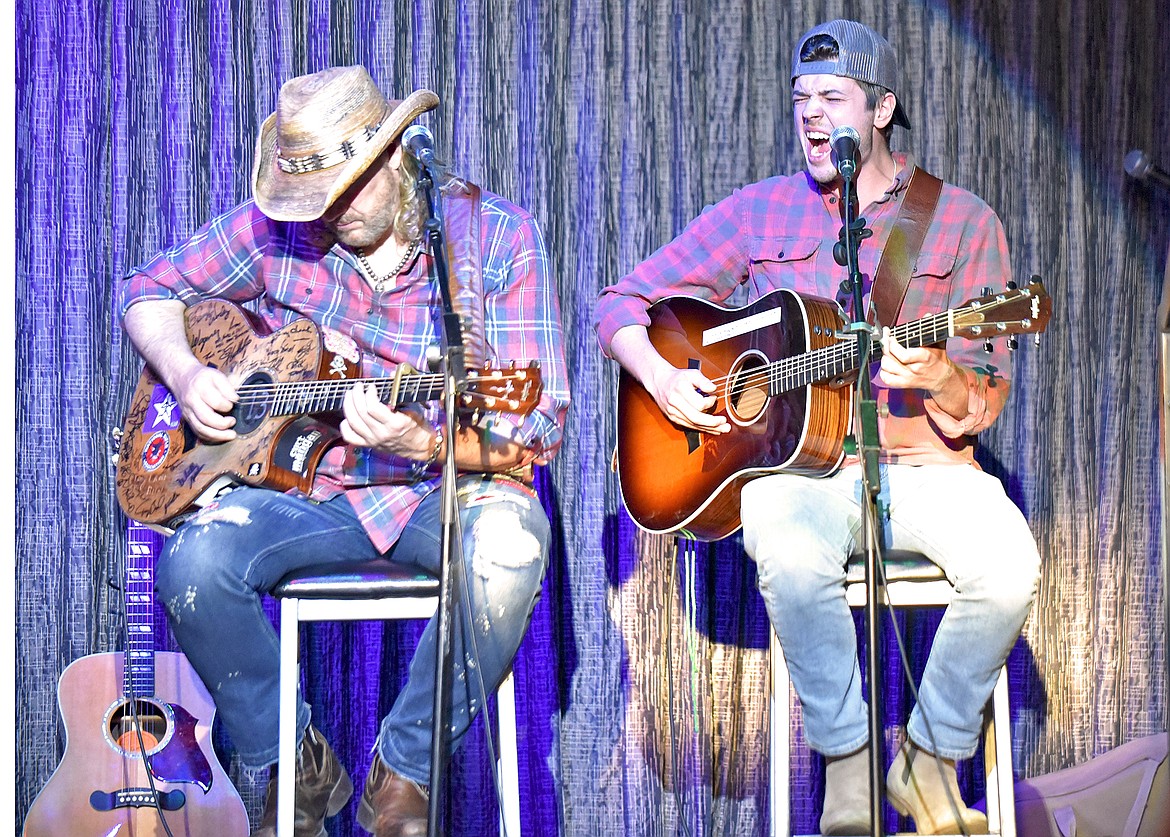 Songwriter Cameron Havens accompanied by Anthony Smith perform during the Nashville Heads West Songwriter Showcase on Thursday at Casey's in Whitefish. (Whitney England/Whitefish Pilot)
Previous
Next
Nashville Heads West is a retreat brings Nashville-based songwriters to Whitefish where they stay at River Meadow Ranch for one week writing songs with the added inspiration of being under Montana's big sky.
This year the Whitefish-based retreat and showcase brought out 11 songwriters from Nashville and also featured two Whitefish locals. Nashville Heads West had its first-ever showcase in 2019 and then cancelled the event in 2020.
There were two shows at Casey's in Whitefish, April 15-16, where the songwriters performed some of the new songs they created during their stay as well as some popular radio hits.
Nashville Heads West's line up this year included Dan Smalley, Kristen Kelley, Chad Wilson, Charlie Argo, Anthony Smith, Trent Tomlinson, Terri Jo Box, Blue Foley, Trick Savage, Eric Erdman, Cameron Havens, and Whitefish songwriters Andrew Sweeney and Hannah King.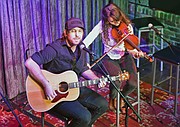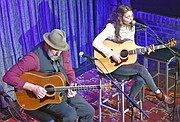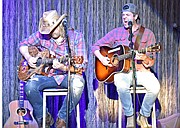 Recent Headlines
---