School board to consider California principal for Muldown job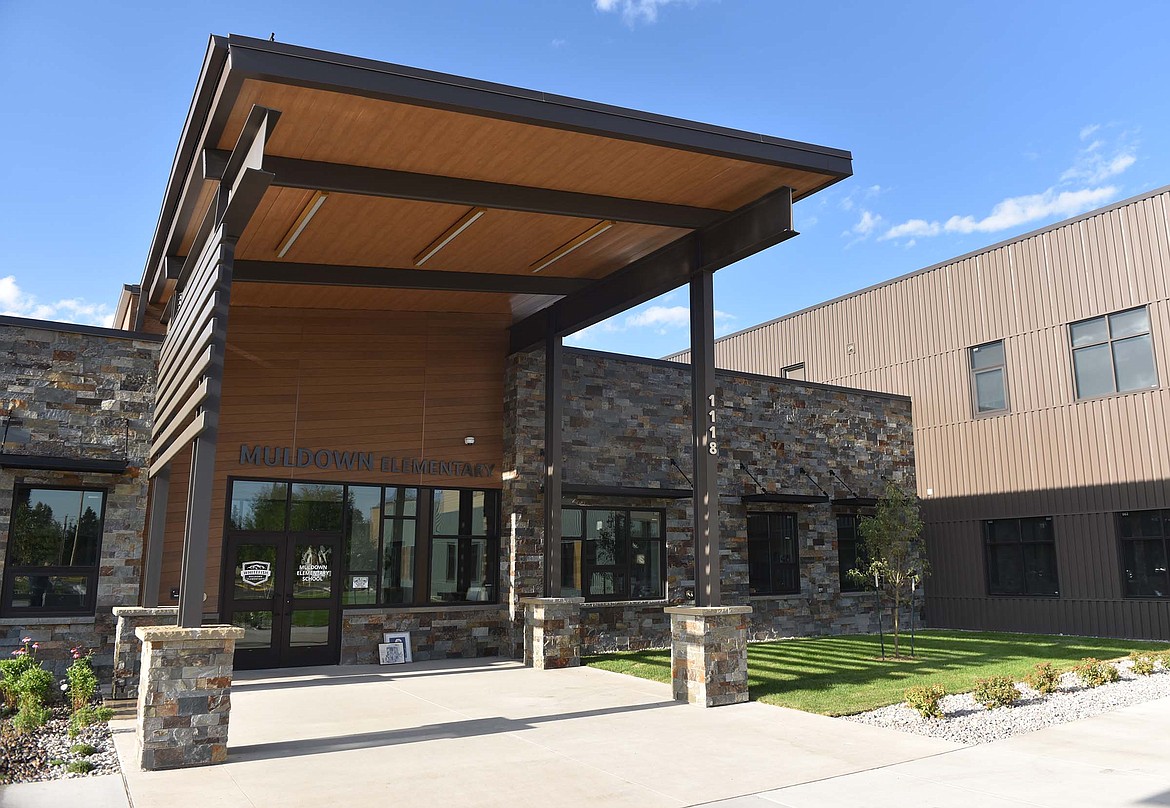 The main entrance to the new Muldown Elementary School building. (Heidi Desch/Whitefish PIlot)
by
WHITNEY ENGLAND
Whitefish Pilot
|
April 9, 2021 12:10 PM
The Whitefish School Board is set on Tuesday to consider hiring an elementary school principal from California to serve as the new Muldown Elementary principal.
Whitefish Schools Superintendent Dave Means told the Pilot on Thursday that after interviewing six candidates last week, he is recommending Catey Nasello to fill the vacancy left by retiring Muldown principal Linda Whitright.
"Through the rigorous and comprehensive screening and interview process, I am recommending Catey Nasello for the Muldown Principal position," Means wrote in his letter to the board.
Nasello is an elementary school principal in Tracy, California and has held that position since 2019. Prior to that she was hired as an assistant principal in the Tracy Unified School District.
Before transitioning to administration, she has had a vast amount of experience within educational settings. She has had positions such as elementary school classroom teacher, literacy facilitator, intervention teacher and district teacher for special assignments.
She has taught in both the Tracy Unified School district and als the Gilroy Unified School district, in Gilroy, California.
Nasello obtained her bachelor's degree from California State University, Fresno, in 2007 and earned her Master of Arts in educational/instructional technology from Concordia University, Irvine, in 2017. She also holds two national credentials — K-8 Multiple Subject Teaching and K-12 Administrative Services credential.
On her Linked-in profile online she describes herself as a "highly versatile educational leader that demonstrates an intense passion for 21st-century teaching and learning with the goal of improving student outcomes through current research-based practices."
The district says it surveyed stakeholders to determine what characteristics were most important for the next Muldown principal to possess, and that feedback was kept at the forefront of the interviewing process.
There was a 12-member screening and interview group consisting of three administrators, teacher and staff representatives across different grade levels that came together to deliver input on the hiring decision, the district noted in a letter to families regarding the candidates.
The school board is set to vote on the recommendation to hire Nasello at its business meeting on Tuesday, April 13 beginning at 6 p.m.
Nasello would begin at Muldown in August ahead of the 2021-22 school year.
---