Changes made to highway zoning district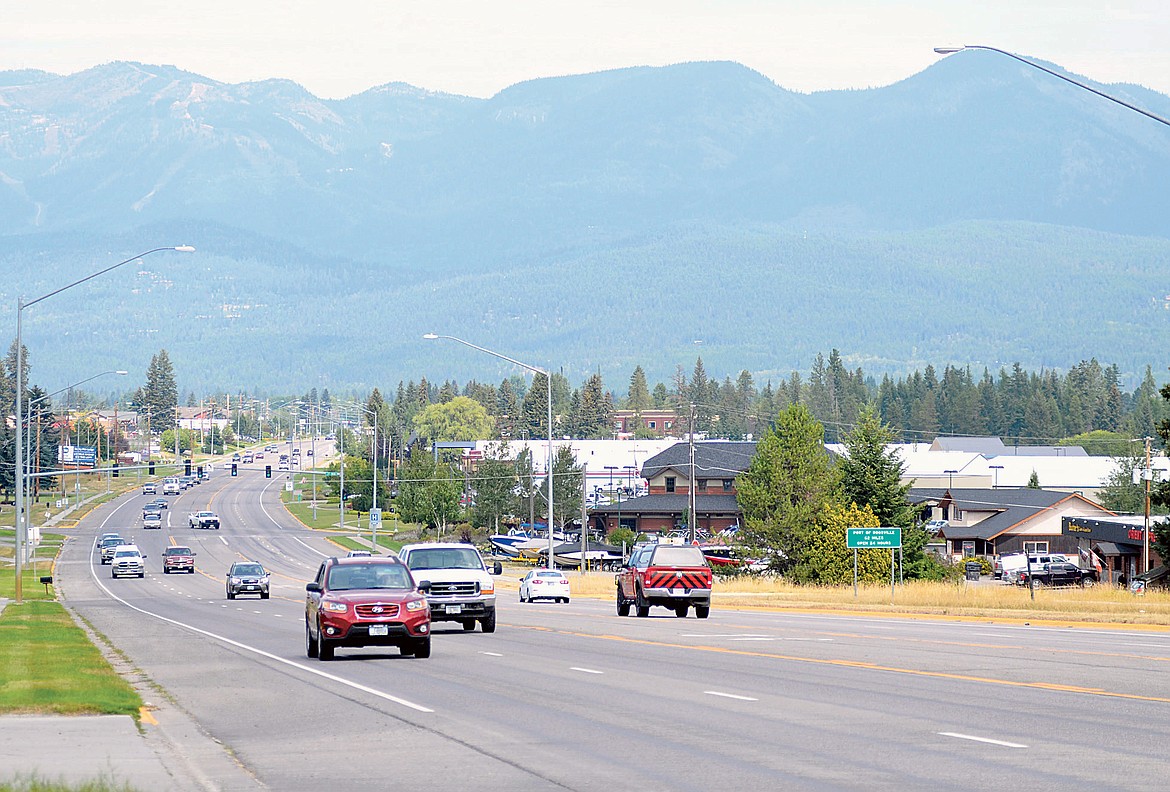 Cars drive down Highway 93 in Whitefish.
by
HEIDI DESCH
Daily Inter Lake
|
September 30, 2020 1:00 AM
Whitefish has made a list of changes to the WB-2 zoning district along the highway, including removing personal services, which includes hair salons, from the uses allowed in the district.
City Council earlier this month approved the changes to make updates for what is a permitted use and what requires a condition use permit in the zone.
Council, however, said personal services — like delivery, catering, event planning, recreational guiding, tattoo shops, personal training and hair or nail salons or spas — shouldn't be allowed in the zone, even as a conditional use.
Councilor Andy Feury said personal services should not be allowed in the WB-2 zone because the nature of those businesses mean they often operate on a smaller scale and require being located inside a larger building with other such shops.
"There is a lot of places in the city where they can operate," he said. "Previous discussions were that we didn't want those business [in the WB-2]. They are a catalyst for strip malls."
Previously, hair salons had been allowed by obtaining a conditional use permit but Council decided that would no longer be the case for the WB-2 zone. Any current hair salons in the zone would be grandfathered in.
During public comment, Rhonda Fitzgerald asked Council to be careful in deciding what is allowed in the WB-2 zone because it's designed for businesses that require a lot of space for storage or parking, while the downtown WB-3 zone is designed as the general business district.
"What's allowed in WB-2 is important," she said. "This is the entrance to our town and we are impacted by it.
Fitzgerald said personal services are allowed most everywhere in the downtown and in other zones in the city, and that's important for providing customers for other businesses.
"They generate a lot of byproduct for other businesses," she said. "When you go downtown to get your hair cut then you go shopping or out to lunch. We don't want to see personal services move out of our downtown core and then it's also harmful to the entrance to town because it will create a strip mall."
Council also approved light manufacturing and light assembly becoming an administrative conditional use meaning those would not have to be approved by Council only by the planning department. Planning staff suggested the change to create a faster approval process while still allowing conditions of approval to mitigate impacts.
Councilor Steve Qunell said those types of businesses could benefit from the administrative CUP process and then provide jobs for the community.
"We've been told over and over that the CUP process is onerous," he said.
The changes approved to the WB-2 zone include requiring a conditional use permit for automobile, boat and RV sales, rentals, repairs and services, as well as machinery and equipment sales and rentals and repair, crematories and formula restaurants.
Council previously directed planning staff to make updates to the zoning with the intent that it would provide additional opportunity for review of the uses before approval.
The WB-2 business district is designed for retail sales and services that need large parking, display or storage areas.
Recent Headlines
---