Foundation series shares stories of resilience beyond suicide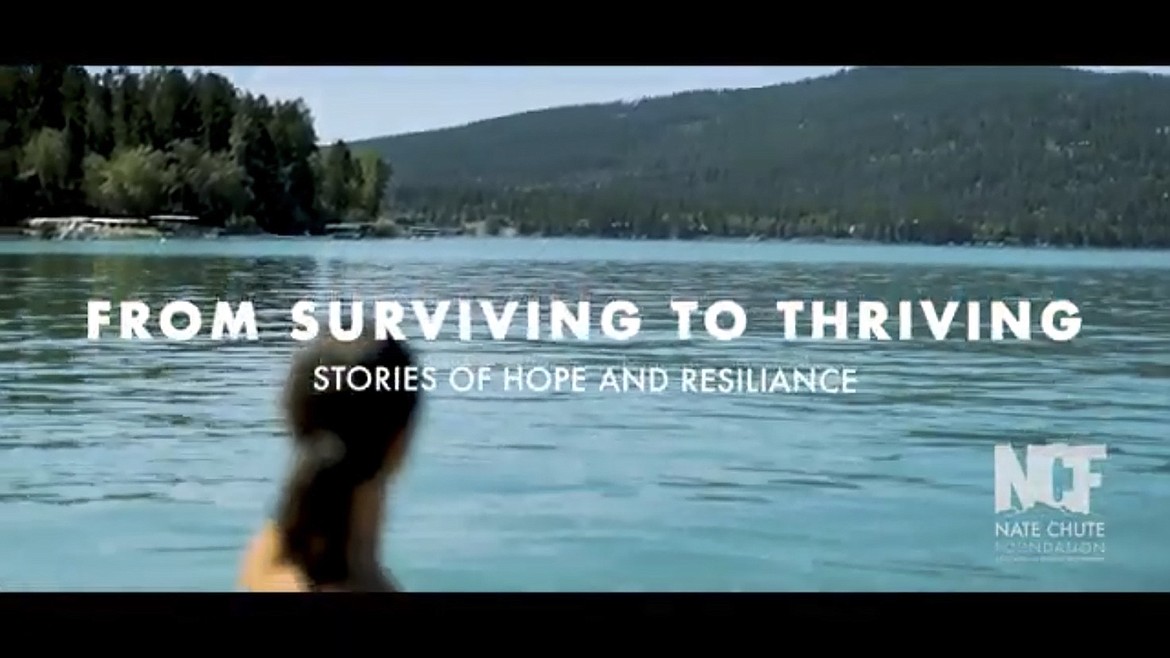 by
HEIDI DESCH
Editor
|
September 16, 2020 1:00 AM
"Don't under estimate how resilient of a person you can be," says the woman sitting on a couch in the video.
Find the people in your life who are going to be there no matter what, offers one young man. Another says for him, the way through suicide and depression was to find a purpose in life again.
These are the words of friends and neighbors in the Flathead Valley sharing their stories of strength, recovery and resilience in the video series called "From Surviving to Thriving: Stories of Hope and Resilience."
The Nate Chute Foundation, a nonprofit which is dedicated to suicide prevention, produced the video series that is being released in honor of Suicide Prevention Month in September. The foundation developed the videos that share six stories from individuals who have "stories of lived experience."
Nicci Schellinger Daniher, with the Nate Chute Foundation, says the stories share the struggle of the individuals, but that suicide did not need to be part of their story, and what tools helped them come out the other side.
"While we discuss the struggle, the films highlight tools that helped each individual, hoping that others can find hope and resilience in the tools as well," she said. In the spring, the foundation began planning for fall and what could be done to raise awareness knowing that the COVID-19 pandemic would impact the typical programs the foundation sponsors, but also that many people may be struggling during a stressful time. The solution was to produce the video series that could be viewed online locally, but also with a larger audience. The foundation worked with local mental health professionals and North Valley Hospital to find individuals who would be willing to share their experience. For those who shared their story it became cathartic experience, notes Schellinger Daniher.
"So many individuals who have been through this, they want to help others through their pain," she said. "By sharing their experience, they know they can help others."
The videos are about two to three minutes in length, which provides enough time to share each person's struggle, but also to inspire those watching to remember "to never give up hope, that help is available, and recovery is possible.""We wanted to focus on the emotional resilience and also provide the tools that helped them get through this time in their lives," she said. The series was produced by Danielle de Leon.A trailer for the series was released last week and videos will released in the coming weeks. For more information on the Nate Chute Foundation, visit www.natechutefoundation.org. To view the video's visit the foundation's YouTube channel at https://tinyurl.com/y3hfq5rb If you or a loved on is in crisis, seek help immediately by contacting one of the following: Crisis Text Line, a free, confidential text line open 24/7,
Text "MT" to 741 741 or the National Suicide Prevention Lifeline, a free, confidential talk line open 24/7, at 1-800-273-8255
---