Council looks at tourism management plan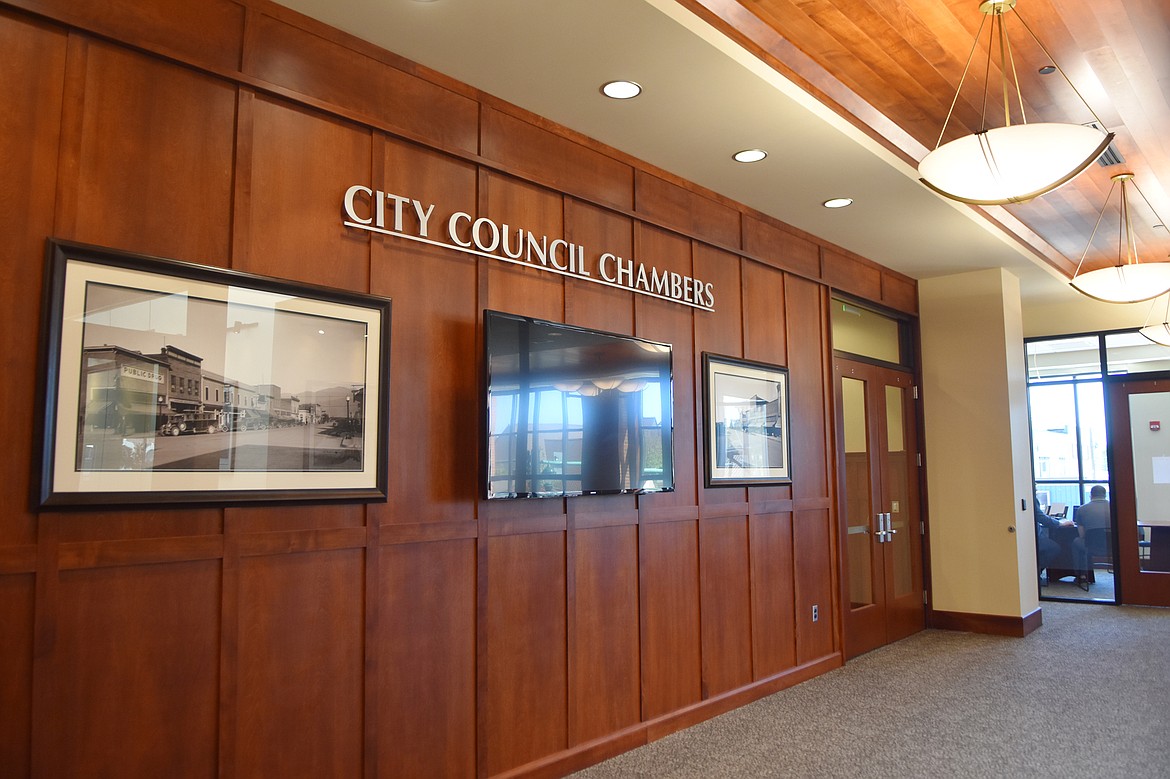 City Council Chambers are on the second floor of the Whitefish City Hall building. (Heidi Desch/Whitefish Pilot)
|
September 16, 2020 1:00 AM
Whitefish City Council meets on Monday, Sept. 21 at 7:10 p.m. at City Hall. The following items are on the agenda, subject to change.
• Consideration of a resolution adopting the Whitefish sustainable tourism management plan.
• Consideration of an emergency ordinance providing for remote meetings of City Council, city boards and committees.
• Consideration of awarding the engineering contract for the Edgewood/Texas reconstruction project.
• Consideration of a letter of request from Jerry Dunker for amendments to deed restrictions for Trailview subdivision.
---