Skaters move up figure skating levels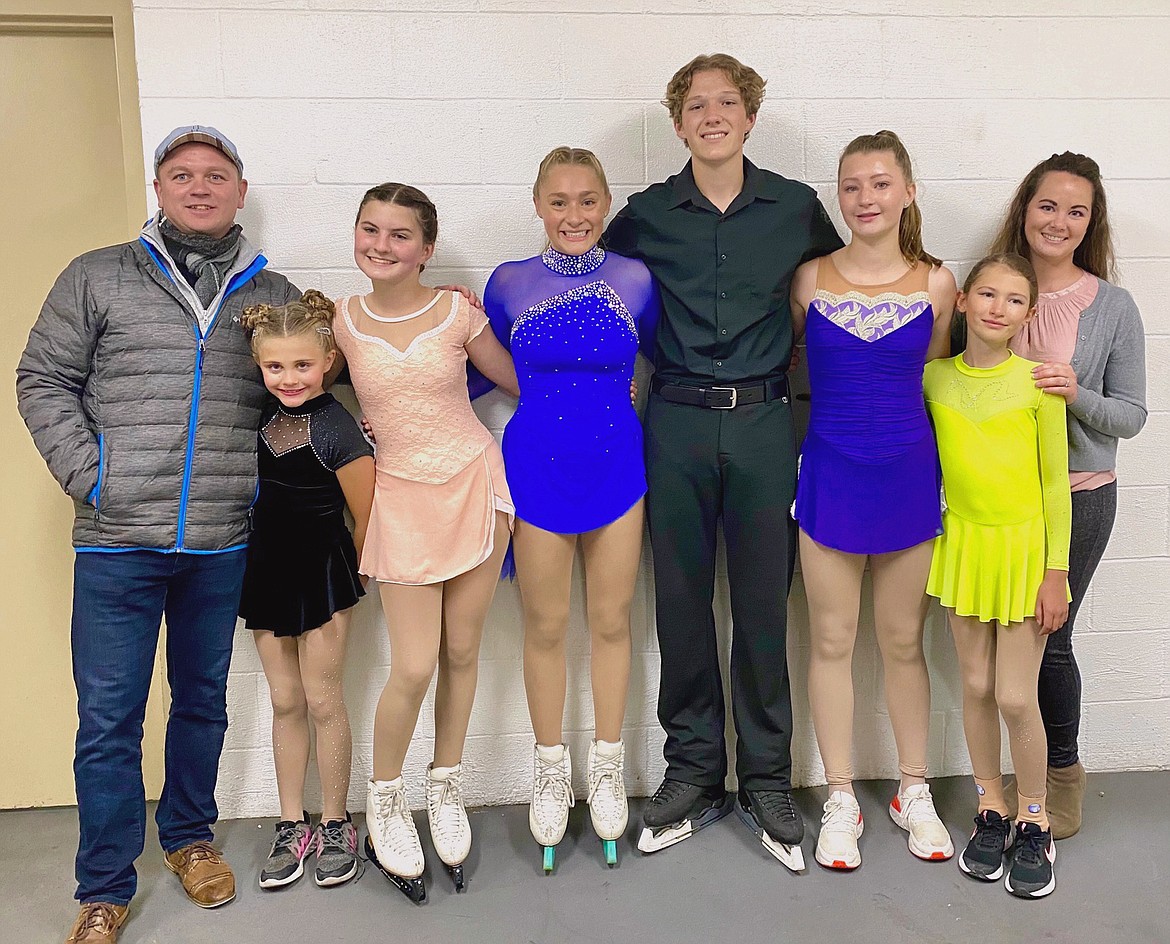 A group of skaters from Glacier Skate Academy recently traveled to Spokane to the U.S. Figure Skating testing. Pictured from left to right, Coach Sean Wirtz, Isley Simpson, Jade Denker, Muriel Mercer, Willem Gray, Sophia Burrough, Yeva Zimmers and Coach Kristin Cowan. (Photo provided by Kristin Cowan)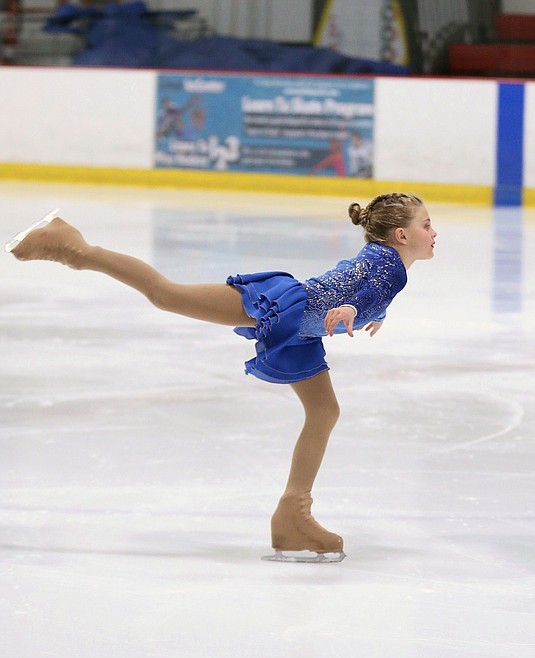 Glacier Skate Academy's aspiring competitive figure skater Isley Simpson, 8, recently passed her first U.S. Figure Skating tests, qualifying her to participate in larger competitions. (Photo provided by Kristin Cowan)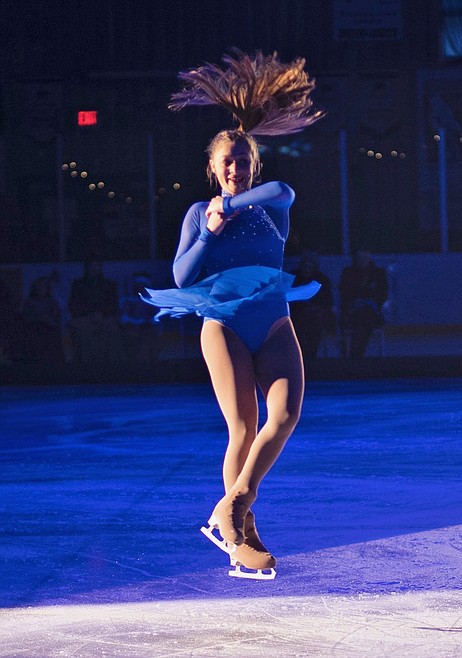 Glacier Skate Academy's Muriel Mercer, 15, attained Double Gold Status, the highest level of figure skating, after recently passing senior US Figure Skating tests. She is the first out of the Flathead Valley to achieve this rank. (Photo provided by Kristin Cowan)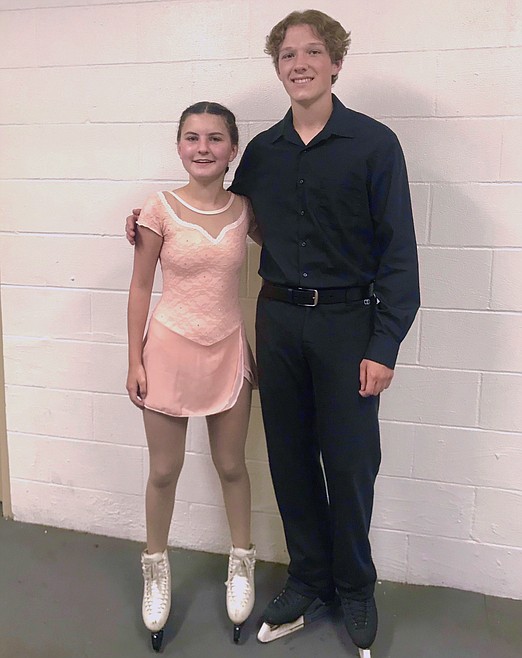 A pairs team, Jade Denker, 13, and Willem Gray, 16, from Glacier Skate Academy recently passed the Pre-Juvenile Pairs US Figure Skating test. This is the first pairs team from the Flathead Valley to pass this skill level testing. (Photo provided by Kristin Cowan)
Previous
Next
by
WHITNEY ENGLAND
Whitefish Pilot
|
September 9, 2020 1:00 AM
Figure skating requires focus, hard work and determination for skaters to progress through the different levels determined solely by skill, not by age.
Several skaters from Glacier Skate Academy, Whitefish's figure skating club, traveled to Spokane last month for U.S. Figure Skating testing. Skaters take two tests per level of skating as they progress through eight different ranks based on their skills.
From the group of figure skaters that completed testing on the club's recent trip, there were plenty of highlights. According to Glacier Skate Academy's co-director and skating coach Kristin Cowan, the skaters recorded several firsts for the club including 15-year-old skater Muriel Mercer passing the highest level in figure skating.
"She's at the very highest level and that's a really big accomplishment in skating," Cowan said. "Not a lot of ice skaters ever get to that and she's the first one from here."
Mercer became the first skater from the Flathead Valley to attain Double Gold, the highest level of figure skating. Mercer has been with the club since around age 4 and competed up until last year. Life is now taking her in a different direction as she starts boarding school this fall, but as her final hurrah in the sport Mercer aspired to achieve the highest rank before moving on.
"She really wanted to get the Double Gold status, it was a huge goal of hers and her family," Cowan said. "Just a really big accomplishment."
Eight-year-old Isley Simpson, took to the ice for her first-ever testing after she only first started skating just over a year ago. Simpson passed the first level of skating, which Cowan said was especially exciting because of the promise she shows as a competitive skater.
Simpson aspires to skate competitively, and in her first few small competitions she won gold, although her result was non-qualifying because she had not tested yet. Now she will qualify for bigger competitions and be able to keep progressing in the sport.
Cowan said the young skater also looked up to Mercer and seeing her achieve the highest senior level of skating shows what is possible.
"For some of our younger kids, for example Isley who really looks up to Muriel, she was super excited to see that, got to watch her take her test and really wants to be able to do that someday," Cowan said.
Club skaters Sophia Burrough, Yeva Zimmers, Jade Denker and Willem Gray also tested as they continue their progress through the levels.
Another memorable part of the weekend was a pairs team made up of Denker and Gray became the first-ever pairs duo from the club to pass the first level of pairs skating. Cowan said it was especially fulfilling for her as their coach because she skated in pairs professionally for years.
Pairs skating is an aspect of the sport that Cowan and her husband Sean Wirtz, also co-director of the club, hope to promote locally because of their own personal backgrounds. Wirtz competed in pairs on the international level representing Team Canada until he was 28. Then Cowan and Wirtz skated together as a pairs team professionally in ice shows before retiring from professional skating and moving to Whitefish two years ago.
The coaching team of Cowan and Wirtz brings a lot of vast skating experience to Glacier Skate Academy and the club has seen much success since they took over. The husband and wife team looks to grow both the recreational and competitive skating programs in Whitefish.
Just over the last two years, Cowan said Glacier Skate Academy's Learn-to-Skate program has grown from 10 kids to over 75 that were participating in March just before the COVID-19 closures. And not only that, but the bridge program to progress from basic skills to the skating club increased from two skaters to around 15, also as of March.
"I think that we can have a strong recreational and a strong competitive group here, and both would be super fun for the community to watch," Cowan said. "We have a really giving community, so it's fun to be in a place where people are interested in sports like figure skating."
Cowan believes the sport has much to offer for anyone involved no matter their aspirations.
"I think that figure skating is such a good sport and you learn such valuable life lessons from it, like accountability and determination," she said.
Glacier Skate Academy is starting up its Learn to Skate program again after a summer-long hiatus due to the coronavirus pandemic. The club will be limiting group size and has protocols in place to keep participants as safe as possible.
Registration for five classes is now open and more information is available at glacierskateacademy.org.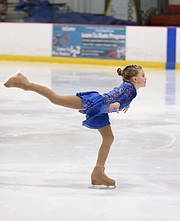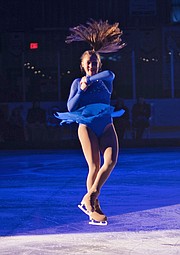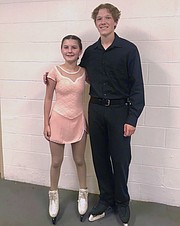 ---