Bulldog golf competes at home triangular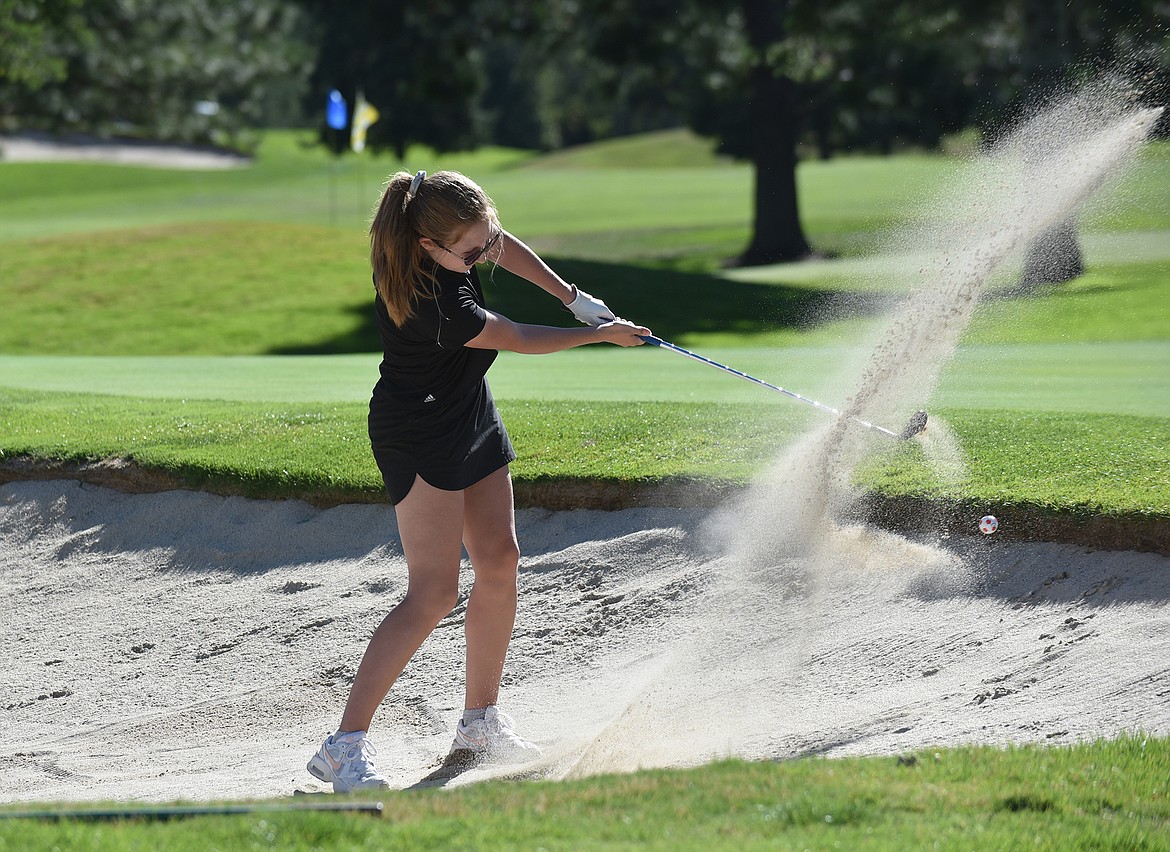 Bulldog Grace Jensen hits her ball out of a sand trap on the first hole during the Whitefish Triangular tournament last week at Whitefish Lake Golf Club. (Heidi Desch/Whitefish Pilot)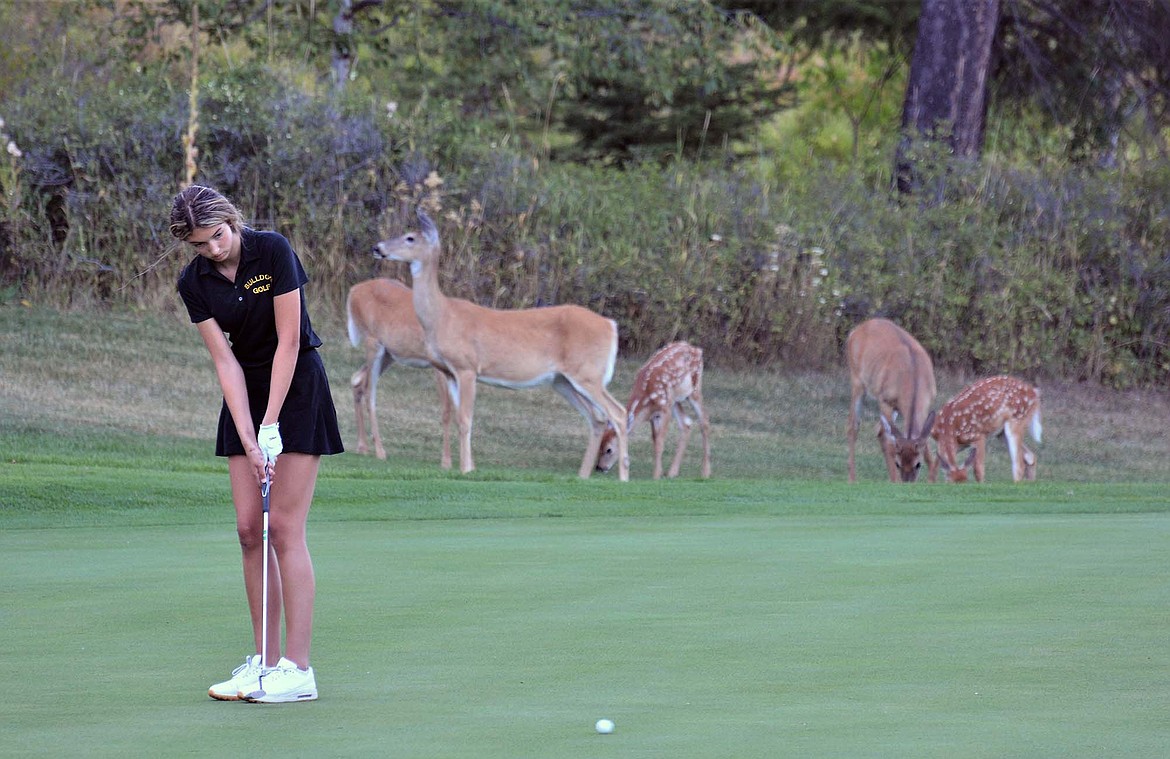 Bulldog Anyah Cripe puts at the Whitefish Triangular tournament last week at Whitefish Lake Golf Course. (Jeff Doorn photo)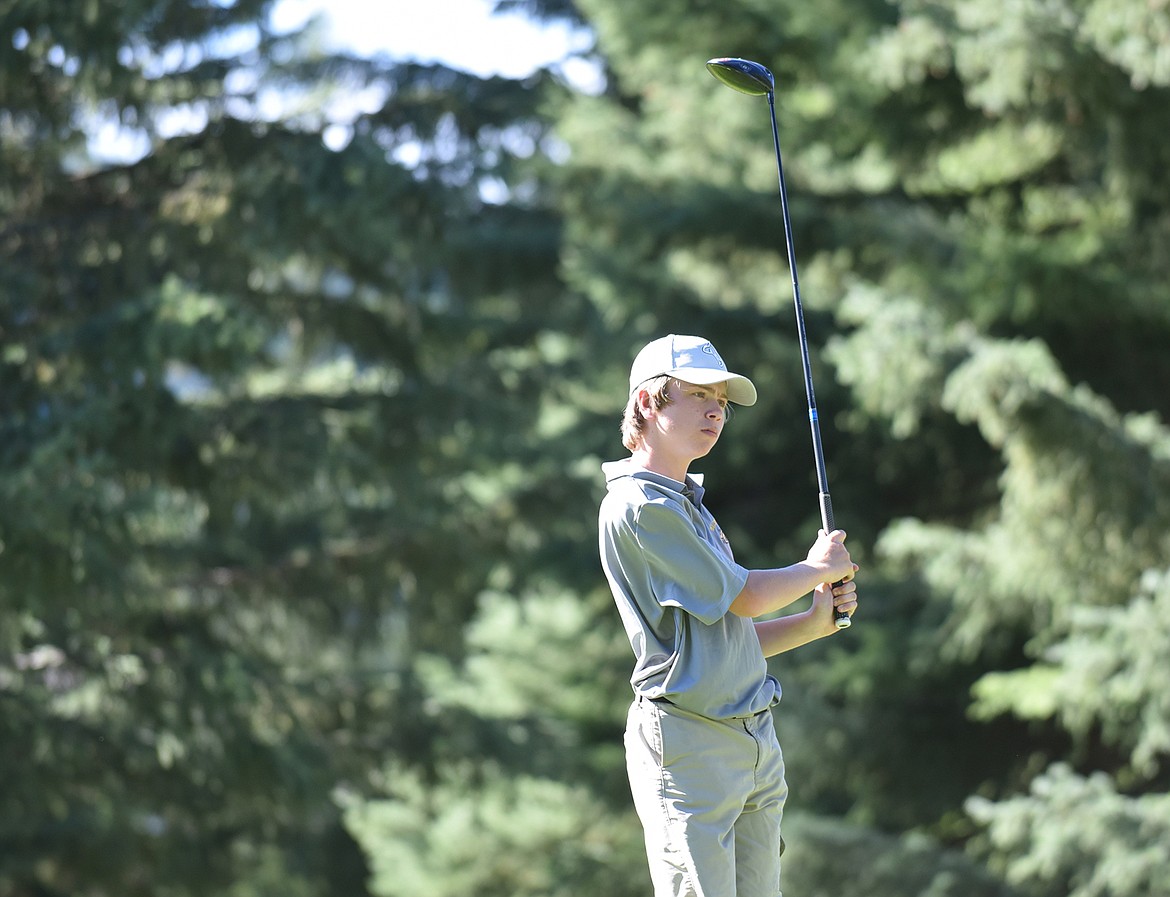 Bulldog Bjorn Olson watches his shot during the Whitefish Triangular tournament last week at Whitefish Lake Golf Club. (Heidi Desch/Whitefish Pilot)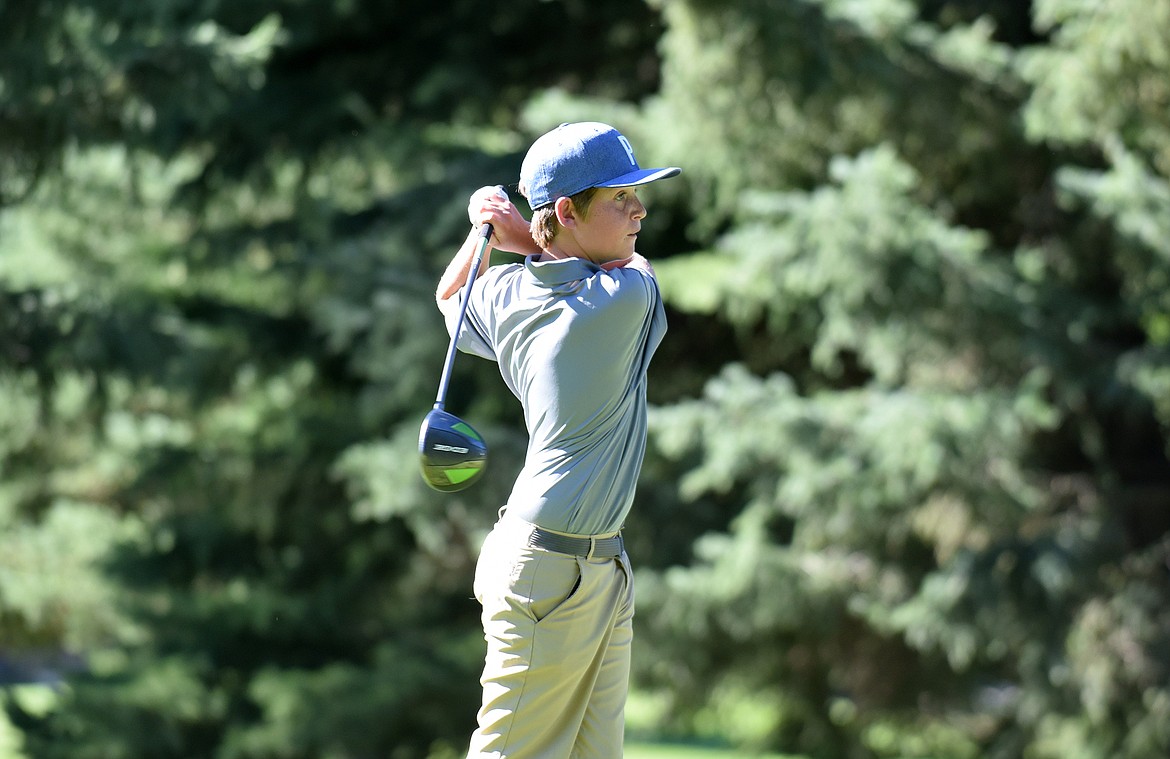 Bulldog Matthew Peschel tees off on the second hole during the Whitefish Triangular tournament last week at Whitefish Lake Golf Club. (Heidi Desch/Whitefish Pilot)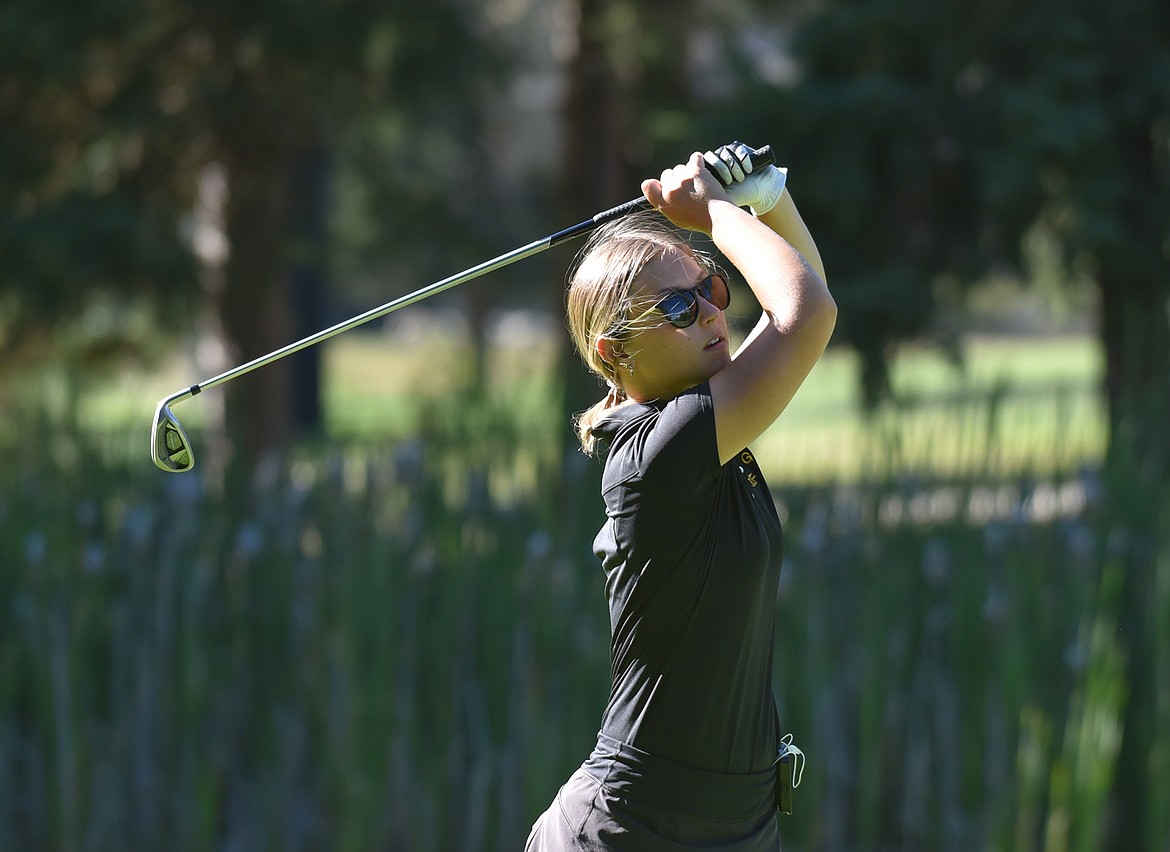 Bulldog Maddie Sramek tees off on the second hole during the Whitefish Triangular tournament last week at Whitefish Lake Golf Club. (Heidi Desch/Whitefish Pilot)
Previous
Next
|
September 9, 2020 1:00 AM
Bulldogs Kendall Reed and Johnny Nix were the top Whitefish golfers at the Whitefish Triangular at Whitefish Lake Golf Club last week.
Reed earned fourth place for the girls team with a score of 90 and Nix earned fourth place on the boys side with a score of 78.
The triangular set up competition between Whitefish, Flathead High School and Glacier High School golf teams on the sunny afternoon.
On the boys side, Whitefish finished as a team in third place with a score of 347. Glacier took first with a score of 309 and Flathead finished with 334.
For the girls, Flathead earned the top spot with a score of 362, followed by Glacier at 379 and Whitefish had 383.
Whitefish travels on Friday to Libby to compete at the Cabinet View Country Club.
Boys
Glacier 309, Flathead 334, Whitefish 347
Whitefish
Johnny Nix 78
Gates Gilman 87
Riley Brown 90
Bjorn Olson 92
Matthew Peschel 101
Girls
Flathead 362, Glacier 379, Whitefish 383
Whitefish
Kendall Reed 90
Anna Elm 93
Any Crime 97
Grace Jensen 103
Maddie Sramek 120
---