SD3: Regier brings wealth of experience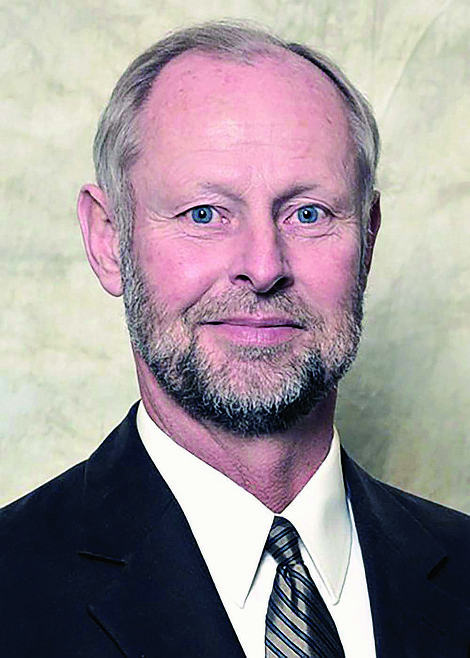 by
WHITNEY ENGLAND
Whitefish Pilot
|
October 14, 2020 1:00 AM
With 12 years of experience in office under his belt, Keith Regier is still "willing and able" to represent Montanans.
Regier is the Republican incumbent running for reelection as a member of the Montana State Senate representing District 3. His start in Montana politics came in 2008 when he was originally elected into the Montana House of Representatives District 5. He served in that capacity from 2009-2017, having time as the Majority Whip in the 2011-12 session and from 2015 to the end of his time in the House, he served as Majority Leader.
The retired school teacher turned small business owner and politician has had a hand in several bills since his time in the State Senate began nearly four years ago. According to Regier, his involvement in several passed pieces of legislation prove that he is capable of representing the people of Montana's best interests.
A few of the bills he is most proud of being involved in over the years are the Unborn Victims of Violence act, which stated that someone could be charged with murder if they harmed a pregnant woman that caused the death of an unborn child, and also the revised DUI laws in the 2015 session.
Another act Regier prides himself on helping to get passed is the Senate Bill 94 which dealt with excessive land values and property taxes. Regier said this bill gave property tax relief to those that had property that had been in the family for at least 30 years — the land value went up because of what was going on around them, not because they built anything extravagant.
While speaking of taxes, Regier explained that if re elected his No. 1 priority would be revising taxes. He stated that he would not be in favor of a state sales tax, but does want to look at making taxes fairer. He added Montana has relied heavily on coal taxes to pay for many infrastructure projects, and that might need to shift in the future.
"We do need to look at other sources that are being used instead of coal and make the taxes equitable that way," Regier said.
But his priority when it comes to taxes is still the rising property taxes and a way to combat that locally is taking a closer look at bed taxes.
"Probably my top priority in the session will be a bill that will take the bed tax dollars that go into the state general fund, and have that come back to the cities and counties where it was generated — that would help Kalispell and Whitefish quite a bit," Regier said.
He also said that he does not support Medicaid expansion, explaining that Montanans rejected the idea when it was a citizens initiative.
"It's taking away services to the truly needy in Medicaid, by expanding it, it waters down the services that Medicaid was set up for, so it's not a good thing and I think the people of Montana saw that it wouldn't be."
Although there are many issues to be worked through, Regier believes that the COVID-19 pandemic is the main concern Montana currently faces. More specifically Regier is concerned with the fall in revenue the virus has caused and the hardships it's put on businesses.
"A lot of businesses have slowed down or closed down," Regier said. "A lot of people's income is down, so revenue to the state will be down. That I think is going to be the big challenge, how do we handle that and funding essential services with a reduced budget."
As far as the CARES money the state received from the federal government, Regier believes the governor's office sat on it too long and did not distribute it in a fashion to help the people of Montana when they truly needed it.
"A lot of it has been designated, but it hasn't been distributed — there's a big difference there," he said. "So no it hasn't been dispersed right because it's taken too long."
According to Regier the state's budget priorities should also be focused around saving money in all the state departments during a time when state revenue is down.
"I think we could have an austerity program throughout all of the state departments and that money then used to cut the tax burden to people," Regier said.
Keith Regier
Age: 70
Family: Jolene Regier, wife; three children.
Occupation: Retired teacher, small business owner
Education: Bachelor of Science in education, University of Nebraska
Background: Montana House 2009-12, Montana Senate 2017-19
Contact: keithregier@gmail.com
---