Daniel Adam Nelson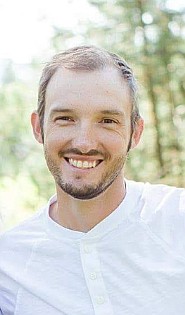 |
November 4, 2020 1:00 AM
Daniel Adam Nelson, beloved son, adoring husband, and dedicated father, went home to be with the Lord on Oct. 22, 2020 at age 34.
He spent many of his younger years in Oregon, until his family moved to Kalispell.
He graduated college with his Surveying A.A.S. and married his wife Mary soon after. They had five children and enjoyed games, camping, and fishing in all seasons.
Dan strove to live Gods kingdom on earth. Despite the loss we feel, our hearts rejoice to know he is in the full love of Jesus, his true and perfect inheritance.

He is preceded in death by Grandmother Janice Butterworth, Grandparents Marty and Larry Jennings, Grandpa Bill Shirts, and Papa Frank.
Dan is survived by his wife Mary, his five children, parents Steve and Sandy, brothers Matt (Krystal) and Kenny (Kerie), sister Roseanna (Jon), parents in law David and Roberta, siblings in law Elliott (Arielle) and Peggy (Kyle), Grandma Joey, and many nieces and nephews.
Services will be held Nov. 7, 2020 at Snowline Acres at 11 a.m. Dessert and coffee to follow. Columbia Mortuary in Columbia Falls is caring for Dan's family.
---