Arlean Geneva Keister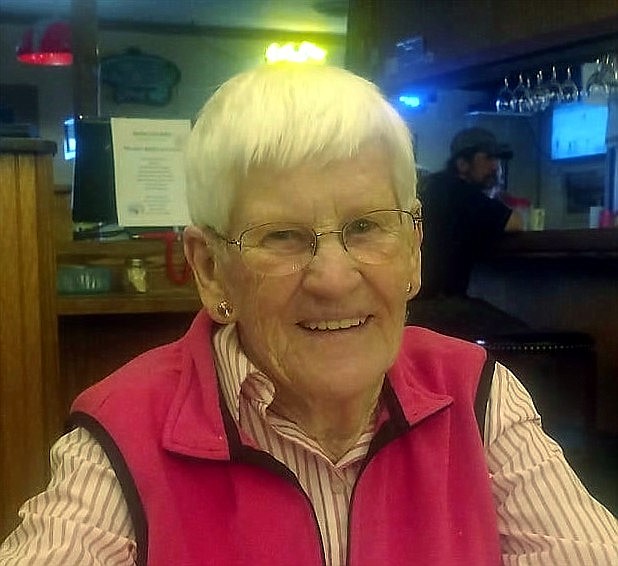 Arlean Geneva Keister, 97, passed away on May 15, 2020, at North Valley Hospital in Whitefish.
Arlean Geneva Keister was born to Axel and Genene Peterson on May 5, 1923 in Oberon, North Dakota. Residing in North Dakota for the next 23 years, she graduated from high school in Maddock, attended college in Valley City, and then taught in a one-room schoolhouse by Sheyenne, North Dakota. On Sept. 20, 1944, she married Joseph J. Keister and they moved to Portland where they were both employed at the shipyards. In 1947, Arlean and Joe, along with their two oldest children moved to Whitefish where they raised their five children.
When Joe retired, they spent the winters touring the United States and returned to their home on Beaver Lake Road during the summer months. After Joe passed away in 1993, Arlean made three trips to Europe, one being to her father's homeland of Sweden. She also traveled to the Holy Land. Her other travels included a river boat ride down the Mississippi, bus tours to the East Coast and further South, and a rafting trip down a river in Glacier Park.
Having the heart of a caretaker Arlean committed her life to being a great wife, mother, grandmother and great grandmother. She attended Christ Lutheran Church in Whitefish, thoroughly enjoying the Tuesday Bible Study. She also belonged to the Bissell Home Demonstration Club.
Arlean was preceded in death by her husband, one granddaughter and one grandson, and four brothers.
She is survived by her five children: Karen Bronson-Kincaid and husband, Garrett of Sallisaw, Oklahoma, Kenneth Keister and wife, Dorothy of McMinnville, Oregon, Caroline Vlachos and husband, Bill of Whitefish, Howard Keister and wife, Tracie of Whitefish, and Joseph Keister and wife, Tera of Salmon, Idaho.
Also surviving her are 10 grandchildren and 15 great-grandchildren and one sister.
Graveside (family only) services were held at 2 p.m. on Thursday, May 21 at the Whitefish Cemetery. Austin Funeral and Cremation Services in Whitefish is caring for Arlean's family.
---