City reopens sports courts, City Beach boat launch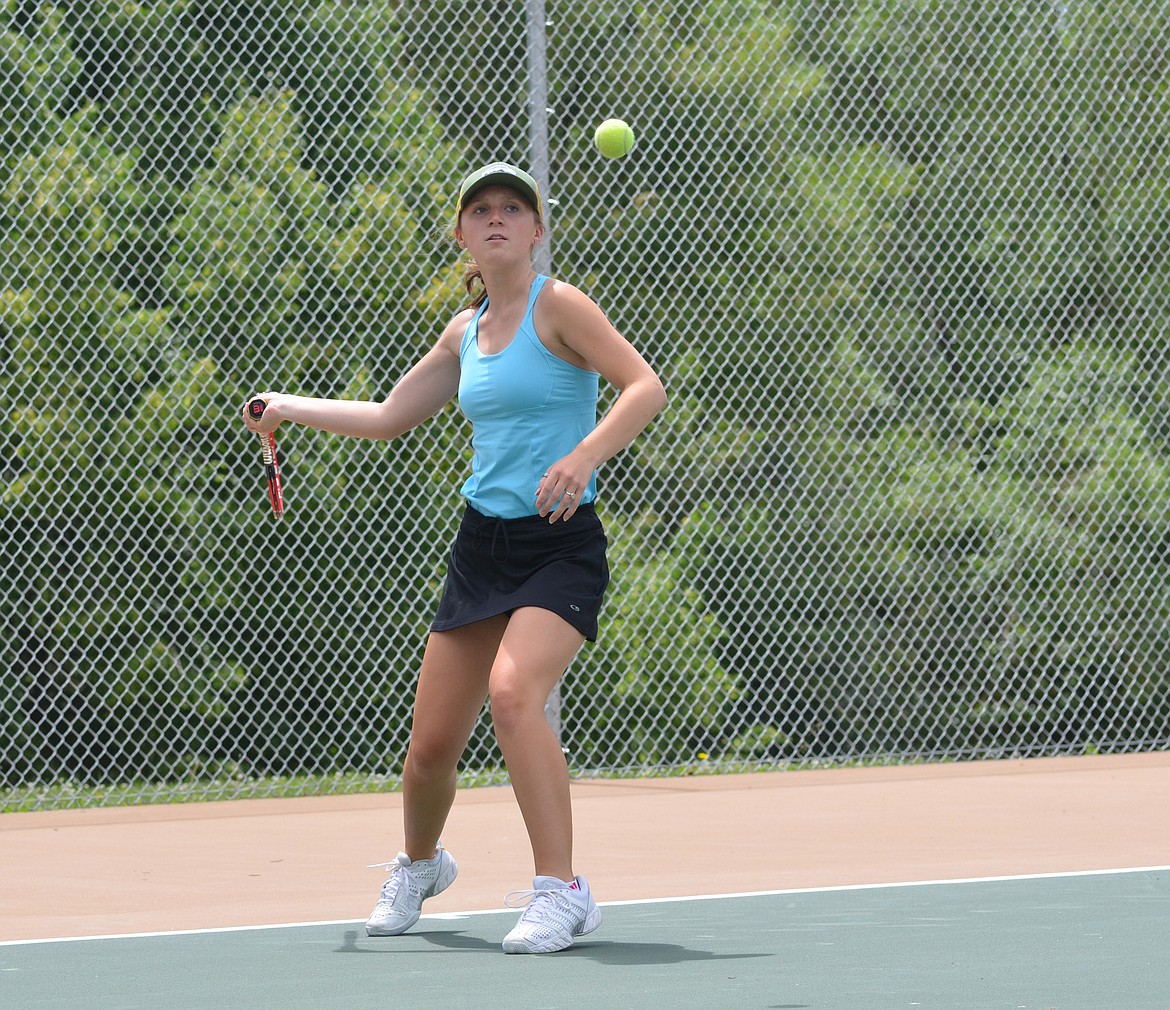 Paige Sproul plays tennis at on the court at Riverside Park. (Pilot file photo)
by
Whitefish Pilot
|
May 12, 2020 1:20 PM
Whitefish has reopened its tennis courts at Riverside Park and Grouse Mountain Park, as well as the pickleball courts at Memorial Park.
The Whitefish Parks and Recreation Department has put precautionary measures in place to ensure following guidelines of Gov. Steve Bullock and the Flathead City-County Health Department.
At all of the courts, there is spray bottles of sanitizer that can be used on the gate latches as well as for cleaning hands.
The boat launch at City Beach has also opened for the season with aquatic invasive species inspection station now operational.
The parks department is reminding park users to continue practicing proper social distancing and wash/sanitize hands while recreating. Those who are sick are asked to remain at home.
The Whitefish Park Board in March closed certain parks and facilities in response to the COVID-19 pandemic. Open space parks and trails have remained open.
The city recently released a plan for a phased reopening of park and recreation facilities as possible this spring and likely into summer.
The Parks and Recreation Department is following, state guidelines, as well as those from the Flathead City-County Health Department and the U.S. Centers for Disease Control and Prevention, in its phased plan for reopening. Facilities are expected to reopen as state guidelines allow, and based upon the availability of sanitation supplies.
For questions, contact the Parks and Recreation Department at 863-2470 or visit the parks and recreation page on the city's website at https://tinyurl.com/y8p6p6ag
Recent Headlines
---