Sewing support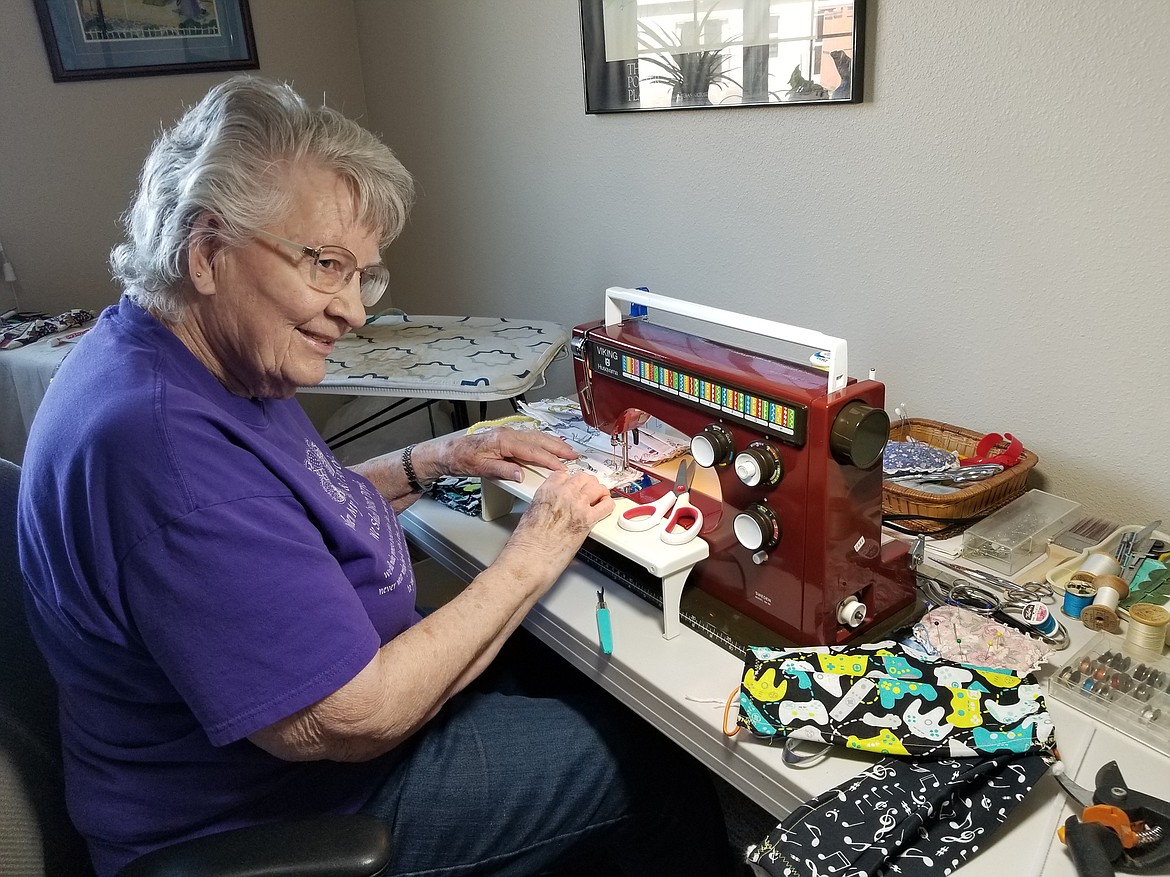 Mariel Cole, 91, has sewn about 200 cloth masks. (Courtesy photo)
Mariel Cole has been sewing most of her life, and when it became necessary for people to wear masks in everyday life due to the COVID-19 pandemic she got out her sewing machine and got to work.
Cole, 91, is a resident at The Springs at Whitefish. She's sewn about 200 cloth masks.
"I couldn't not do it," she said in a phone call with the Pilot. "I know how to run a sewing machine and I needed to fill in."
Cole, who learned to sew at the age of 6 from her mother, says she sews about four to five masks per day.
An avid knitter, Cole also knitted ear straps for the masks rather than using elastic so they would be more comfortable.
Nicole Jemming, executive director of The Springs, said staff members have been really enjoying using the masks she sewed, and she's even taken the time to fix masks for staff members so they fit better.
"Her masks are so soft they're everybody's favorite," she said.
Cole says it's gratifying to know that people are enjoying the masks she made, but her main focus is always helping CASA for Kids. She organizes the Knit Wits II, a group of people who create hats, mittens, blankets and stuffed animals that are eventually given to a child in need.
"They've caught my heart," she said.
The Springs made a donation of $100 to CASA on behalf of Cole to thank her for making the masks.
"As a thank you we'd like to give something back to you," Jemming said to Cole.
Recent Headlines
---