Board accepts Muldown changes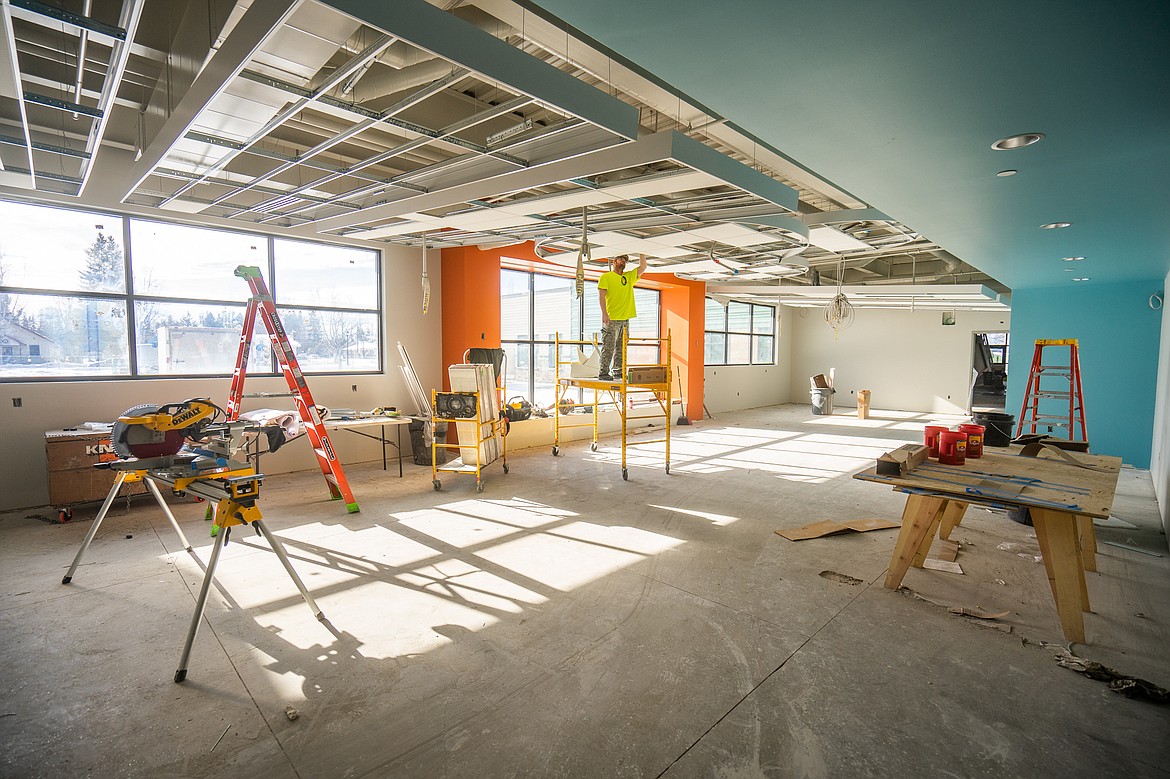 A worker installs ceiling panels in the library of the new Muldown Elementary School. (Daniel McKay/Whitefish Pilot)
by
Daniel McKay
Whitefish Pilot
|
March 18, 2020 1:00 AM
The Whitefish School Board earlier this month approved a pair of changes to construction of the new Muldown Elementary School.
The first is an amendment to the project's guaranteed maximum price as the project transitions into the construction of a new maintenance building on the site of the current Muldown school, as well as the demolition and patch up of parts of that building.
Dow Powell, owner's representative for the district, presented on the changes to the Whitefish School Board during the March 3 business meeting.
"This is the all-in bid price of that building for the steel so we can get the long lead items ordered," he said.
The amendment comes out to $595,700, bringing the entire Muldown project budget to about $21.7 million. The district in 2017 was granted a voter-approved $26.5 million bond to build the new school.
The package for demolition and buttoning up of the current building is going out to bid currently.
"We need new boilers, new power, gas, electricity, phone, that's all in the demo package that's going out," Powell said.
Alongside the construction changes, the board also approved an updated technology package for the new school building.
Jacob Phillips, Director of Technology for the district, said the changes reflect some items he felt were missing from the original package, which was put together under his predecessor.
Phillips said the new package includes some changes he wanted to see that also reflect needs expressed by teachers and staff.
"It didn't include the full cost for the intercom clock system and the installation of that. It did not include any new computers for staff or students. It did not include AV carts, copiers, classroom speakers," he said. "So there was quite a bit of it that was missing from that original budget."
The total cost of the package comes out to about $578,000.
Both items were approved unanimously.
---