WHS graduation ceremony moves to Majestic Valley Arena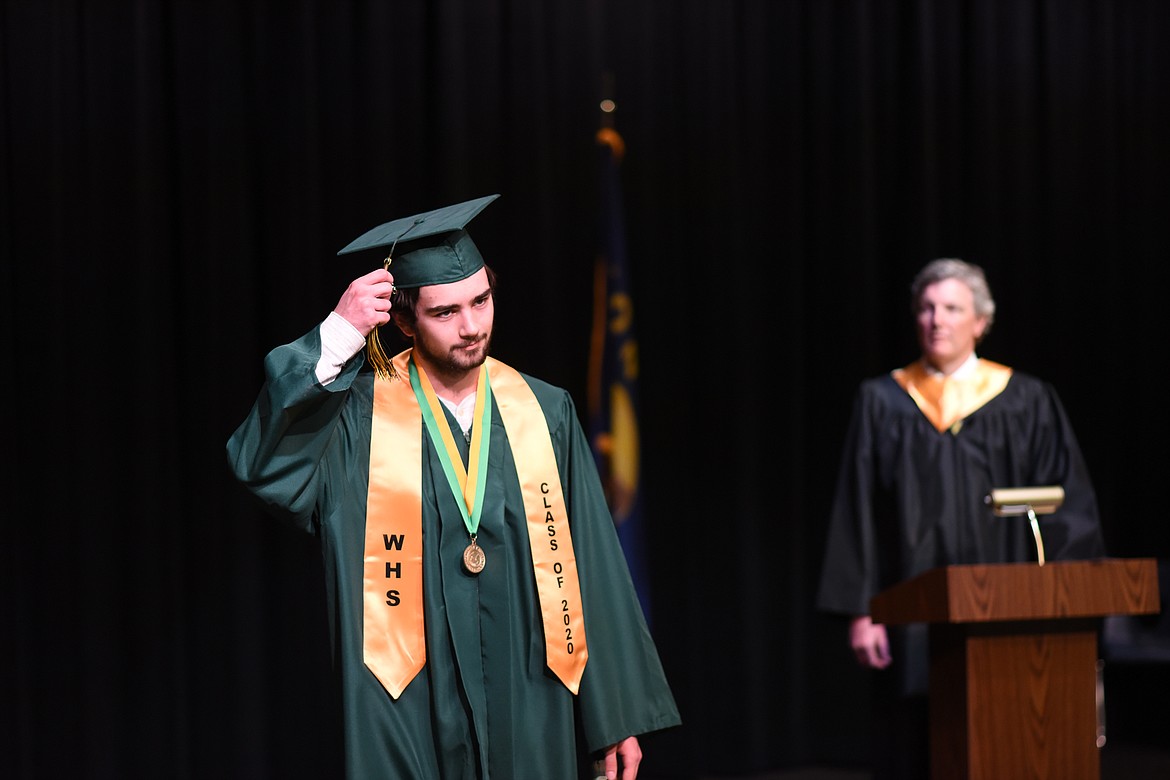 Logan Mercer moves his tassel during the recent filming of the 2020 graduation video at Whitefish High School. (Daniel McKay/Whitefish Pilot)
Whitefish High School is hosting the graduation ceremony for the Class of 2020 on Saturday, June 6 at the Majestic Valley Arena.
A weather forecast of thunderstorms forced the ceremony to be moved to an alternative location. It had been planned to take place outside at the Big Mountain Ranch east of town.
The ceremony will still begin at 1 p.m. Doors open at 11:45 a.m.
There had been concerns that a live graduation ceremony would not take place this year, but since the state has moved into phase two of reopening related to the COVID-19 pandemic, a live ceremony is now possible. However, attendance will be limited to graduates and their immediate family members.
A pre-recorded video of the graduation ceremony will be available through a link on the WHS website at https://whs.wsd44.org/ on that same day.
Jake Cook of VideoTECH Montana worked with students and staff at the high school recently to film the video production.
Graduates will be spaced to allow for social distancing throughout the ceremony. They will be bussed to the ceremony from the high school.
Guests are restricted to four immediate family members with tickets being issued for admission.
Audience seating will be in small clusters grouped by immediate families and spaced at least 6-feet apart from other family seating areas.
The WHS Class of 2020 motto is "The Best Way to Predict Your Future is to Create It," by Abraham Lincoln.
Majestic Valley Arena is located at 3630 U.S. Highway 93 North in Kalispell.
For more information visit, https://whs.wsd44.org/ or call 862-8600.
---