Sean Carter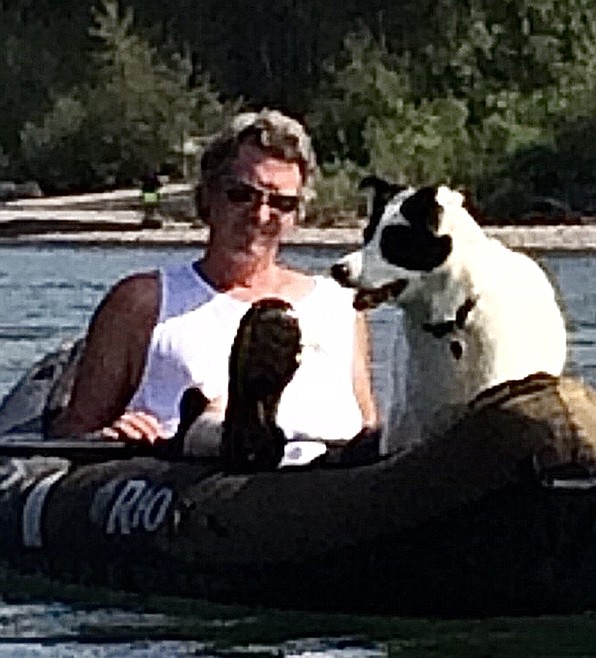 Sean Carter died at his home in Kalispell, Montana, July 16, 2020.
Sean was born in Aspen, Colorado, on Sept. 5, 1961, to Tom and Jean Carter. He grew up in Aspen but lived most of his adult life in the Flathead Valley of northwest Montana. He is survived by his wife Christina Schulien-Carter of Kalispell, his sister, Jill Carter-Jones, his brother, Michael Carter, and his canine companions, Addie and Rosie.
Sean spent his childhood years skiing, hiking, camping, hunting, and fishing in Aspen. Jeeping over steep mountain passes, skiing on glaciers in the summer, and motorcycling on the dirt roads were all a part of the fun. He spent many happy days adventuring with this best friend, Steve, and their close-knit group of friends. He learned to alpine ski when he was just 2 years old. As a youngster, he would fearlessly snowplow straight down Aspen Mountain to keep up with his family. He was an accomplished alpine ski racer with the Aspen Ski Club in his teens. He also loved cross country skiing in his adult life.
Sean graduated from Red Lodge High School in 1979 and attended college at the University of Utah, Montana State University, and Flathead Valley Community College. Though he never took a degree, he loved learning, and was an avid reader his entire life.
Sean started his working life in the construction trade, and was a talented carpenter and mechanic, making his living building and remodeling homes. He took great pride in his work and was a perfectionist. He was always willing to donate his time and expertise to help his friends and family with construction and mechanical jobs, whether big or small. Together with his brother and dad, he built his mother's home in Whitefish which was her pride and joy.
In 1991, Sean met his love and life partner, Chris. They were married in 1992 in Glacier Park. They spent many happy years in Whitefish and Kalispell, buying their dream home cabin in Kalispell by the river in 2003. Sean loved making improvements on their home, creating a beautiful garden, and raising chickens along with their menagerie of dogs. He enjoyed entertaining and cooking wonderful meals for his friends and family.
Sean was happiest when he could spend time in nature, camping and exchanging stories with his family and friends around a campfire. He also enjoyed rock climbing and backpacking. Sean was intelligent, sensitive, and kind and would do anything for his family and many friends. He had a dry sense of humor and loved to make people laugh. He loved animals and was deeply devoted to the many dogs of his life.
He is preceded in death by his mother, Jean Carter, and his father, Tom Carter.
A memorial service will be scheduled at a later date. In lieu of flowers, please consider donating to a charity of your choice, or to Flathead Spay and Neuter Clinic, at fsntf.org.
Darlington Cremation and Burial Service is caring for Sean and his family. Please feel free to send your stories and condolences via their website at www.darlingtonfunerals.com.
---