Chiropractor authors chapter in self-healing book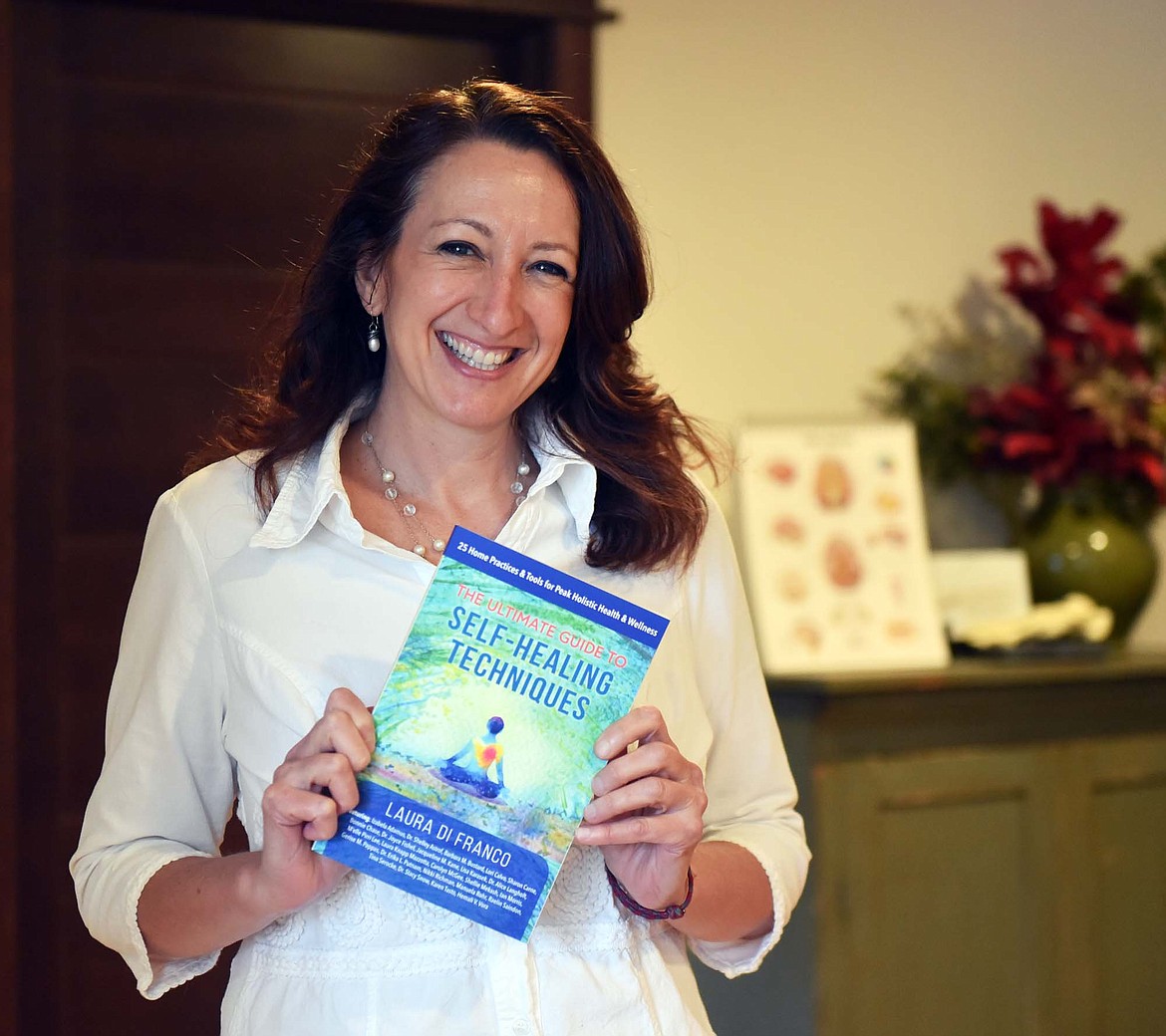 Chiropractor and yoga instructor Erika Putnam wrote a chapter in the recently released book, "The Ultimate Guide to Self-Healing Techniques." She opened her practice, The Bend, in Whitefish three years ago. (Heidi Desch/Whitefish Pilot)
by
HEIDI DESCH
Daily Inter Lake
|
July 22, 2020 1:00 AM
Erika Putnam thinks of health in terms of a broader picture.
As a chiropractor and yoga instructor, she enjoys working with people who are seeking to achieve a higher level of health alongside medical professionals, but also take a personal interest in focusing on their own physical health and wellbeing.
Putnam opened The Bend, a chiropractic clinic and yoga studio, in Whitefish about three years ago. She has more than 20 years of experience in the chiropractic field and has a 500-hour yoga instructor certification.
Putnam has contributed a chapter in recently published book, "The Ultimate Guide to Self-Healing Techniques." The book compiled by Laura Di Franco, brings together advise from 25 holistic health experts to share their personal stories and then provide self-treatment tools and practices.
"Each of us explain about who we are and then give tips and information at the end of chapters," explains Putnam. "It's about opening up to a healing journey — it's a little bit of the mind, body and spirit."
Putnam wrote a chapter on self-spinal mobilization aimed at providing information for pain relief and having a strong posture.
In the book, Putnam shares the story of her decision to become a chiropractor and how when she found yoga she began to incorporate the two together finding that chiropractic works even better with patients who also practice active self-care.
"Chiropractic provides treatment for people, but yoga is treatment they can do themselves," she said. "It's about being active and maintaining strength."
She notes in the book that she provides her patients and yoga students similar spinal and posture techniques to strengthen and stretch the spine. She says it's important to move the spine to undo what's been done during the day — hunching or slouching — and also move in ways that aren't often practiced — to lie flat on your back.
Putnam is also working on a memoir and a book focusing on yoga, noting that she enjoys writing because it allows her to provide information on how people can improve their own health.
She says the book provides her perspective on one area of health, but also provides information on many different areas that may speak even more to some.
"People are seeking relief — everybody suffers at all levels," she said. "I like the collaborative nature and being realistic about all areas of health and wellness."
The book is available online on Amazon.com, and for more information on Putnam, visit https://thebendatwhitefish.com/
Recent Headlines
---