Twins start 'social-distancing' practices this week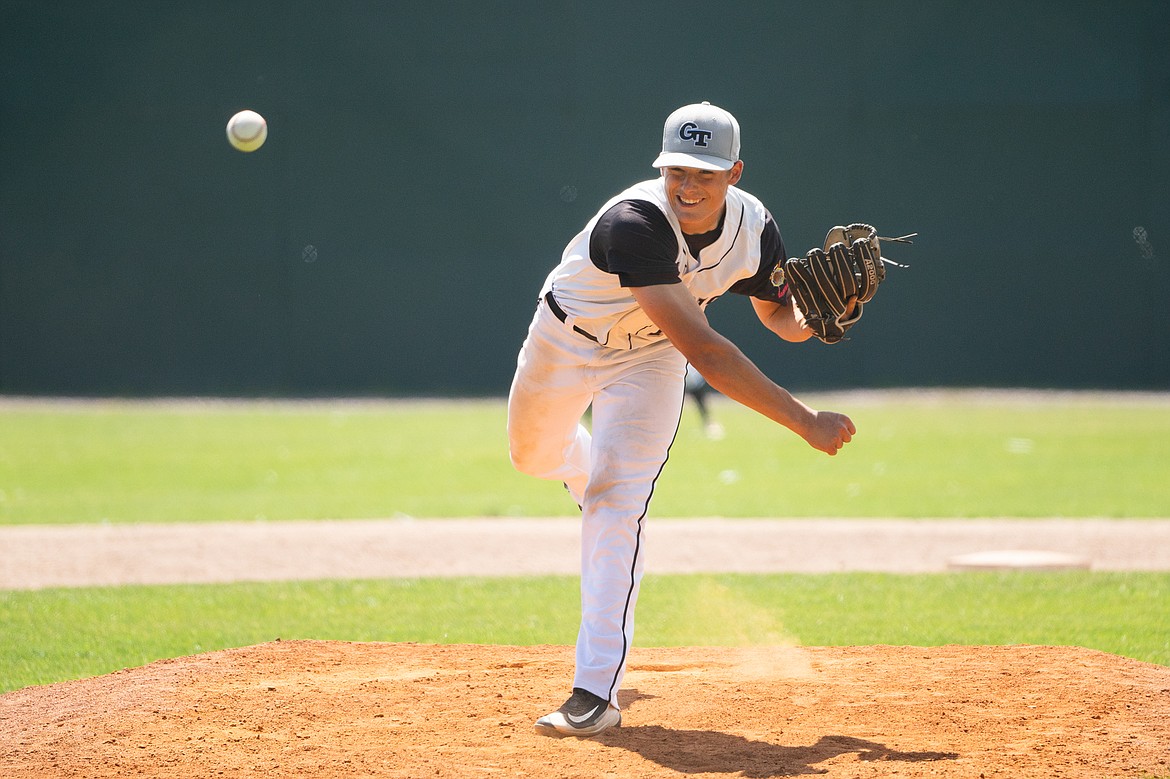 by
Daniel McKay
Whitefish Pilot
|
April 29, 2020 1:00 AM
After missing the first two weeks of the season due to the coronavirus outbreak, the Glacier Twins tentatively started their season Monday.
The Twins, both A and B teams, had their first practices April 27 and will hopefully play their first game on May 22, head coach Kevin Slaybaugh said.
Right now, social distancing guidelines have the practices running a bit differently than usual.
"What we're doing is we have two teams, about 13 or 14 per team, and what we're going to do is practice the A team at 1 p.m. in two groups according to different places on the field, and then the B team will do the same thing at 5 p.m.," Slaybaugh said. "So it'll be 10 or less people in each group, until we get to phase two. I think May 22 is when we'll be able to start playing games, but we'll be limited to 50 people. That's about two teams, the scoreboard guys and umpires."
Along with the distancing, Slaybaugh said the players' temperatures will be checked prior to entering Memorial Field, hand sanitizer and soap will be continually provided and all equipment will be thoroughly washed during and after every practice.
The Twins coaches and board met Saturday for a two-and-a-half hour meeting to decide how they would move forward after the early part of the season was delayed due to closures coming from Montana Gov. Steve Bullock's stay-at-home directive issued in March related to COVID-19.
The American Legion Regional and World Series have already been canceled nationwide, but that closure did not impact the individual states' league play.
Slaybaugh said the league is currently looking at ways to safely have postseason play, assuming the season makes it there.
"Later in the season, if we can get our conference games in they're talking abut changing district and state to have teams play at the higher seed," he said.
The Twins are also planning on their two tournaments, the Ed Gall and Sapa/Johnsrud tournaments, in late June and early July as well.
Coming into the season late, Slaybaugh says the only thing not making his team behind 100% of where they'd usually be were the winter workouts everyone participated in.
That said, it's nice to get outside.
"We're way behind. I don't know if I could put a percentage on it, but I'd say we're about 70% of what we'd be normally [at this time]. We did have workouts in January and February," he said. "It's just kind of nice to get out on the field. For the boys, they've been stuck indoors or at home and they're just really excited about getting on the field and throwing the ball around."
Moving forward, Slaybaugh said he's staying optimistic, but cautious.
"We're just going with this plan, but we are moving with caution. We're going to try to pick up our schedule on Memorial Day weekend, I think we play a three-game set over three days with Kalispell. We're planning on going into that, but knowing who knows what can happen down the road," he said.
"Both our teams should be really competitive this year. We have a lot of young guys on our A and B team that are real competitive," he added. "It should be a lot of fun, I hope."
For more information and future updates from the team, visit glaciertwinsbaseball.org.
---