Bullock says stay-at-home order likely to be extended beyond April 10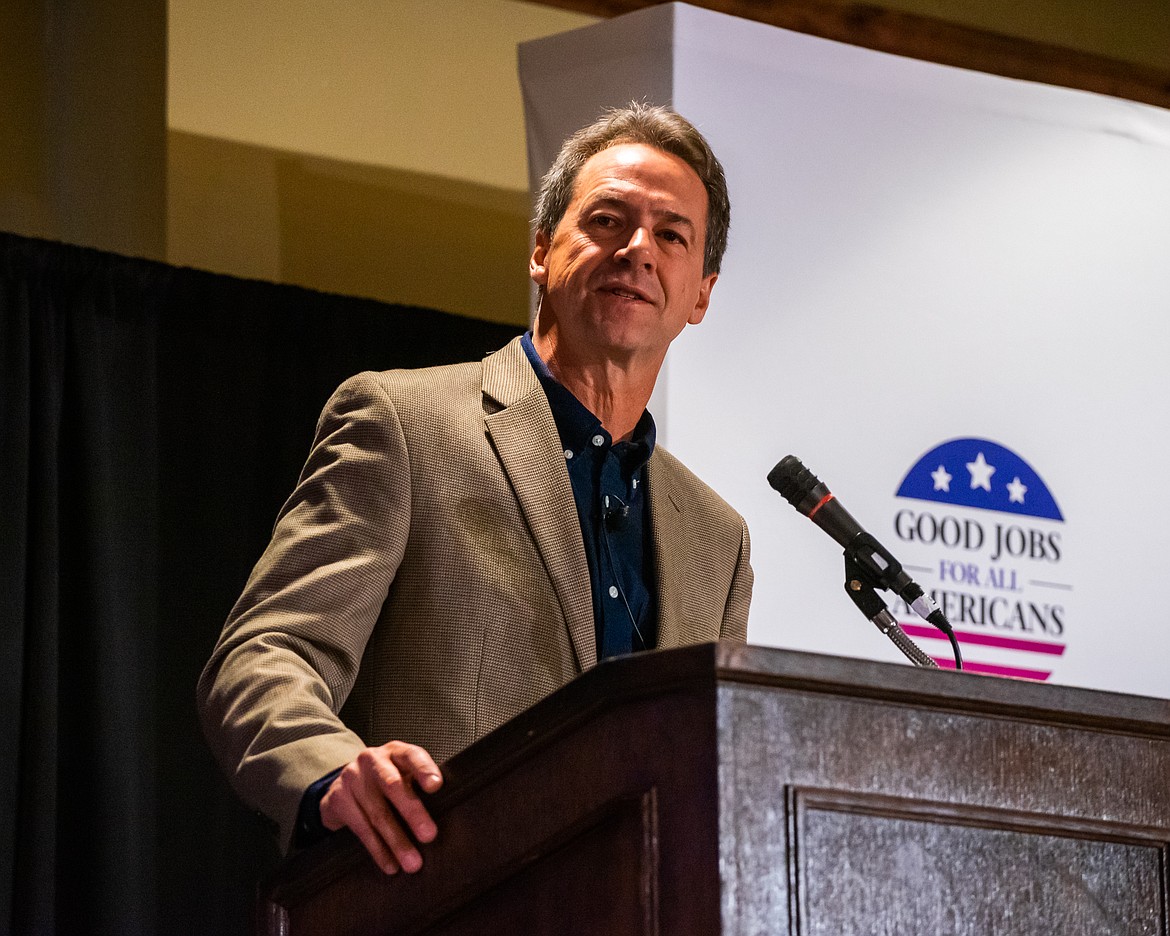 Montana Gov. Steve Bullock speaks during an event in Whitefish Lake. (Daniel McKay/Whitefish Pilot file)
Gov. Steve Bullock on Friday urged Montanans to continue remaining at home to slow the spread of the coronavirus, and noted that the statewide stay-at-home directive he previously issued and set to expire on April 10 will likely be extended.
During a press call, Bullock said the decision to extend the directive, and several others that have been issued recently including the closure of Montana schools, would be made early next week.
Bullock on March 26 issued a stay-at-home order accept for essential activities such as visiting the grocery store and pharmacy. The order also allows for the operation of only businesses considered as essential and prohibits the gathering of any number of people in public.
He asked Montanans to work together by staying separate and staying at home to curb the spread of the virus especially to those who are most vulnerable and to healthcare workers.
"Life in Montana certainly isn't the same as it was a month ago," Bullock said. "It's important to make these important sacrifices."
The decision on closures, Bullock said, would be made on an ongoing basis in two-week blocks and in consultation with health officials.
"I, as everyone in Montana, would like to get back to a sense of normalcy," Bullock said. "I will continue to do the directives in two week chunks."
He said it's premature to say that schools would be closed for the remainder of the school year.
Bullock said he would not delay the June 2 primary election and counties can hold mail-in elections, and still have drop boxes for collecting ballots.
Flathead County has already adopted an all mail-in election for the primary election.
In regards to airports, Bullock said it does not make sense to close the commercial airports in the state.
He noted that a group of Montana Army and Air National Guard men and women have been activated to provide screening of passengers for COVID-19 at airports and train stations around the state.
Bullock on March 30 ordered anyone who travels to Montana from another state or country to self-quarantine for 14 days. He also asked people not to visit Montana.
---