Businesses forced to modify operations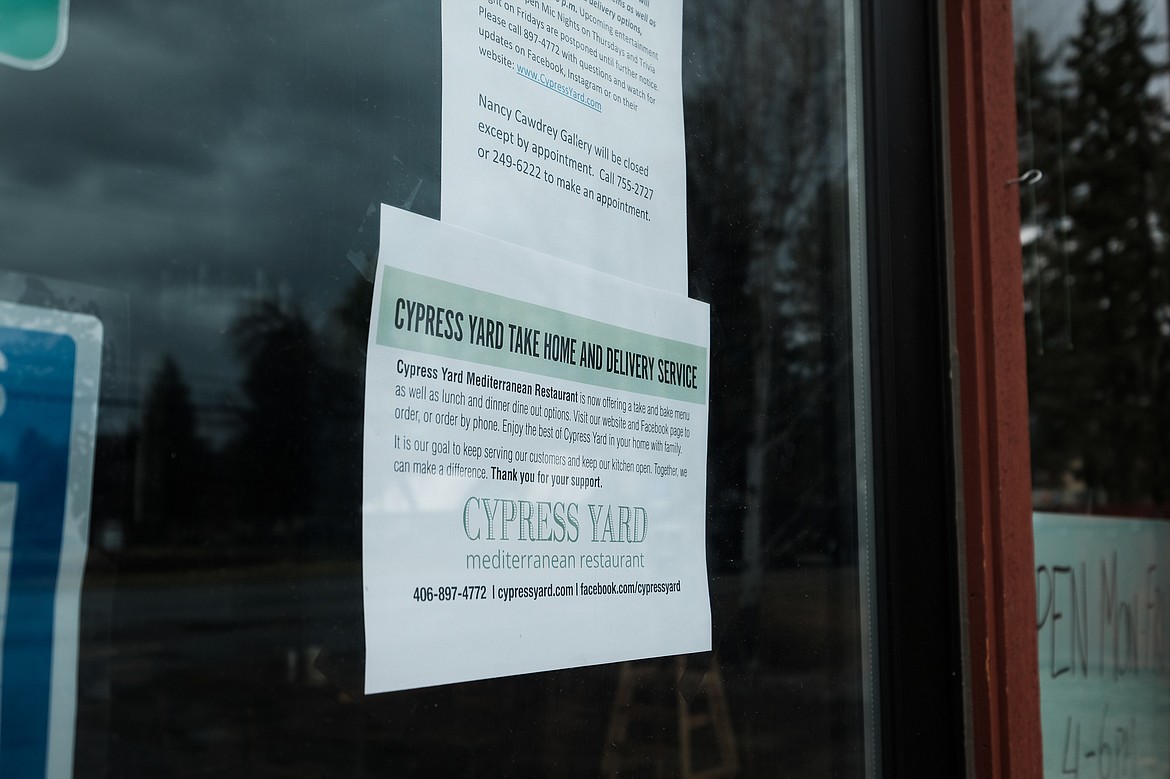 As the coronavirus outbreak forces closures and remote work, businesses in Whitefish are finding different ways to stay afloat. (Daniel McKay/Whitefish Pilot)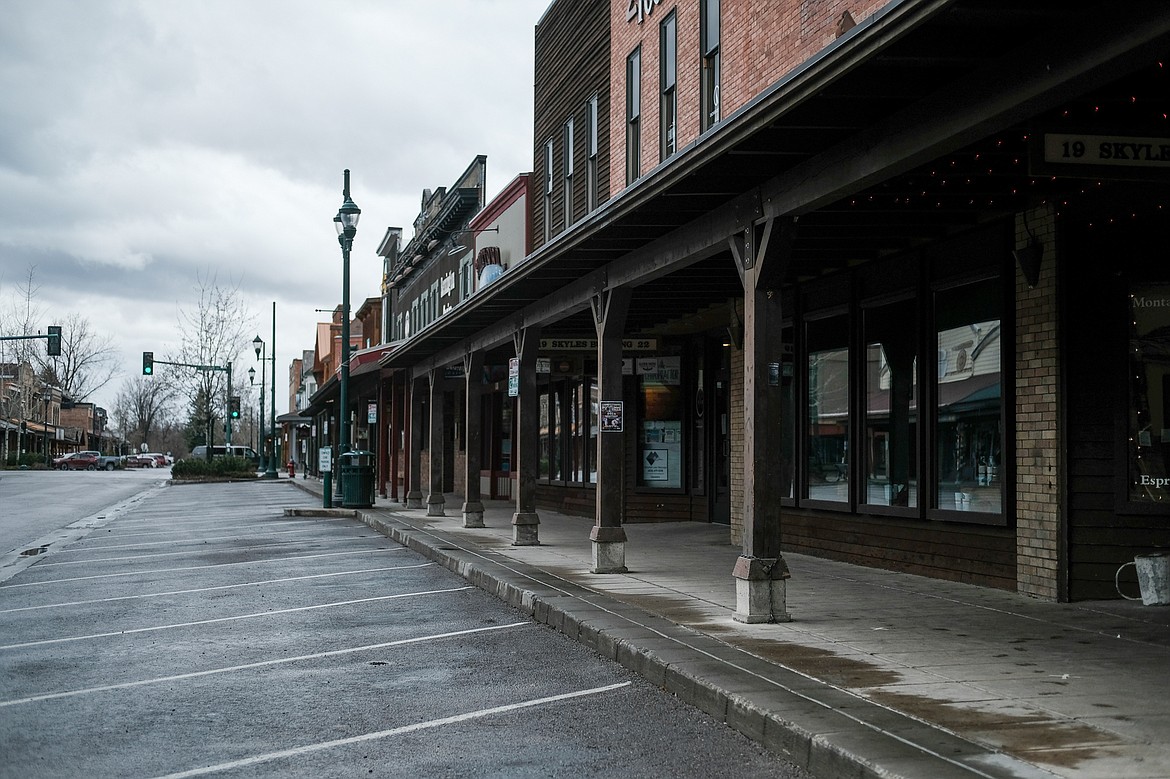 As the coronavirus outbreak forces closures and remote work, businesses in Whitefish are finding different ways to stay afloat. (Daniel McKay/Whitefish Pilot)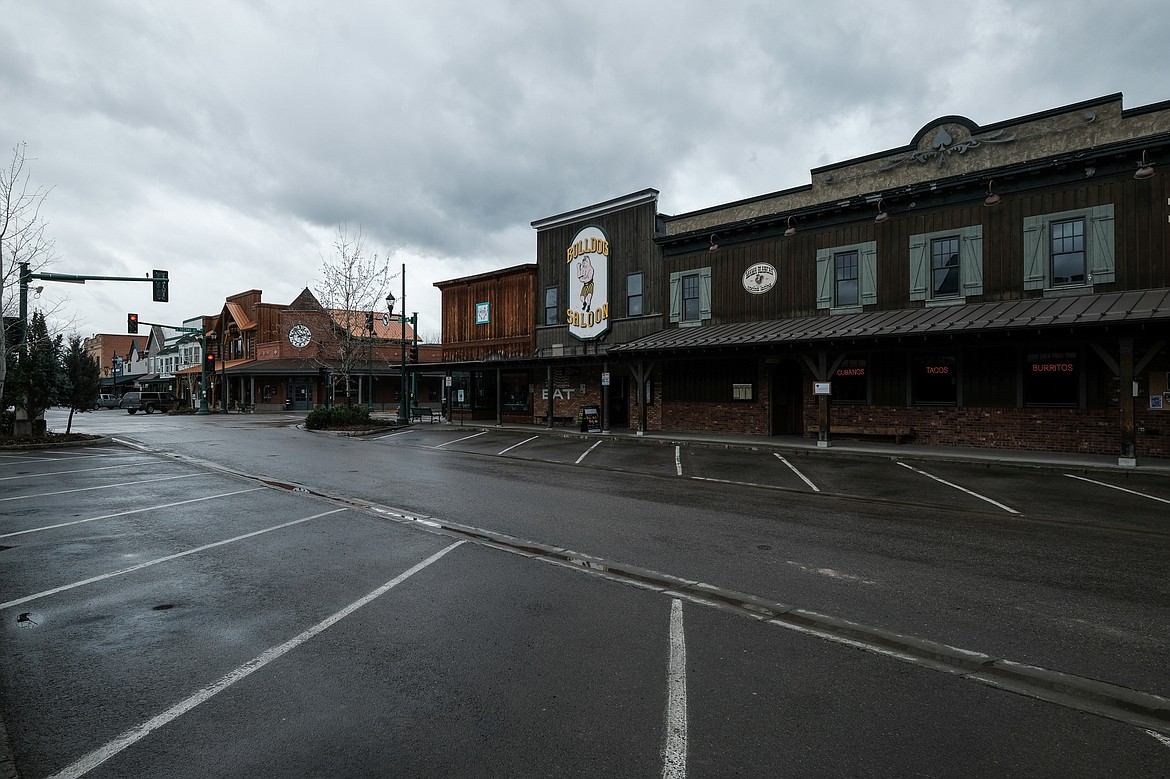 As the coronavirus outbreak forces closures and remote work, businesses in Whitefish are finding different ways to stay afloat. (Daniel McKay/Whitefish Pilot)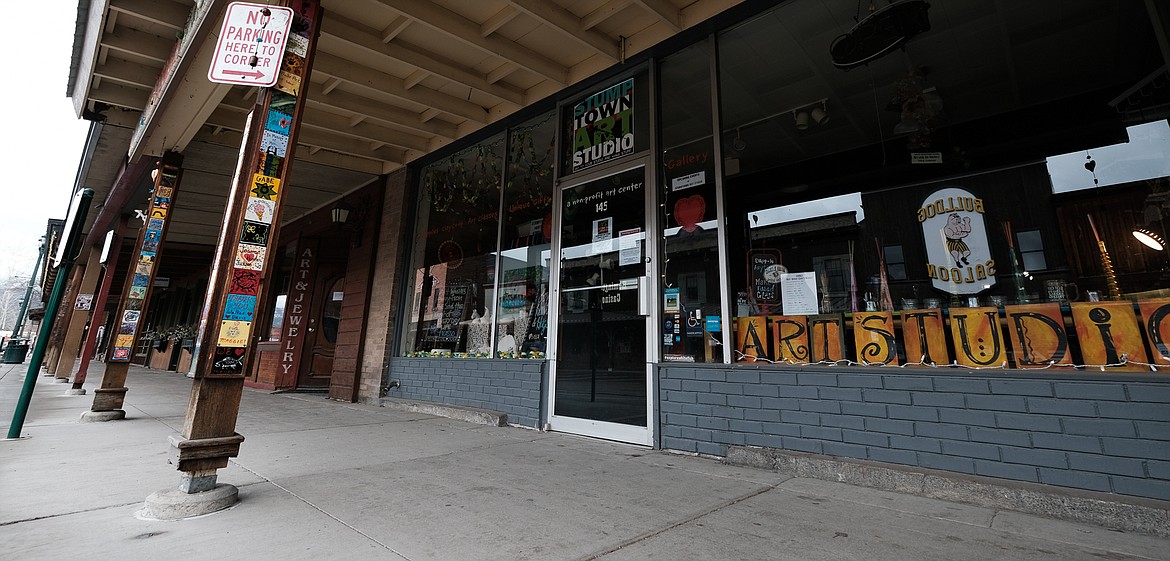 As the coronavirus outbreak forces closures and remote work, businesses in Whitefish are finding different ways to stay afloat. Central Avenue remained quiet Monday afternoon. (Daniel McKay/Whitefish Pilot)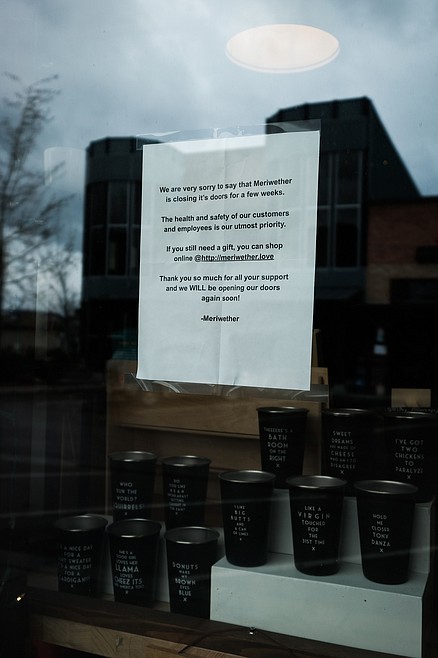 As the coronavirus outbreak forces closures and remote work, businesses in Whitefish are finding different ways to stay afloat. (Daniel McKay/Whitefish Pilot)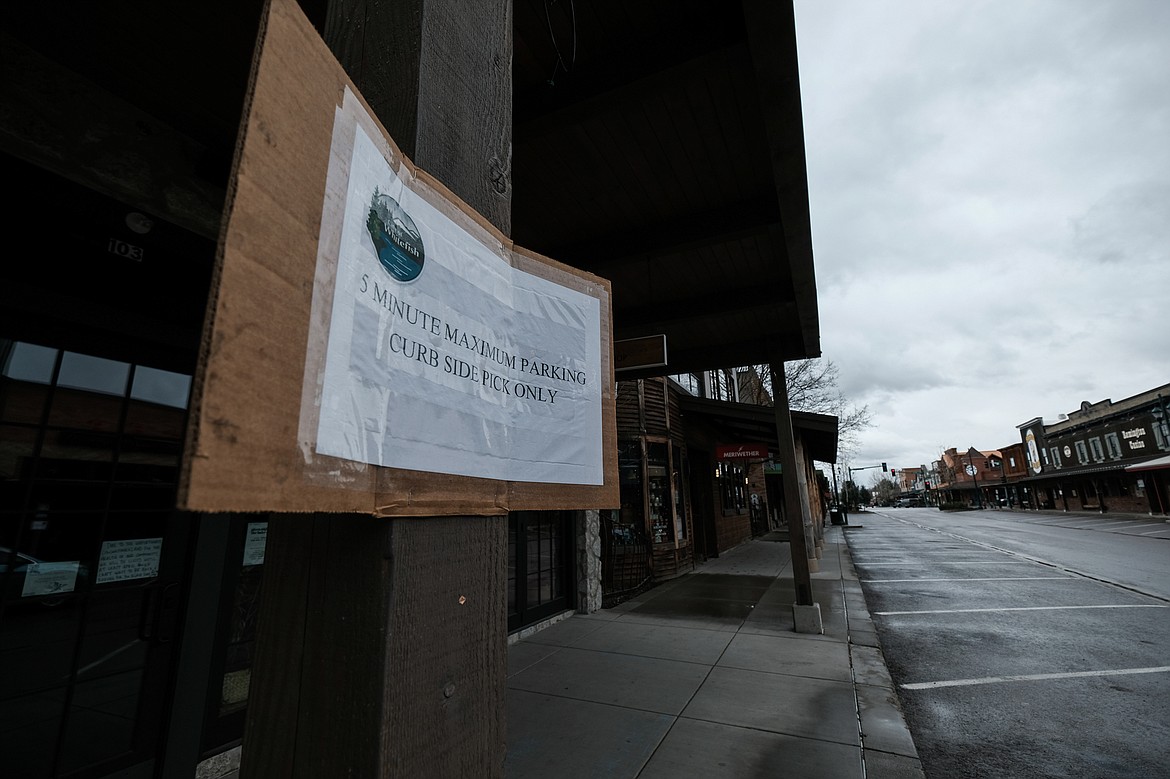 As the coronavirus outbreak forces closures and remote work, businesses in Whitefish are finding different ways to stay afloat. (Daniel McKay/Whitefish Pilot)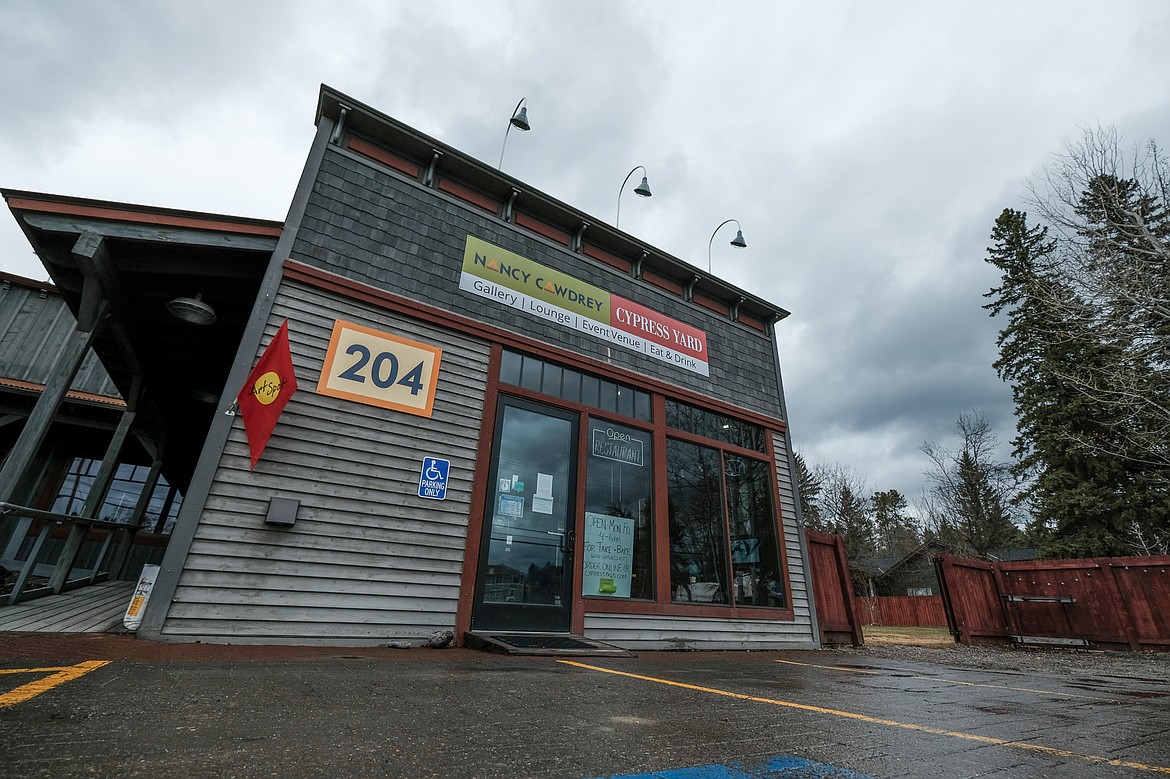 As the coronavirus outbreak forces closures and remote work, businesses in Whitefish are finding different ways to stay afloat. (Daniel McKay/Whitefish Pilot)
Previous
Next
by
Daniel McKay
Whitefish Pilot
|
April 1, 2020 1:00 AM
It's fair to say Whitefish and its businesses are facing a new host of issues these days.
Businesses deemed essential are still operating, remotely when they can, while other shops have been forced to close their doors and send employees home as a result of the nationwide coronavirus outbreak.
Whitefish Chamber of Commerce Executive Director Kevin Gartland said the town is feeling the pandemic's effects.
"It's tough times all the way around. We're not limited just to restaurants, bars and hotels, but it trickles down to all our retail shops. Retail is taking a big hit," Gartland said. "We anticipate, or we believe, that there are at least 1,000 unemployed workers in Whitefish. It's probably twice that number. It's nobody's fault, but it is what it is."
Montana recorded its first cases of the virus on March 13, and the first two Flathead cases came a week later. As of press time, there are 184 cases confirmed statewide, with 11 cases total in Flathead County. Four Montanans have died of the virus.
The chamber and the Whitefish Convention and Visitor's Bureau last week asked businesses to fill out a survey on how they've been impacted by the pandemic, which received about 150 responses.
As things progress, Gartland says he's just telling businesses to be smart and use all the resources available right now.
"What I tell folks to do is, one, pay attention to health precautions. Two, avail yourself of all your resources that have already been approved," he said. "We're trying to encourage them to make sure their employees are eligible for unemployment and will be granted when they apply. This is a time for us to do a little bit of education for the younger working class."
Montana Gov. Steve Bullock on Thursday afternoon issued a stay-at-home order that began Saturday. Only essential businesses such as grocery stores and pharmacies are allowed to operate, and restaurants through carry-out service.
Businesses throughout town have had their own ways of adapting to the outbreak.
Many restaurants, first by choice and then by Bullock's directive, have closed their dining rooms but offered carryout service instead. For a full list of businesses, visit www.explorewhitefish.com.
Cypress Yard, the restaurant located alongside Nancy Cawdrey Gallery on Wisconsin Avenue, has been no exception.
"We've been having an interesting time," Steve Cawdrey said. "We basically completed our commitment to doing takeout, and we got lots of things sold, which is food we'd otherwise have thrown away. As of last Friday we've basically laid off all the staff for both Cypress Yard and Nancy Cawdrey Gallery."
Cawdrey said he applied for a disaster assistance grant more than a week ago and plans on rehiring his employees if the grant is awarded, but for the time being the staff has been cut down to just a few.
Cypress Yard is offering "take and bake" meals as well as lunch and dinner curbside pickup during the week from 11 a.m. to 6 p.m.
On the art side, Cawdrey said his wife, Nancy, has been taking commissioned work from people and businesses across the country to help support the gallery.
Whitefish Credit Union in particular commissioned a painting, Cawdrey said, insisting on paying upfront to help the gallery.
"That has been very humbling and very helpful," Cawdrey said.
Those businesses with existing online platforms have leaned heavily on transitioning to internet-based services as well.
Mollie Busby, owner of Yoga Hive, said she's lucky her business had started offering online classes prior to the virus reaching Montana.
Personally, she's had to keep an eye out on the coronavirus since before it reached the U.S., so she was planning ahead, she said.
"For me, my family has been talking about this for much longer than I think the public has. My husband Sean has two autoimmune diseases, so paying attention to this is really important. It's been planted in my mind," she said. "I knew we were going to have to go online."
The studio closed its doors on March 15, and in-person attendance had dropped drastically prior to the closure, Busby said.
The online classes have been a solution, she said, but not a full replacement for the in-person business she sees in Whitefish, especially during the summer months.
"The online classes have been great, the attendance has been great. People are finding a little more variety on the schedule because they don't have to go to a different location for a class time," Busby said. "I am not exempt to this idea that tourism kind of fills the economy. It absolutely affects my business in person. We don't have the same drop-ins or people walking by, but our main priority is making sure we provide value for our members and for other people who have come and gone that want to come back."
Stumptown Art Studio has also had to change how they do business. The nonprofit studio, which relies on in-person classes and drop-in traffic, has closed its doors for the time being, but is offering take-home art kits that customers can order by phone.
Charity Flowers, Education Coordinator for Stumptown, said times are tough at the studio, but she's staying positive.
"Our ceramics, our walk in art, that's what keeps us open. Without that, it's going to be tough," she said. "I do believe in my heart that we'll pull through. The community will come together. It's going to be tough on a lot of small businesses, especially nonprofits, but having lived here so long I think we'll be fine. The community will come together and pull through."
Everything is moving fast, but questions loom about how Whitefish's key summer season will be affected.
Dylan Boyle, with the Whitefish Convention and Visitors Bureau, said the tourism industry in Whitefish is suffering already as a result of the coronavirus outbreak.
"It certainly varies and depends a bit on the type of business, but everyone has been hit by this. Particularly when you're talking about those businesses that miss the ski season in terms of lodging, retail and restaurants, where they were forced to close or move to a significant production drop. Certainly everyone is feeling the impact," he said.
Boyle said the WCVB has suspended its spring advertising campaign, taking a "safety-first" approach.
"It's really been unfortunate that we're in a position where we're telling visitors that now is not the time to visit," Boyle said.
The hard part, he says, is the amount of unknowns.
Whereas other crisis events like a busy wildfire season can be as stressful and detrimental to local businesses and tourism, the fire season at least has an end date.
"We know fire season will certainly end for the year, which doesn't make it less impactful, but you have a time frame," Boyle said. "When we're talking about a global pandemic and something we haven't seen before, that scenario planning is really difficult."
Boyle said he's already seeing lodging cancellations for the spring and early summer, and he expects that number to grow as time passes as well.
Both Boyle and Gartland pointed to the good that's come out of the difficult situation, such as the emergency housing assistance fund created by the chamber, the Whitefish Housing Authority and the Whitefish Community Foundation, the Whitefish Community Foundation's own Community Emergency Response Fund, and the collaboration between restaurants and the North Valley Food Bank.
"We're a strong and resilient community," Boyle said. "I think at this point, we're still at such a wait-and-see time. Obviously there have been some excellent opportunities that have come out. We're focusing on that now and taking it one step at a time."
---