Samuel Jackson Brady, Jr.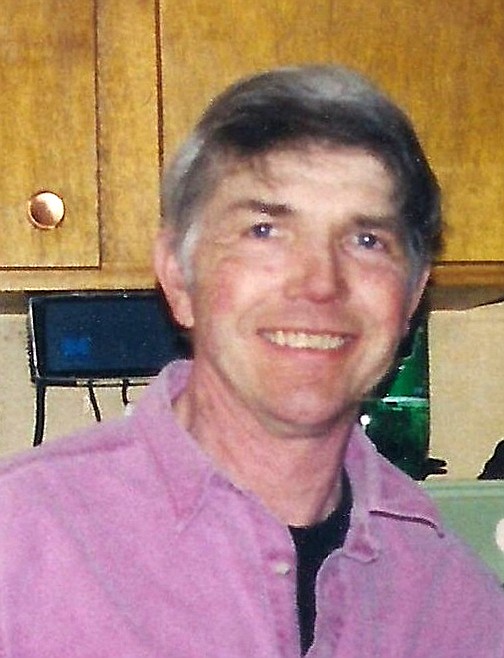 Samuel Jackson Brady, Jr. (Sam), of Whitefish, passed peacefully on May 20, 2019.
He was born in Harwood, Maryland, on Aug. 18, 1948 to Samuel Jackson Brady, Sr. and Clara Brady. He was the second oldest of four boys and grew up in the Maryland countryside near Baltimore. He was raised working on a farm until moving to Glen Burnie, where he graduated from High School in 1966. He spent his high school years working with his father building houses and at a drugstore.
He attended college at College Park, Maryland, for a time, and then traveled to Minnesota to visit his older brother, Jim, who was an MP Commander at Fort Snelling. While there, he met the future love of his life, Suellen Deist (Dusty) of Whitefish, who was attending school there at the time. In the midst of a brief courtship, he was drafted for the Vietnam War, where he attended Basic Training at Fort Bragg, North Carolina and was transferred to Fort Sill, Oklahoma, for artillery training. Sam entered active duty on 8/23/1968. He was in D Battery, 5th Battalion, 16th Artillery, 4th Infantry Division. While in-country, he was based at one of the two 8-inch guns in an LZ fire base in Vietnam. He received the National Defense Service Medal; Vietnam Service Medal; Vietnam Campaign Medal; Army Commendation Medal; two O/S Bars; Expert Badge – Rifle/M-16; Expert Badge – Rifle/M-14.
Upon his honorable discharge on 6/19/1970, he and Sue began planning their wedding. They were married at Christ Lutheran Church in Whitefish on June 6, 1971. For the next seven years, Sam and Sue worked in the natural resource and medical industries, respectively, while they explored the wonder of northwestern Montana and established themselves in the northern Flathead Valley. They traveled extensively, exploring, learning and planning. They were blessed with two daughters: Trisha Leah (6/29/1978) and Brooke Nichole (6/14/1980). Fatherhood was the most important job to Sam; family was his utmost priority. He strived to teach his children integrity, hard work, and ethics. He raised his daughters in the passenger seat of the log truck and in the satisfaction of a hard day's labor. They helped him build roads, log property, raise horses, and erect their family home. Beyond hard work and an honest character, he taught them the value of life, the reward of a job done well, the joy of a close-knit family who plays together, and the importance of education.
Beyond that, Sam became a beloved member of the logging community. His love of the outdoors drew him to a career in the wilds of the mountains; he cherished every sunrise from the mountaintop and found his peace and knowledge of God in those quite places in early morning solitude. From that career, he found a passion for helping his fellow logging community. He, along with Lyle Doty and Mike Mrgich (his brother-in-law) established the Log Truckers Association of Montana. (now disbanded) to champion the local log hauling community and sustain their culture. He was a key catalyst in the Great Northwest Log Haul to Darby, providing national coverage of the Northwest timber industry. The kids helped paint those very first fluorescent yellow signs: THIS FAMILY SUPPORTED BY TIMBER DOLLARS.
Upon the downturn in the timber industry, Sam swapped his log bunks for a dump box and continued to haul in the valley until his retirement in 2010 (even hauling logs in the dump box: "you can take the man out of the woods; but you cannot take the woods out of the man"). Sam lost count of the highway miles after two million mile mark, accident-free. Spare time found him hunting, fishing, exploring, digging sapphires, hiking, water/snow skiing, and fishing at every opportunity. Spring breakup always found the family deep sea fishing somewhere — anywhere. Sue even made a good huckleberry picker out of him — eventually.
As with everything Sam did, he committed himself with integrity, honesty. His character and reputation preceded him in all of his dealings, both personal and business. He is preceded in death by his parents, brothers Jim and Jerry, and nephew Justin Brady. He is survived by his wife Sue of Whitefish; his daughter Trisha and husband Lyle Boll of Whitefish; daughter Brooke and husband David Broadstock of Burrum River, QLD, Australia. Granddaughters: Hannah, Brady, and Kimber Boll; brother Albert Brady and wife Darlene of Glen Burnie, Maryland.
A celebration of life will be held at the Whitefish Moose Lodge (230 W 10th Street) on Saturday, June 1 at 3 p.m. Sam had always wanted an "Irish Wake": where his friends and family would gather to enjoy camaraderie and have a beer in his memory. All whom wish to celebrate his life are invited to come, share a story, and carry on his memory.
---