Joyce Elizabeth Ferrington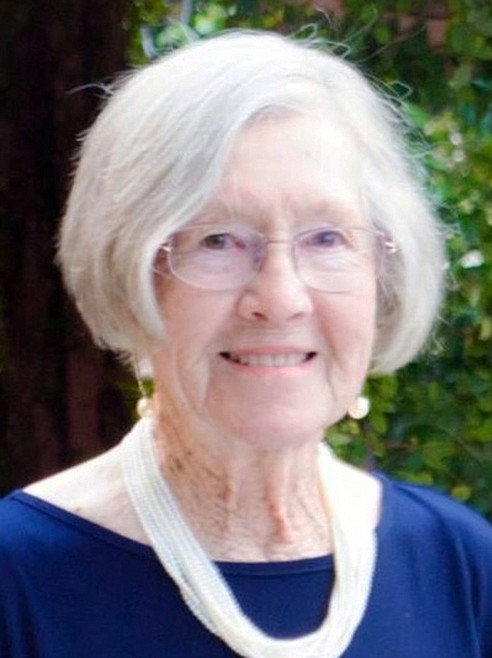 Joyce Elizabeth Ferrington passed away from natural causes on Tuesday, June 4 2019, in the comfort of her Columbia Avenue Whitefish home.
Born as Joyce Helmer on March 7, 1926, in Detroit, Michigan. She was a star student throughout grammar and high school. During World War II, Joyce enrolled in the military as part of a Cadet Nurse Training Program and later enrolled in Wayne University School of Nursing where she graduated as a Registered Nurse In 1947. This led her to Ypsilanti, Michigan, where she met her husband to be, Ed Ferrington. They quickly decided they had grown tired of the cold Michigan winters and moved to Southern California. It was here where they gave birth to their first and only child, Michael, whose childhood would be spent with parents where no trip or adventure was off limits. From the Amazon jungle to the Great Wall Of China to countless trips to Las Vegas and beyond, Joyce was the definition of a woman who lived life to the fullest. In 1970 Joyce and Ed moved to Kona, Hawaii, where both worked at the Kona Hospital as dedicated medical staff. In the 80s they ended up settling down in the town of Guerneville, California, where they restored a 1888 Victorian house. Joyce and Ed would operate this as a bed and breakfast for 17 years and made countless friends along the way. After Michael and his family had settled in Montana, Ed and Joyce were quick to follow and wanted to operate a bed and breakfast in Whitefish near their family. When the idea never came to be, they decided to retire in their home overlooking the Whitefish River. Neighbors and friends will remember Joyce as a social butterfly with her snappy sense of fashion and warm smile to greet you. Joyce is survived by her husband, Alan Ferrington (she passed away just 12 days shy of their 73rd wedding anniversary), her brother, James Helmer of Ventura, California; son, Michael Ferrington of Whitefish; and loving family members Patricia Ferrington and grandchildren Nicholas Ferrington, Jamie Cairo and Jared White. The family wishes to thank the amazing services and care provided by the entire Hospice staff who made it possible for Joyce to stay in her home with her family to the end.
A celebration of Joyce's life is planned for later this summer.
---