Hospital Corner: Create a fall checklist for falls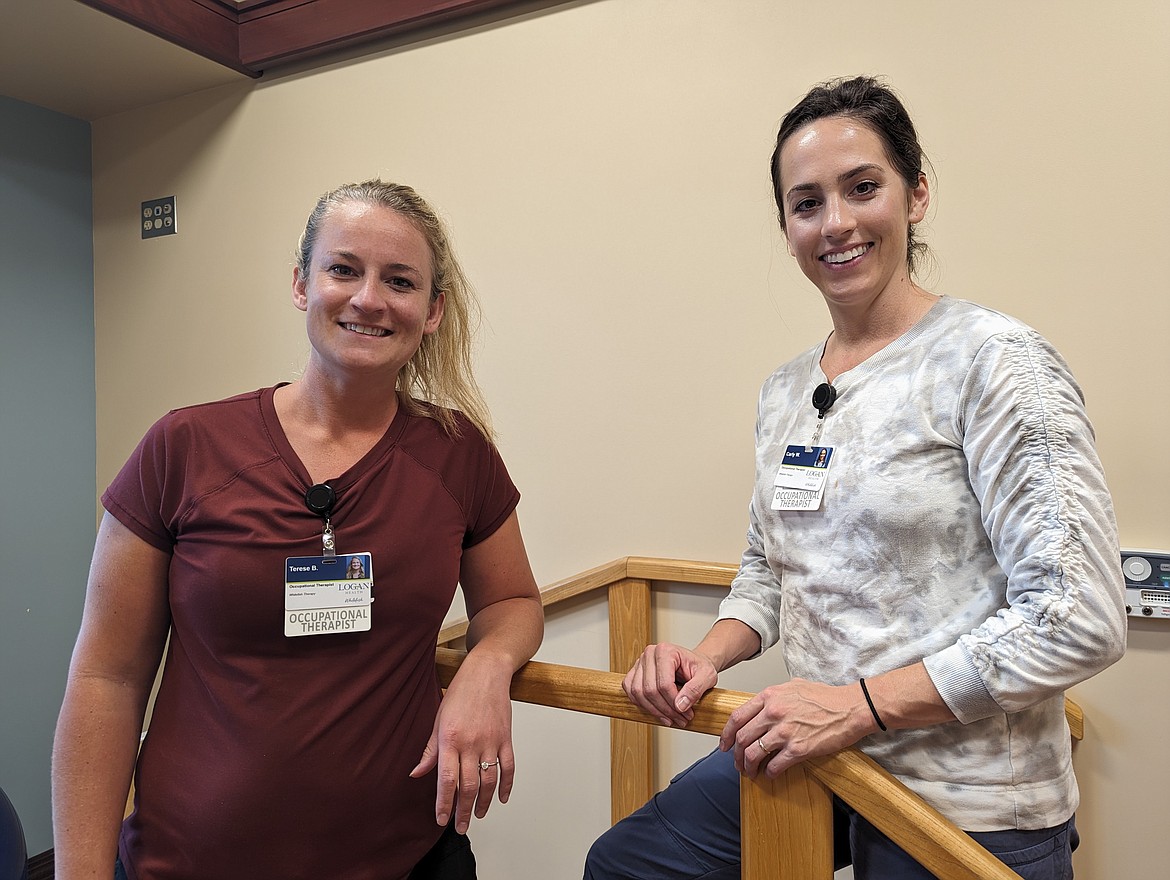 Logan Health – Whitefish occupational therapists Terese Boeder and Carly Westensee will present "Falls Prevention Awareness" offering attendees a checklist for preventing falls on Thursday, September 14 at the Professional Office Building, 711 13th Street East, Whitefish
As an active, yet middle-aged adult, I had not started thinking about fall prevention until I hosted my dad for an extended visit.
For an 85-year-old he is in good shape, however like many older adults there are natural conditions and environmental factors that put him at risk for falls.
In my home, my two dogs pose a few tripping hazards with their beds, toys, and of course themselves. The lack of handrails on my stairs, and grab bars in the bathroom are also a concern. I can only guess what other risk factors exist. Since I am not getting any younger, now is a good time to start thinking about addressing the fall risks in my home.
Logan Health – Whitefish is providing a free afternoon program "Falls Prevention Awareness" for the community on Thursday, September 14, 3 p.m. to 4 p.m. that will offer information on risk factors, prevention measures, and what to do if you fall.
"Accidents happen but there are ways you can reduce your risk," said Terese Boeder, an occupational therapist at Logan Health—Whitefish who will be co-presenting the program with Carly Westensee, also an occupational therapist.
"We want each person to leave with a "Fall Prevention Checklist" to use as a guide to help make their environment safer," said Boeder.
According to the Centers for Disease Control and Prevention, more than one out of four older people (65+) falls each year. One out of five falls cause a serious injury such as a broken bone or brain injury. Falling once doubles the chances of falling again.
"One minute you are out in your garden, and the next you are in a hospital bed," said Boeder. "We see a person's function, and their quality of life drastically change after a fall."
Falls are the number one cause of trauma cases treated in Whitefish's emergency department—31% of the cases so far in 2023 were from ground-level falls.
Understanding the factors associated with falls that can help with fall prevention.
"As we age there is a natural loss of balance, eyesight, and hearing," said Westensee. "Some people don't believe this about themselves, however there are ways to learn to compensate, adapt and restore these senses and maintain our lifestyle."
For example, balance training with a physical therapist or Tai Chi classes improves balance and strength.
Additionally, poor footwear, and even some medications can also be a factor in falls. Broder and Westensee will present ways to assess risk factors as well as discuss the adjustments that can be made to help reduce the risk.
We never mean to fall, yet taking steps to prevent them may be the key to avoid getting hurt. What better time to think about falls than the Fall?
If you go
What: "Falls Prevention Awareness" is a free community health program that will be presented by Terese Beoder, OT and Carly Westensee, OT.
When: 3-4 p.m. Thursday, Sept. 14
Where: The Professional Office Building at 711 13th Street East in Whitefish (next to Whitefish Animal Hospital). Parking available across the street at Insured Titles
Who: Anyone – especially those 65+ and the friends and family that care for them.
Recent Headlines
---