No damage or injuries after locomotive derails near Trego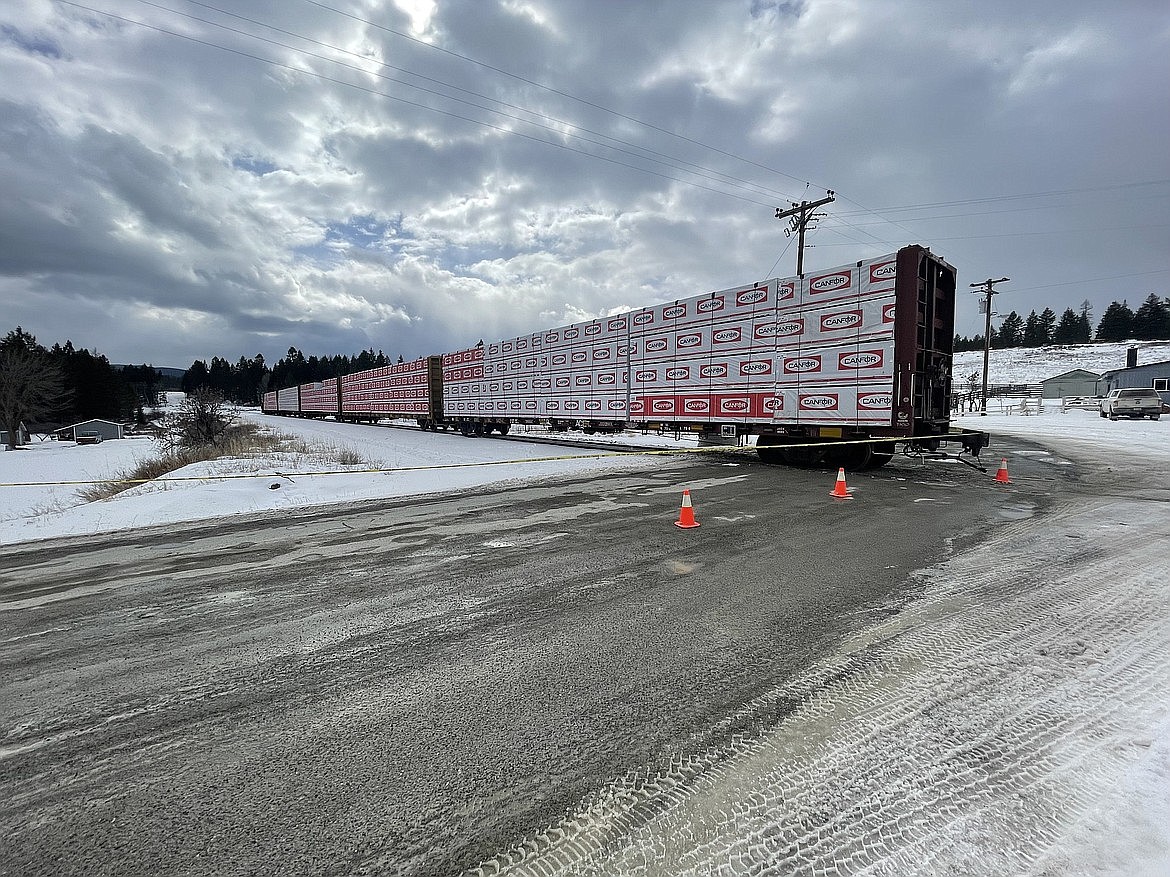 Ice likely led to the derailment of a locomotive near Trego in Lincoln County on March 6. The incident left a freight car partially blocking Fortine Creek Road. (Photo courtesy the Lincoln County Sheriff's Office)
by
DERRICK PERKINS
Hagadone News Network
|
March 15, 2023 1:00 AM
A locomotive derailment in Trego earlier this week temporarily blocked an intersection in the Lincoln County community, but caused no other injuries or damage, officials say.
Ice on the tracks likely caused the slow-moving Mission Mountain Railroad locomotive to derail about 11:30 a.m., March 6, said Lincoln County Sheriff Darren Short in a press release. None of the five freight cars, laden with lumber, went off the tracks, officials said.
The locomotive remained upright during the derailment.
The disabled train, headed along a spur line system, left the two-lane Fortine Creek Road partially blocked. Lincoln County Sheriff's Office deputies and local firefighters directed traffic until the freight car obstructing traffic was moved.
Officials said the stretch of road fully reopened about 3 p.m.
Short said no hazardous materials were involved in the derailment.
Along with the Sheriff's Office and the Trego Fortine Stryker Volunteer Fire Department, the county's Emergency Management Agency and Road Department responded to the scene.
Recent Headlines
---