WHS senior receives P.E.O. STAR Scholarship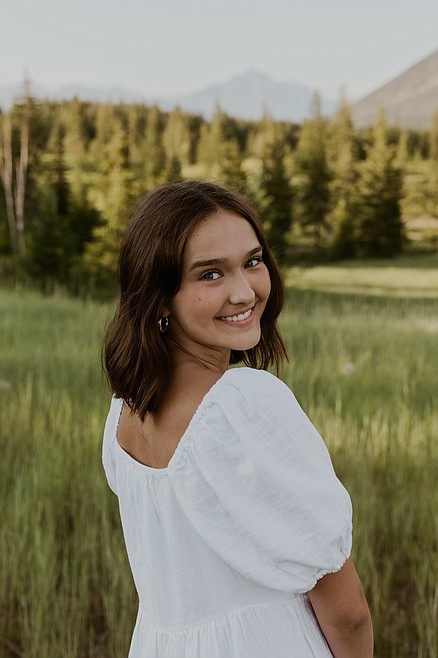 P.E.O. STAR Scholarship 2023 recipient Linnea McCrady. (Provided photo)
by
Whitefish Pilot
|
June 7, 2023 1:00 AM
Whitefish's Chapter D of the Women's Philanthropic Education Organization (P.E.O.), is pleased to announce that Whitefish High School senior Linnea McCrady has been selected as a recipient of the $2,500 International P.E.O. STAR Scholarship for the 2023-2024 academic year. The P.E.O. STAR Scholarship recognizes the accomplishments of graduating high school young women planning to pursue post-secondary education based on the following merits: leadership, academics, extracurricular activities, community/volunteer service, and potential for future success. The Chapter will also award Linnea an additional $200 from their Local Scholarship fund.
Linnea is a member of the National Honor Society, where she has been involved in community service projects, and also DECA where she was a state finalist two years in a row in events involving hospitality and restaurant management. Since 2018, she has participated in the swim team as a varsity swimmer, lettering every year, and ranking within the top three teams at the state level for multiple years. She also serves on the high school Student Outreach Committee that provides mental health support for the entire student body.
Linnea has been accepted and will be attending Grand Canyon University in Arizona in the fall of 2023, where she plans to pursue a bachelor's degree in worship arts. Her goal is to pursue ministry and music production.
The P.E.O. Sisterhood is one of the largest community-based women's organizations in North America, committed to helping women achieve their educational goals.
Recent Headlines
---