Historic Glacier cabin seeks Preservation Grant approval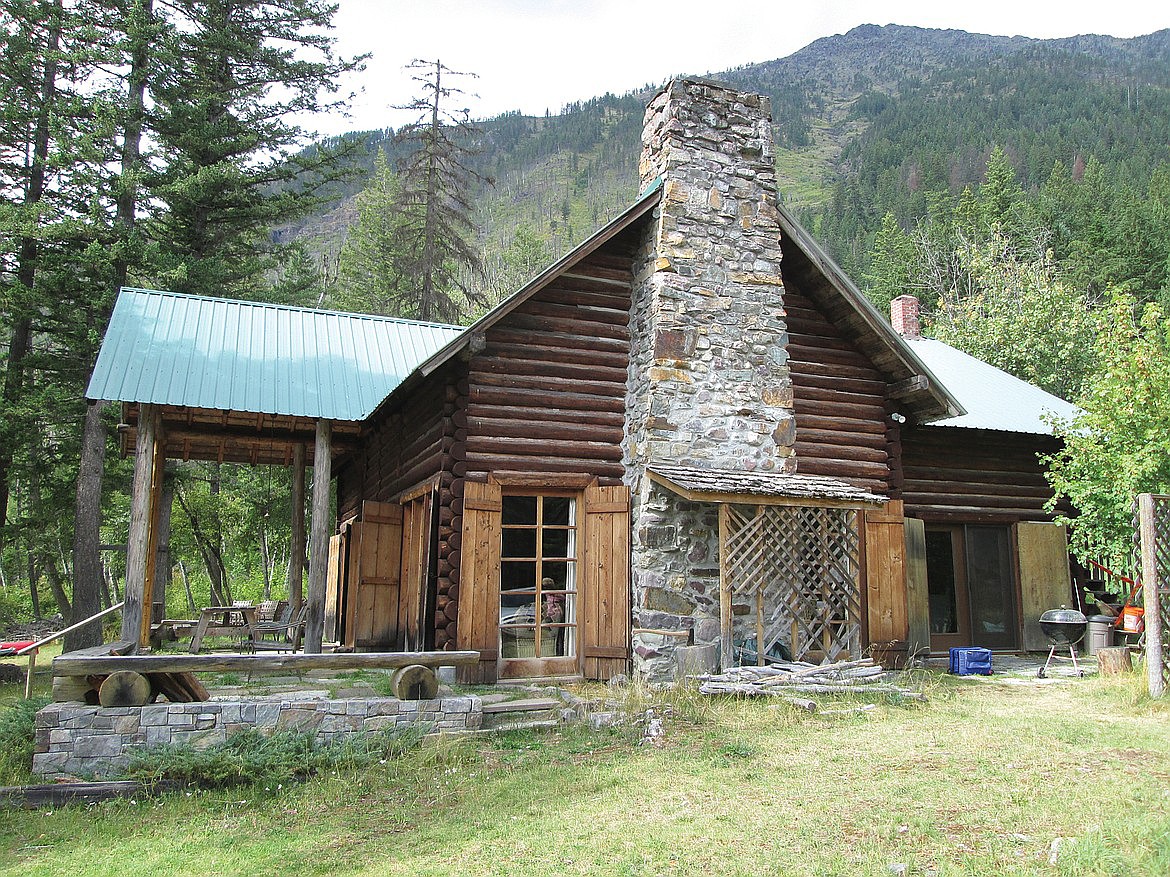 The main cabin at the Burton K. Wheeler property on Lake McDonald in Glacier National Park. (Richard Hanners photo)
by
CHRIS PETERSON
Hungry Horse News
|
January 25, 2023 1:00 AM
The Glacier National Park Conservancy is on the list to receive a Montana Historic Preservation Grant for preservation of the Wheeler Cabin in Glacier National Park.
The cabin, which sits at the head of Lake McDonald, was once the summer home of Montana Sen. Burton K. Wheeler. It is on the National Register of Historic places.
The Park Service acquired the property from the Wheeler family in 2015.
The grant, if received, would provide the Conservancy with $493,200 of a $610,305 budget to restore the cabin to historic preservation standards as well as make it a functional facility.
Some of the work has already been done, noted Conservancy director Doug Mitchell. Last year a well was drilled and the Conservancy continues to do other improvements to the property.
The state historic preservation grants come from the state bed tax under a law that was passed in 2019.
Mitchell said the vision for the property is both as an educational venue and as a place where state, federal and even international leaders could come to meet and work on issues.
A Camp David, if you will, but in Glacier National Park, called the Waterton-Glacier Peace Park Center.
"The core heartbeat of the setting is peace," Mitchell said.
The idea has been years in the making.
In 2015, Glacier National Park, the Glacier Institute, the Glacier Conservancy, the representatives of interested local non-profits, and a member of the Wheeler Family formed a partnership to determine the future use of the Wheeler property that would best benefit the constituencies represented by each of the partners.
Mitchell said the University of Montana has shown interest in perhaps operating the center once the renovations are complete.
The property is rich with history. According to the National Register of Historic places narrative of the property, Wheeler first took his family on vacation to Glacier National Park in 1915.
They would later buy a cabin owned by Wyoming rancher and guide Howard Eaton in 1917 and they used it as a day cabin until it burned in 1941.
The family spent a lot of time clearing the land around the cabin, until it had a grass lawn and was in park-like setting of trees.
By 1952, there were five structures on the lot — including a boathouse.
All the structures but the main cabin were lost in the Howe Ridge Fire of 2018. The main cabin also suffered some damage in the fire as well.
Today the campus, like many things post-fire in Glacier, is renewing and the cabin now sits in an idyllic setting, which blooms with wildflowers in the summer months.
Tourists have found it to be a place of peace from the hustle and bustle of the Going-to-the-Sun Road.
The funding for the cabin still needs final approval by the state Legislature, which is currently in session.
Recent Headlines
---