In a Nutshell: All are welcome at North Valley Food Bank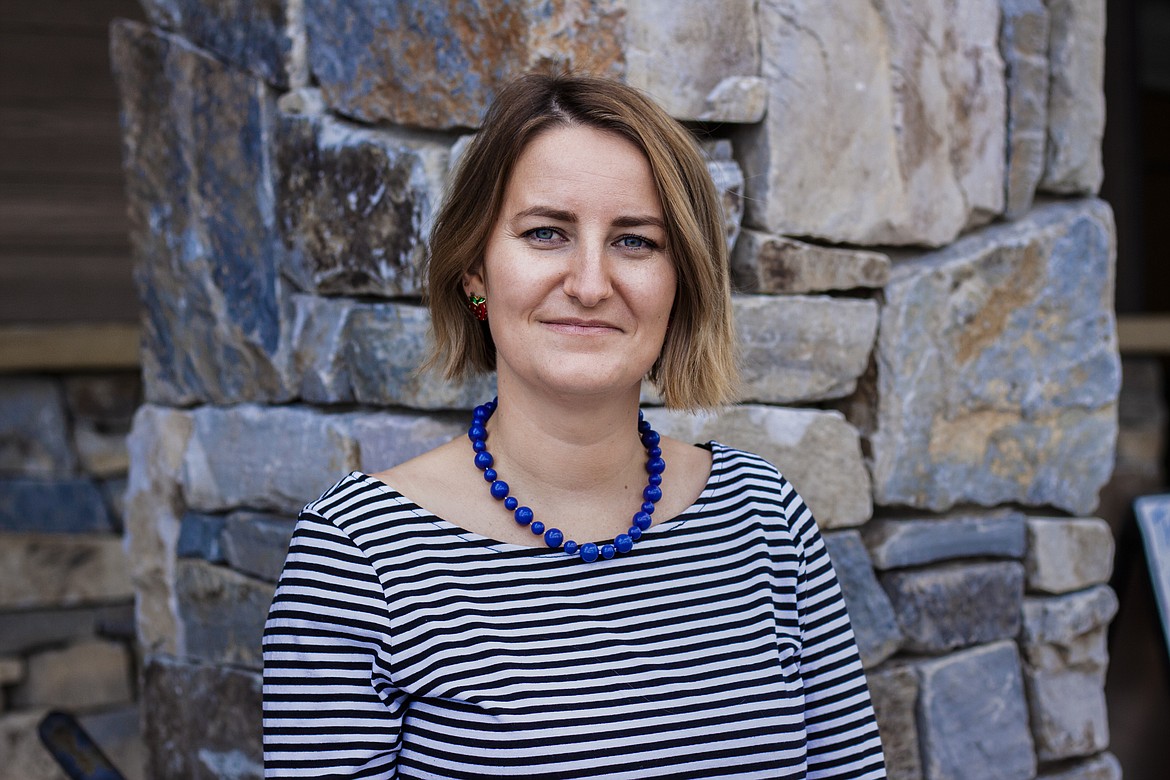 Sophie Albert is the North Valley Food Bank's executive director.
by
Sophie Albert
|
January 25, 2023 1:00 AM
Do you struggle with high heating costs or think about skipping meals to pay utilities during these cold winter months? Have you been affected by skyrocketing rent or hit by unexpected medical bills? Whatever your situation, North Valley Food Bank (NVFB) is here to support you. Almost 4,000 of your neighbors picked up their groceries at NVFB in 2022, including more than 800 new families. For many, it was difficult to step into the food bank for the first time. One customer shared, "I never wanted to have to get food assistance but found myself in an unexpected situation. NVFB has been a huge help with the high food prices. Now, I don't worry that my kids have a proper meal on the table."
Let me walk you through a visit to our grocery store. The store hours are noon to 6 p.m. on Wednesday and 10 a.m. to 1 p.m. on Thursday. We recommend visiting outside of the first store hours to avoid large crowds and long wait times. When you walk through the front door, you will first notice the colorful mural "Whitefish Welcomes You" by the Bozeman-based artist Alyssa Shaw. The mural presents our sense of togetherness and that we are here for one another.
Simply walk up to the welcome sign to check in with one of our kind volunteer resource assistants. If it is your first time, they'll help you complete a customer intake form by asking a few general questions to support our grants and required non-profit reporting. NVFB does not have eligibility requirements and we will never ask for your photo ID or proof of income. All personal information is stored in a confidential database and will not be shared with other entities.
After checking in, you are invited to grab a grocery cart and start shopping. You can take as much as you may need. If you have children, they can enjoy a variety of books and coloring activities while you shop, or they can join you to explore the grocery store and find our popular kid's snacks in the coolers. Our inventory changes from week to week, depending on our donations, federal commodities and purchasing. We do our best to make the following food items available: canned vegetables, canned fruits, grains, pasta, breakfast staples, bread, dairy products, a variety of produce and rotating meat items. We also offer wild game, processed in-house, as it is available. During the harvesting season, we love to support local farmers and ranchers so you will likely find a variety of fresh, local produce.
Before you check out, stop by our tasting table to learn about Montana-grown Harvest of the Month items from our program manager, Kristen. You can sample recipes such as mouth-watering lentil hummus, creative brussels sprouts salad, or delicious broccoli soup. All prepared meals are made in-house. Make sure to take home a recipe to recreate these tasty Montana-grown meals for your family! At check-out, a volunteer will help you to bag up your groceries and help you out to the car.
If the grocery store seems overwhelming, you can visit us during our drive-thru hours Thursday, from 3-5 p.m. and receive a prepackaged food box. If you live in one of our neighboring communities, we host a mobile pantry at the Trego Civic Center Fridays from 10-11 a.m.; at the Olney store Fridays from 11:30-11:45 a.m.; and the Izaak Walton Inn in Essex from 10:30-11 a.m. on the first and third Mondays of each month.
Sophie Albert is the executive director of North Valley Food Bank. Albert provides insights into happenings at the food bank, rural food insecurity, stories of the community and more in the monthly Whitefish Pilot column titled, In a Nutshell.
Recent Headlines
---