Whitefish Theatre Co. brings 'Collected Stories' to stage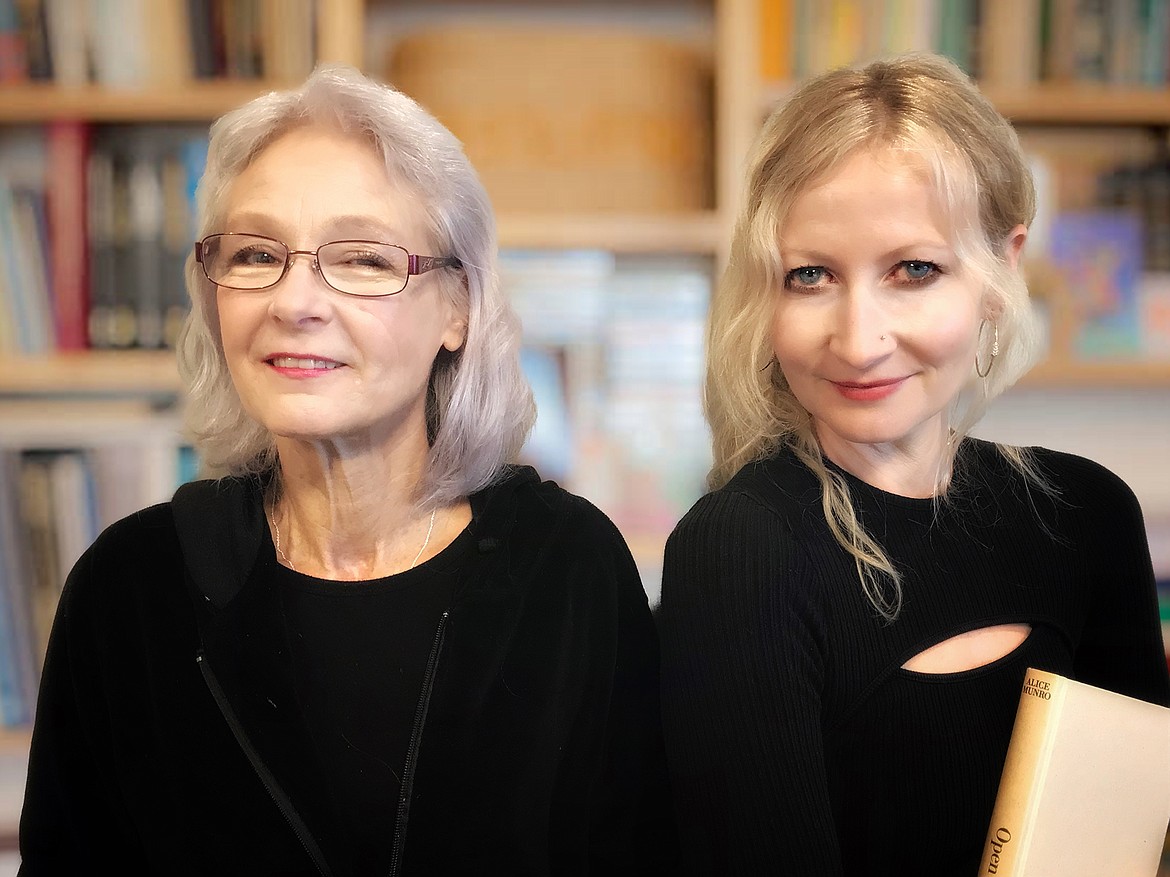 Lenny Granger and Becky Rygg in the Whitefish Theatre Company's production of "Collected Stories". (WTC courtesy photo)
by
Whitefish Pilot
|
January 18, 2023 1:00 AM
The Whitefish Theatre Company presents its third Black Curtain theatre production of the 2022-23 season with "Collected Stories" by Pulitzer Prize winner Donald Margulies. Called "intelligent and sharp," "Collected Stories" has performances on Jan. 21 and 22 at 7:30 p.m. at the O'Shaughnessy Center in Whitefish.
In "Collected Stories", grad student Lisa Morrison is thrilled to be under the tutelage of her literary idol, Ruth Steiner. Over the years, Lisa becomes Ruth's personal assistant and gradually her friend, as Ruth helps her hone her writing abilities. But as Lisa's career begins to flourish and Ruth's begins to fade, can the tenuous relationship between mentor and mentee survive ambition, rivalry, and eventual betrayal? "Collected Stories" explores the complicated relationship between two independent women as they struggle to define what, if anything, is off-limits in art.
"Having played the character of Ruth Steiner years ago in the WTC Black Curtain series, I was anxious to revisit this superb play as a director," said Director Nancy Nei. "From an actor's point of view, I remember the play having well-drawn, engaging characters, specifically two writers who are committed to their art. Now, as a director of the play, I'm able to see the story from above and appreciate the complexity of its seemingly simple but arresting plot."
Adds Nei, "The play at its heart, however, is character-driven. When Ruth asks Lisa whether she found the characters from her latest short story believable, Lisa responds, 'It's just what you do, Ruth, like nobody else, the way you capture the essence of relationships.' The playwright could be talking about himself, as this is truly was Donald Margulies does. Character-driven plays are my favorite so I am happy to come back to this one."
Cast members include Lenny Granger as Ruth Steiner and Becky Rygg as Lisa Morrison. Viewers are reminded that as a Black Curtain production, there will be minimal staging, set and props and actors will be reading from a script.
Tickets are $12 for adults and $10 for students for all shows. Tickets can be purchased at the Box Office at 1 Central Avenue in Whitefish or by calling 862-5371. Box Office Hours are 11 a.m. to 3 p.m. Monday through Friday and one hour before a performance. Individual tickets can also be purchased online at www.whitefishtheatreco.org. This show is sponsored by Steve Lull, Ellie Johnson & Paul Conrad, Lynn & Hal Trost, Linda & David Hunt, and Anonymous.

Recent Headlines
---