Whitefish boys nab first conference win over Libby, falls to Wildcats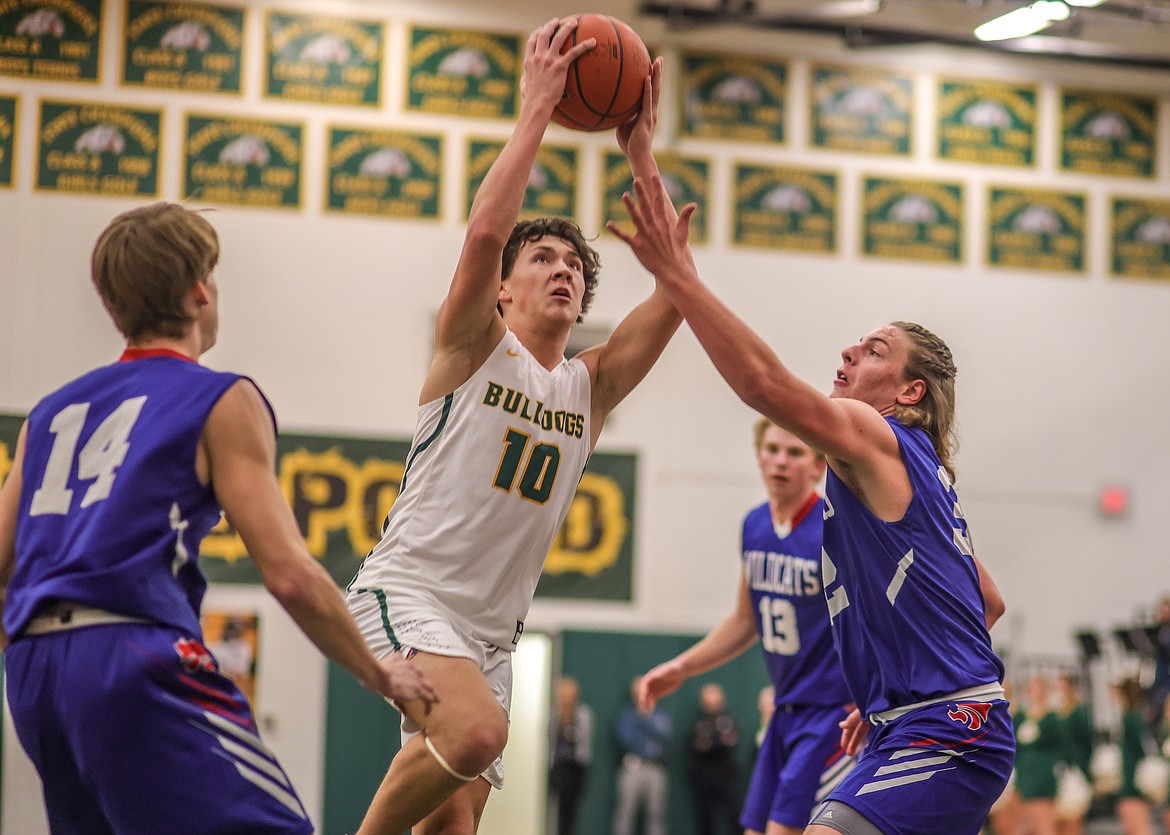 Whitefish junior Mason Kelch drives towards the net at home on Thursday. (JP Edge/Hungry Horse News)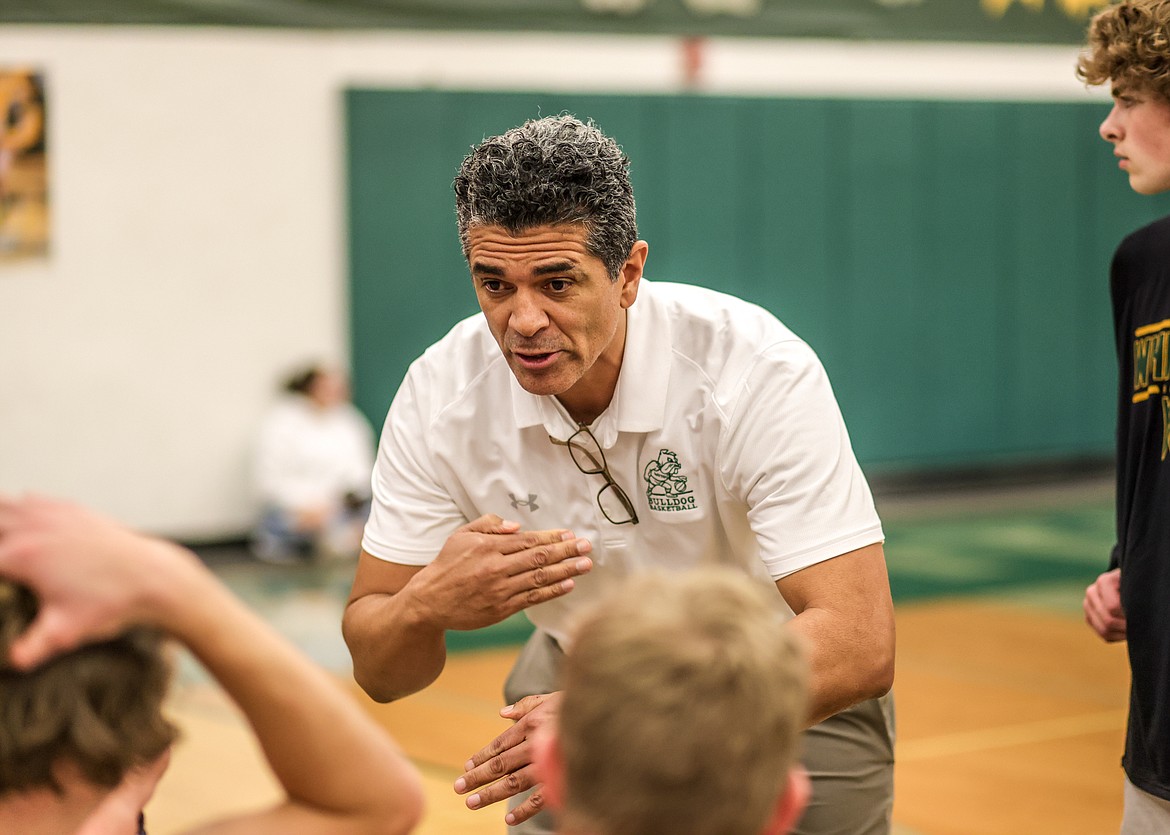 Bulldogs head coach Alex Gonzalez talks to his team during the break. (JP Edge /Hungry Horse News)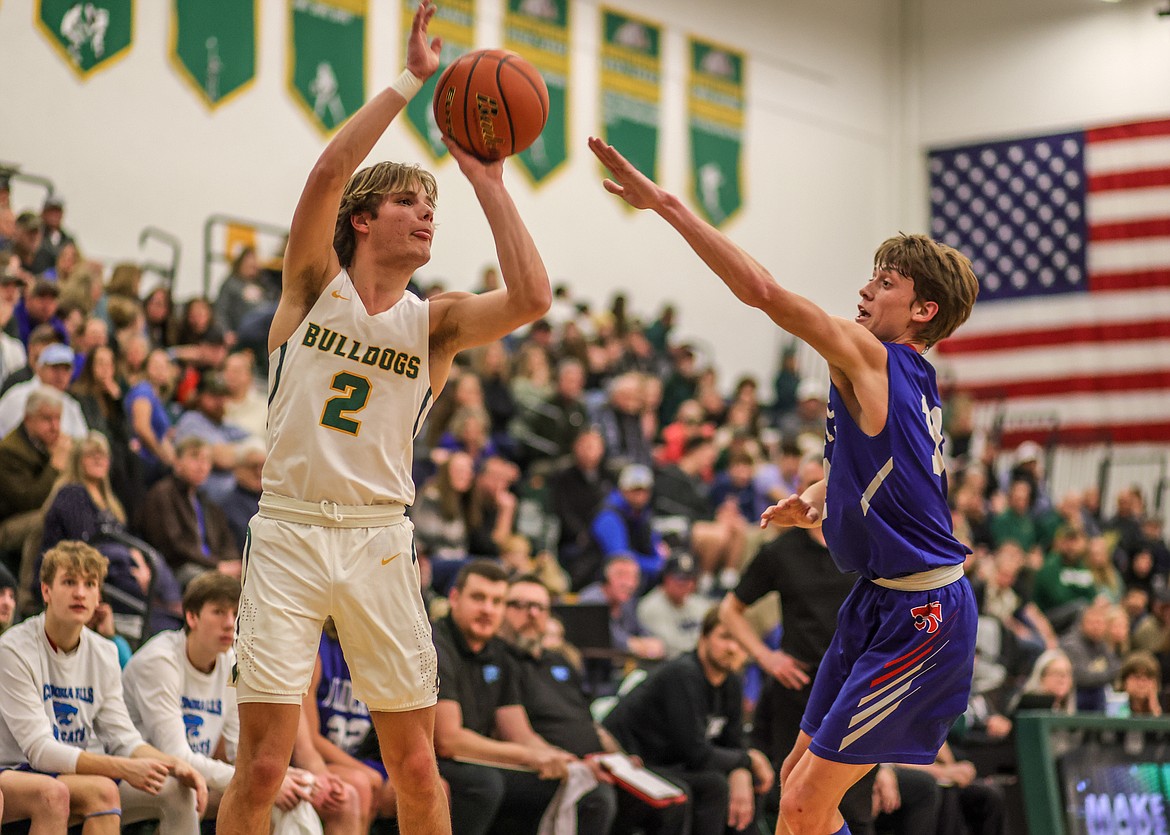 Bulldogs junior Mason Genovese takes at shot at home against the Wildcats on Thursday. (JP Edge/Hungry Horse News)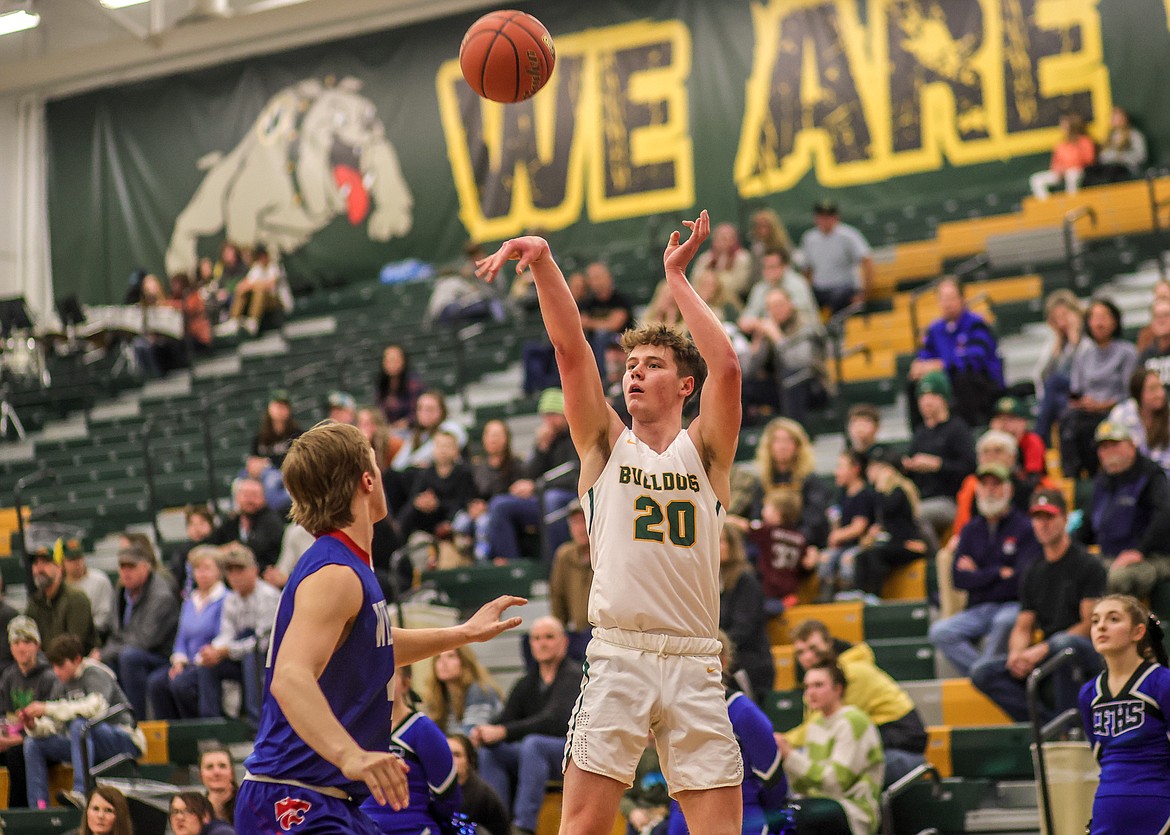 Bulldogs senior Jack Sears takes a shot at home against the Wildcats on Thursday. (JP Edge/Hungry Horse News)
Previous
Next
by
WHITNEY ENGLAND
Whitefish Pilot
|
January 18, 2023 1:00 AM
Led by the Bulldog big man Jack Sears with 19 points, Whitefish ran away with a 59-44 win over Libby on Friday night to record its first Northwest A win of the season.
The Bulldogs (2-8, 1-5) have struggled to put together good second-half performances this season mainly due to a bench few in numbers to give relief to the starters. But Friday night was a different tale.
Whitefish began the game shooting and defending well, but allowed Libby a 20-point second quarter which gave the Loggers a slight 29-28 lead at the half. Coming out of the locker room, Whitefish surged in the third quarter and defended well to put up a 14-2 run. With a significant lead heading into the final period, the Bulldogs held off the Loggers to win by 15 points.
Mason Genovese hit a few 3-pointers in the game and racked up 14 points while Mason Kelch added 12 for Whitefish.
The Bulldogs on Thursday hosted Columbia Falls and lost big, 63-28. CFalls has a good team this year that turned up the heat in the second half to distance themselves from the Bulldogs.
Whitefish stuck with the Wildcats through the first half, playing especially well in the first quarter as Kelch hit a 3-pointer to tie the score at 12-12. The Bulldogs were held to just 2 points in the second quarter, giving CFalls a lead at the half.
In the final two quarters of play, the Wildcats got a boost from Cody Schweikert, who finished the game with 15 points. CFalls turned up the defense and capitalized on Whitefish's mistakes to take the definitive win.
Kelch went off for 12 points and Dane Hunt had eight for the Bulldogs.
Whitefish will have a quiet week, playing Browning on the road on Saturday.
Whitefish 12 16 14 17 - 59
Libby 9 20 2 13 - 44
WHITEFISH — Jack Sears 19, Mason Genovese 14, Mason Kelch 12, Dane Hunt 6. CJ Thew 4, Scott Dalen 4.
LIBBY — Ryan Beagle 20, Ty Anderson 10, Trevor Collins 5, Cy Williams 4, Caleb Moeller 2, Alderic Martineau 2, Connor Hartley 1.
Columbia Falls 12 14 14 23 —63
Whitefish 12 2 6 8 —28
COLUMBIA FALLS — Cody Schweikert 15, Alihn Anderson 13, Reggie Sapa 6, Jace Hill 6, Hunter Goodman 5, Mark Robison 5, Bryce Dunham 4, Dayne Tu 4, Silas Ypma 3, Hunter Hoerner 2.
WHITEFISH — Mason Kelch 12, Dane Hunt 8, Ryan Conklin 5, Mason Genovese 2, CJ Thew 1.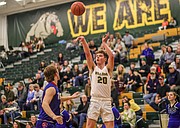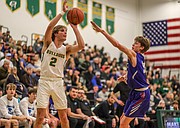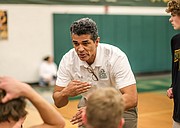 Recent Headlines
---