Allen A. Jacobson, 87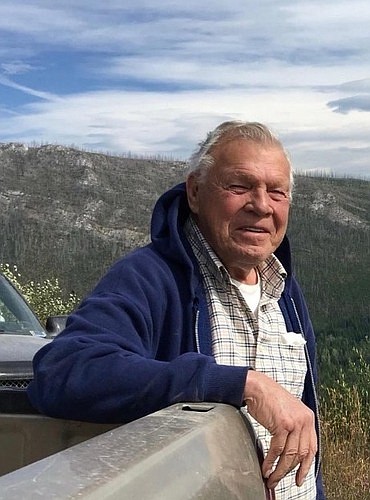 |
January 18, 2023 1:00 AM
Allen A. Jacobson, 87, of Columbia Falls, passed away peacefully on Jan. 8, 2023, one day after what would have been the 66th wedding anniversary to his wife, Sharon Rae Hileman Jacobson. Allen, known to many as "Jake," was born on June 1, 1935, to Ella and Leslie Jacobson in Glasgow.
When Allen was a young boy his family moved from Glasgow to a ranch in the Bissell area west of Whitefish. Allen was raised there, and at 16 he graduated from Flathead County High School in Kalispell. He went on to college in Dillon and Havre and at the young age of 19 accepted a teaching position in Chinook and then one in Kalispell.
Allen married Sharon, the love of his life, on Jan. 7, 1957. After marrying, Allen accepted a new teaching position in Columbia Falls, teaching junior high science and math. The couple went on to have four children, Pam Minster and Greg, Gary, and Brian Jacobson.
Allen also continued his education through the summers receiving a bachelor of science degree from Northwestern University in Evanston, Illinois and a master of science degree from the University of Wyoming in Laramie. He received a Fulbright fellowship in 1967-68 for intercultural teaching in Izmir, Turkey, taking his young family with him.
To supplement his teaching income, Allen was in the Montana National Guard, sold Hamilton Life Insurance and stock annuities and worked for the U.S. Forest Service in Hungry Horse. Over the years, Allen bought and sold the Columbia Falls City Cleaners and acquired many rental properties. His favorite "extra" work was ranching starting early every morning, waking his kids for chores and then herding everyone off to school, teaching, and returning home for night chores.
Allen and Sharon loved to serve their community and were very active in Jaycees throughout their lives. Allen especially enjoyed the Jaycee-sponsored events such as the Jr. Miss pageants, snowmobile races and rodeos. Allen became Montana State Jaycee President and a national ambassador. The highlight of this position was meeting with President Nixon in the Oval Office.
After 30 years, Allen had influenced over 4,000 students who remember him most for the rock collection assignment. He then retired from teaching and ran for Flathead County Commissioner. When he completed his years as county commissioner, representing the Flathead Valley and the people he loved, he sold real estate until his final retirement at age 72. Allen's retirement included spending time in his two favorite locations, Waikoloa Village, Hawaii, and his beloved cabin "up the North Fork" of the Flathead Valley.
Allen was preceded in death by his wife, Sharon; his parents – Leslie and Ella; three sisters – Ester Andersen, Leona Hileman and Marlene Hulme; two brothers – Leland and Leroy Jacobson; his in-laws – Ernie and Margie Hileman.
He is survived by his brother Norman Jacobson; sister Elaine Thacher; sister-in-law Lynne Duff; children: Pamela Riedel Minster - husband Dave, Gregory Allen Jacobson- wife Roxanne, Gary Ernest Jacobson - wife Susan, and Brian Leslie Jacobson- wife Keersti. Allen had eight grandchildren: Kyle and Kris Riedel, Kiersten Weaver, Jesse, Anja, Ryan, Justin, and Jake Jacobson; 20 great-grandchildren and numerous nieces and nephews.
Memorial services will be held June 17 at 10 a.m. in the old Columbia Falls Jr. High gymnasium. In lieu of flowers, the family requests donations be made to the Shriner's Hospital at https://donate.lovetotherescue.org/fundraiser/4362067
Recent Headlines
---