Hospital Corner: Six (or more) ways to stay healthy this winter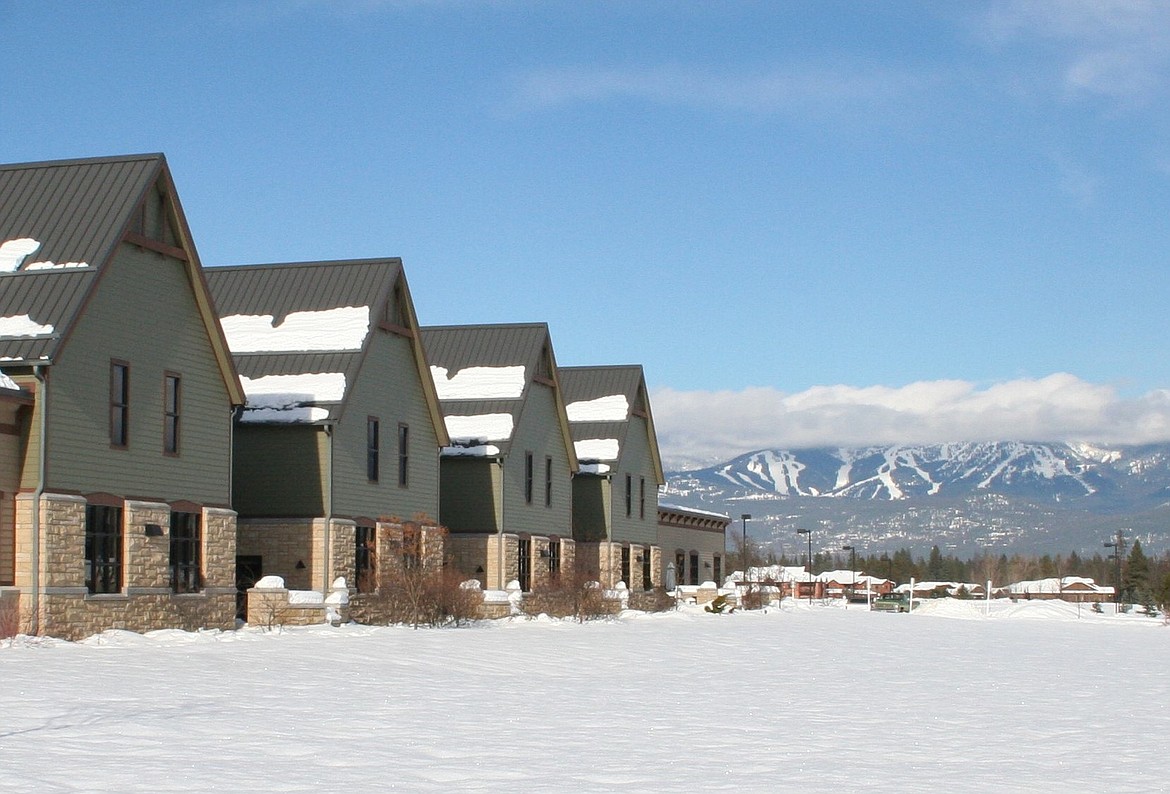 The outside of Logan Health – Whitefish on a wintery day. (Provided photo)
by
Riley Polumbus
|
January 4, 2023 12:55 AM
With the holidays in the rearview mirror and a new year on the horizon, we hope for a safe and healthy journey. At Logan Health—Whitefish our caregivers are here for you and offer you a few tips for staying healthy this winter.

-Wash your hands. "The most important thing you can do is wash your hands," said Logan Health – Whitefish Community Health Nurse Terri Dunn, RN. "After that, wear a mask in high-risk places, stay home when sick and get vaccinated."
-Eat to boost immunity. "A healthy diet won't prevent you from getting every illness, but it may help reduce the amount of time you are ill," said Clinical Dietician Carrie Archibald in Nutritional Services. "The most important things to eat during the winter are a variety of fruits and veggies, especially those that contain Vitamin C, a water-soluble vitamin well known for its role in supporting a healthy immune system. Great sources include broccoli, oranges, sweet potatoes, bell peppers, kiwi and strawberries."
-Wear a helmet. The area's most popular form of winter recreation is skiing and snowboarding. No matter what type of board is on your feet, a helmet on your head can help prevent more serious injury. Becky Cox, RN, Emergency Department Trauma Coordinator says, "Already this ski season we have had patients brought to the emergency department who were badly injured after skiing without a helmet. Please wear your helmet, we only have one brain for our lifetime."
-Be aware of your surroundings and plan accordingly. Director of Plant Operations Jason Newson makes sure the campus is safe for employees and patients. "Winter changes conditions, give yourself more time to get to work and wear the proper footwear for walking on snow and ice." Abby Carpenter, physical therapist at Logan Health Rehabilitation – Columbia Falls adds, "Wear traction devices on your shoes and use assistive devices such as walkers or trekking poles to assist maintaining balance."
-Protect yourself from cold weather. "When it comes to frostbite, minimizing skin exposure is key," said Logan Health Walk-in Care – Base Lodge Nurse Practitioner Cathy Love. In addition to wearing headwear, gloves, and layers made with wicking materials (not cotton), alcohol consumption and smoking should be avoided. If going out, check the weather forecast and bring additional clothing and supplies to keep warm.
-Protect your home from carbon monoxide and smoke. It's important to make sure the flue is open and cleaned for proper airflow. House Coordinator and former fireman Bruce Hewson offers this tip, "Light a match or a candle next to the opening of your fireplace. Blow out the flame and watch the smoke. If it gets dragged into the chimney, you have proper airflow." Carbon monoxide is a risk, especially when the power goes out and we look for alternative heat sources. When using your car to warm up, do not run it in your garage, and never run any grills, camp stoves or generators in the house. January is a great time to change the batteries in smoke and carbon monoxide alarms.
From all of us at Logan Health—we wish everyone in our communities a Happy and Healthy New Year!
Riley Polumbus writes and manages community relations for Logan Health – Whitefish at rpolumbus@logan.org. The Hospital Corner is a monthly column Polumbus writes on behalf of Logan Health – Whitefish.
Recent Headlines
---