Bulldogs' big win creates momentum heading to divisionals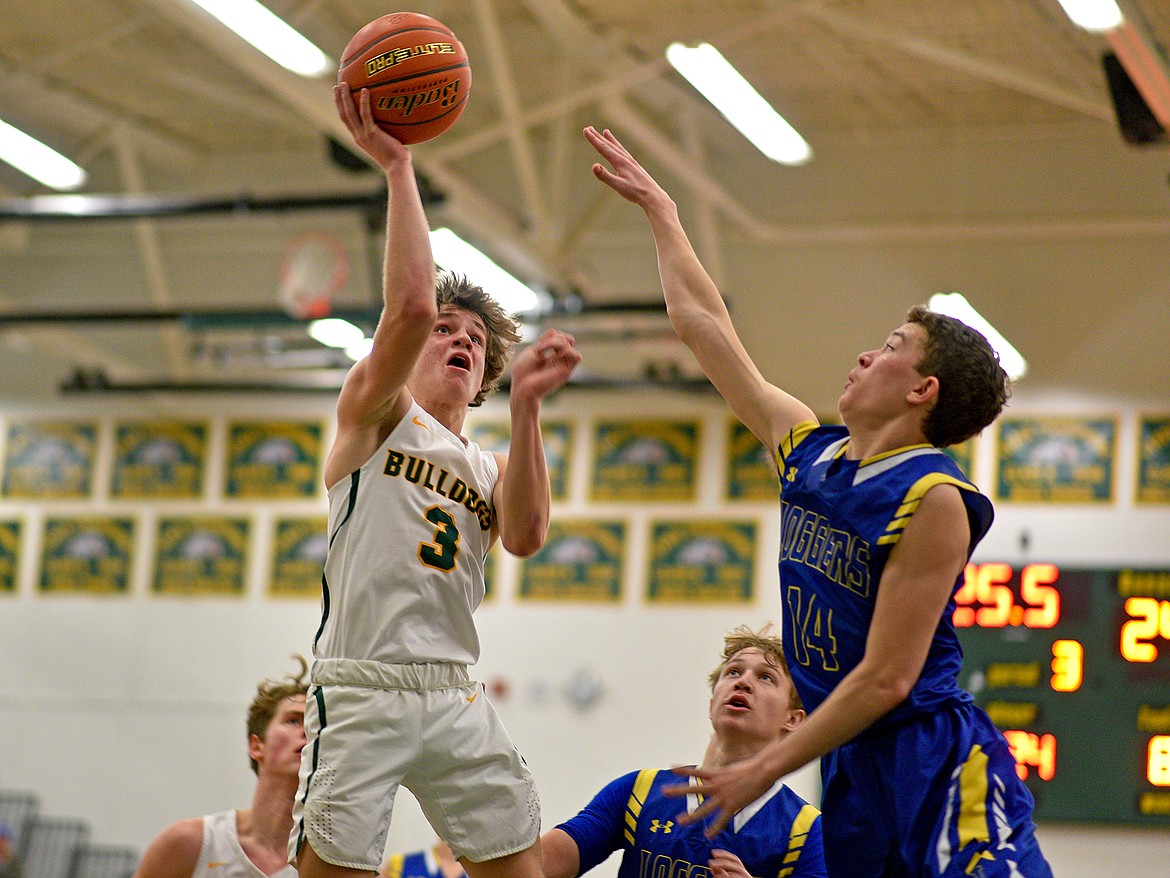 Whitefish sophomore CJ Thew makes a move in the lane against Libby in a Northwest A play-in game on Saturday in Whitefish. (Whitney England/Whitefish Pilot)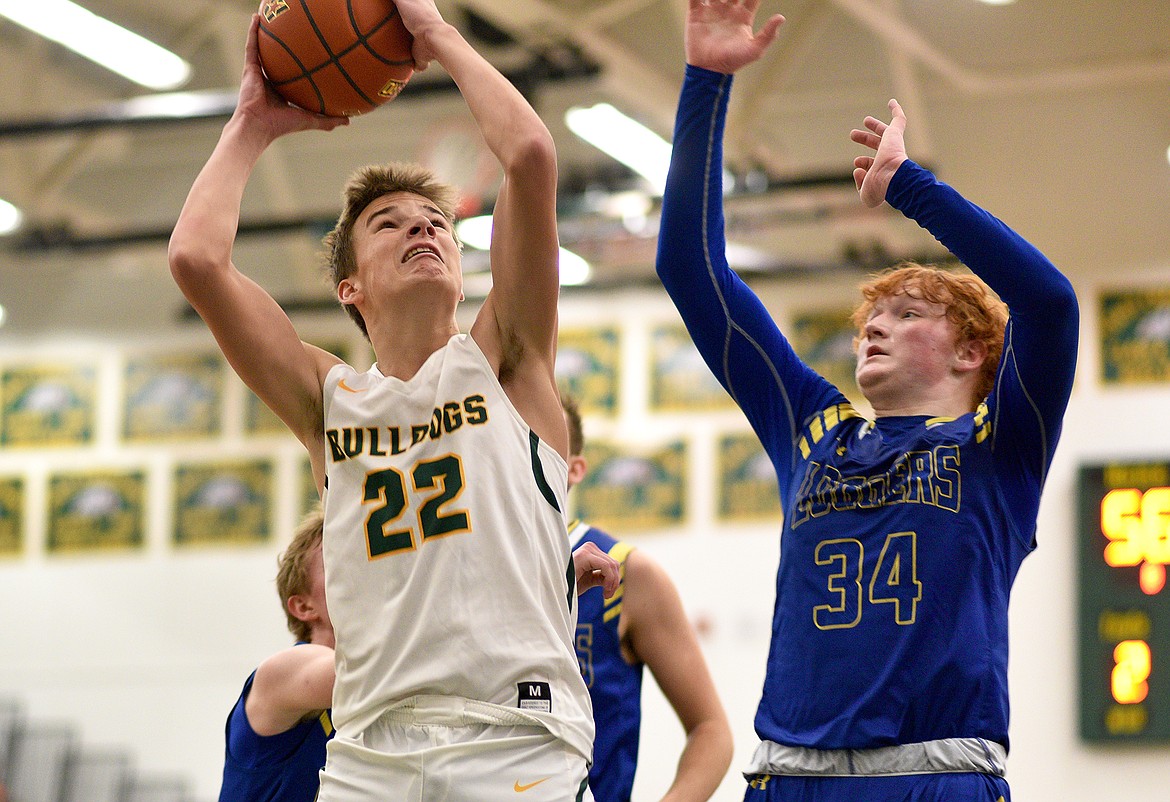 Whitefish's Carson Krack nabs a rebound for a put-back shot against Libby on Saturday in Whitefish. (Whitney England/Whitefish Pilot)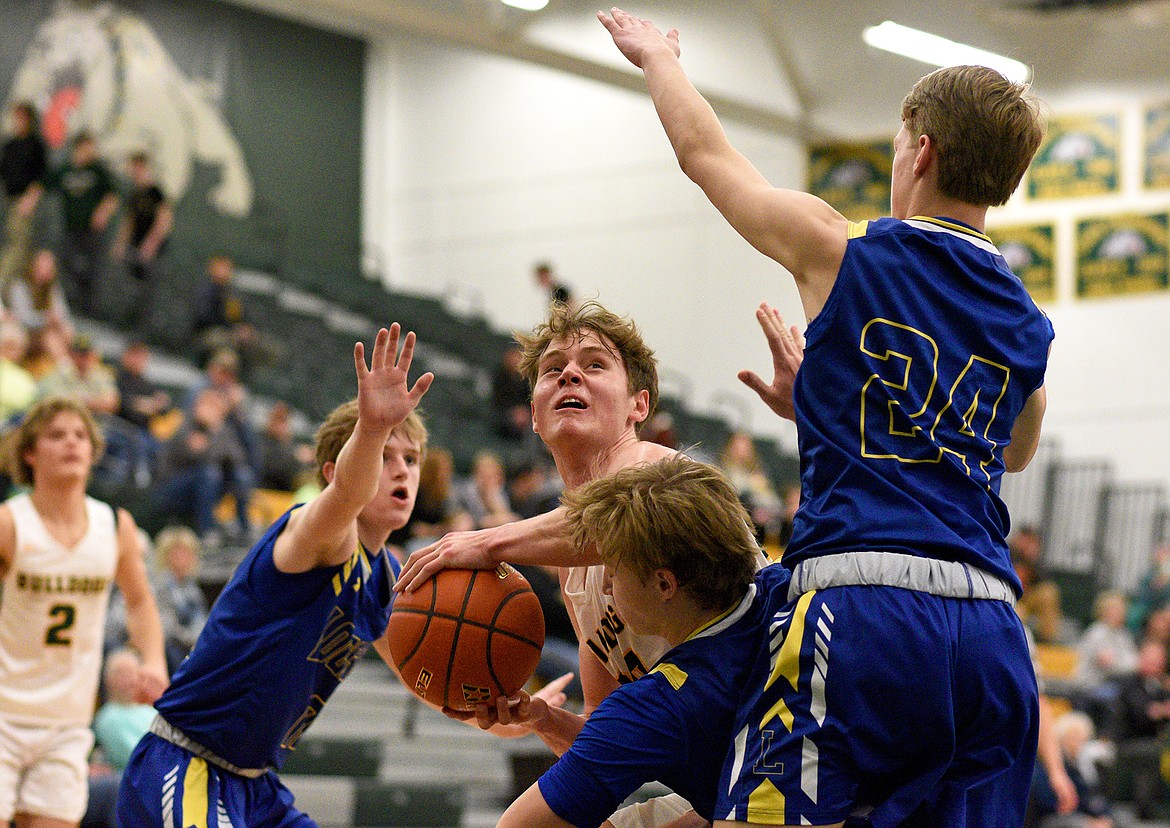 Bulldog senior Jack Sears gets clobbered by Libby on his way to the hoop on Saturday in Whitefish. (Whitney England/Whitefish Pilot)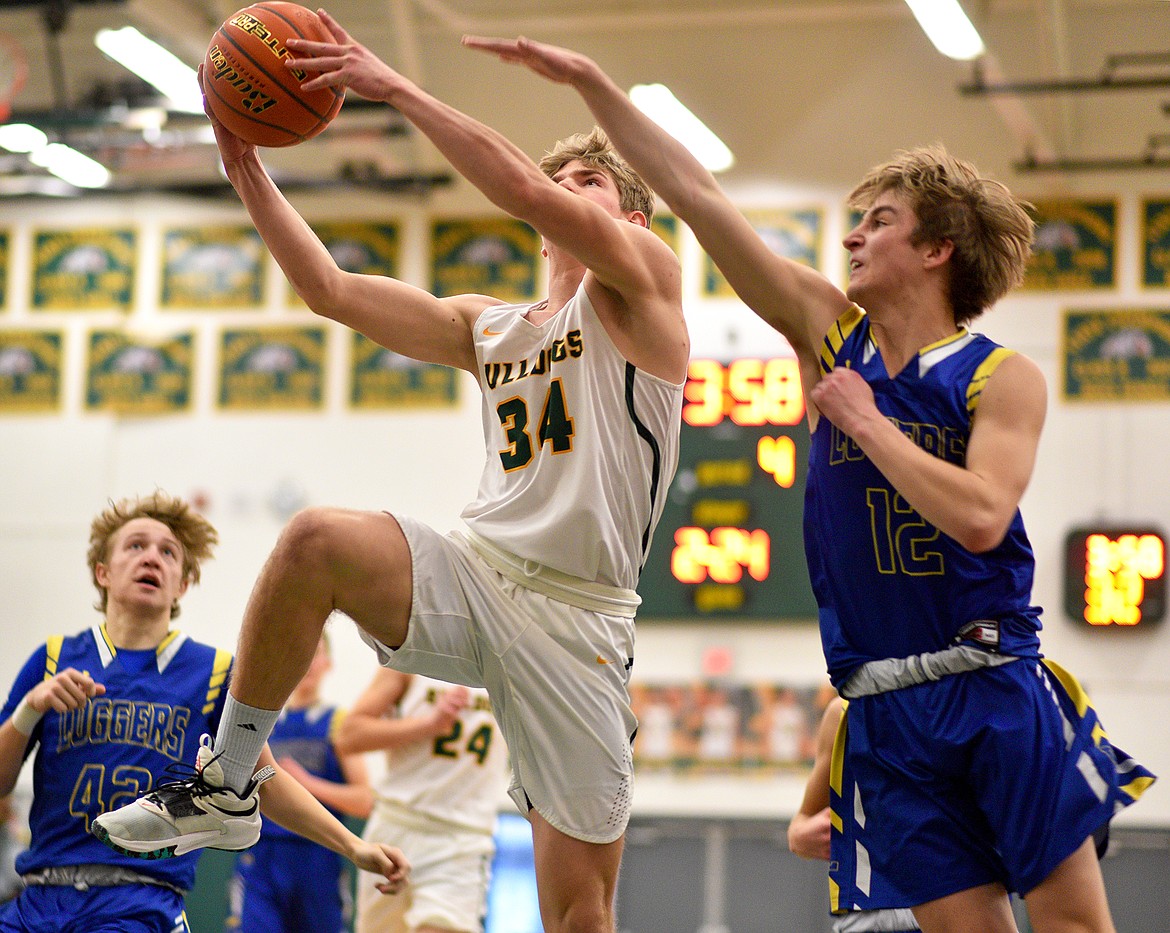 Bulldog Scotty Dalen makes a shot over a Logger defender in a game against Libby on Saturday in Whitefish. (Whitney England/Whitefish Pilot)
Previous
Next
by
WHITNEY ENGLAND
Whitefish Pilot
|
February 22, 2023 1:00 AM
As Whitefish faced a must-win game against Libby on Saturday, the Bulldogs kept pushing throughout the game to take a huge 67-34 win at home.
Whitefish, the fourth seed in the Northwest A conference, played the Loggers in a divisional play-in game. By winning the game, the Bulldogs qualified for the Western A Divisional Tournament to take place Thursday through Saturday, Feb. 23-25.
"I told them, it's now or never. And they answered… they stepped up," Whitefish head coach Alex Gonzalez said. "I'm so proud of them, they played extremely hard."
Led by senior big man Jack Sears with 18 points, Whitefish established a lead in the second quarter and then never let up through the second half. The Bulldogs scored 44 points to Libby's 19 in the second half as they left no doubt they should be the team headed to divisionals.
"We had a little lead and I said we need to build on it," Gonzalez recalled. "And they did, every step of the way they just added and added. We were very successful that day."
Gonzalez added that when Whitefish Played the Loggers in Libby recently, he felt their coach scouted the Bulldogs well. This led him to want to tweak the offense slightly, which worked in the play-in game.
"Credit goes out to the boys for being able to adapt and learn these plays," Gonzalez said. "We only had a couple days, but they were very resilient in doing so. I think that was a big contributor to our success against Libby."
Whitefish junior Mason Kelch scored 14 points and Carson Krack put up 9 points. Ten of Whitefish's total of 12 players scored in the game, with younger guys getting court time in the fourth quarter.
The Bulldogs are 6-11 overall heading into the postseason.
With the win, Whitefish hopes to keep the momentum going heading into a challenging divisional tournament. Gonzalez says the goal is to prepare to play each team the same way and bring the best to the court.
"I told them, Saturday was an amazing win, but it's over so now we prepare for our next game. And, not be happy that we just arrived to divisionals, but have that attitude that's where we've always belonged," he said. "It doesn't matter who we play, everyone laces up their shoes the same way."
Whitefish won't have it easy either as they are set to play the defending Class A state champions Butte Central in the first round.
The Bulldogs play Butte Central in the Western A Divisional Tournament in Ronan Thursday, tip-off at 8 p.m. They will play again on Friday at either 1:30 or 8 p.m. depending on if they win or lose the first game. Whitefish will play at least two games as it is a double-elimination tournament.
Libby 6 9 9 10 - 34
Whitefish 6 17 23 21 - 67
LIBBY — Ryan Beagle 13, Tyler Anderson 7, Tristan Anderson 1, Connor Hartley 2, Alderic Martineau 4, Trevor Collins 7.
WHITEFISH — Mason Genovese 5, CJ Thew 8, Dane Hunt 4, Mason Kelch 14, Jack Sears 18, Carson Krack 9, Scotty Dalen 2, Ryan Conklin 1, Daniel To 4, Josh Downie 2.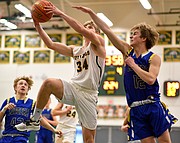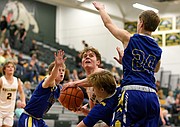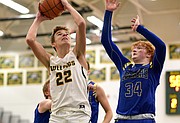 Recent Headlines
---