Whitefish wrestlers prepare for Western A Divisional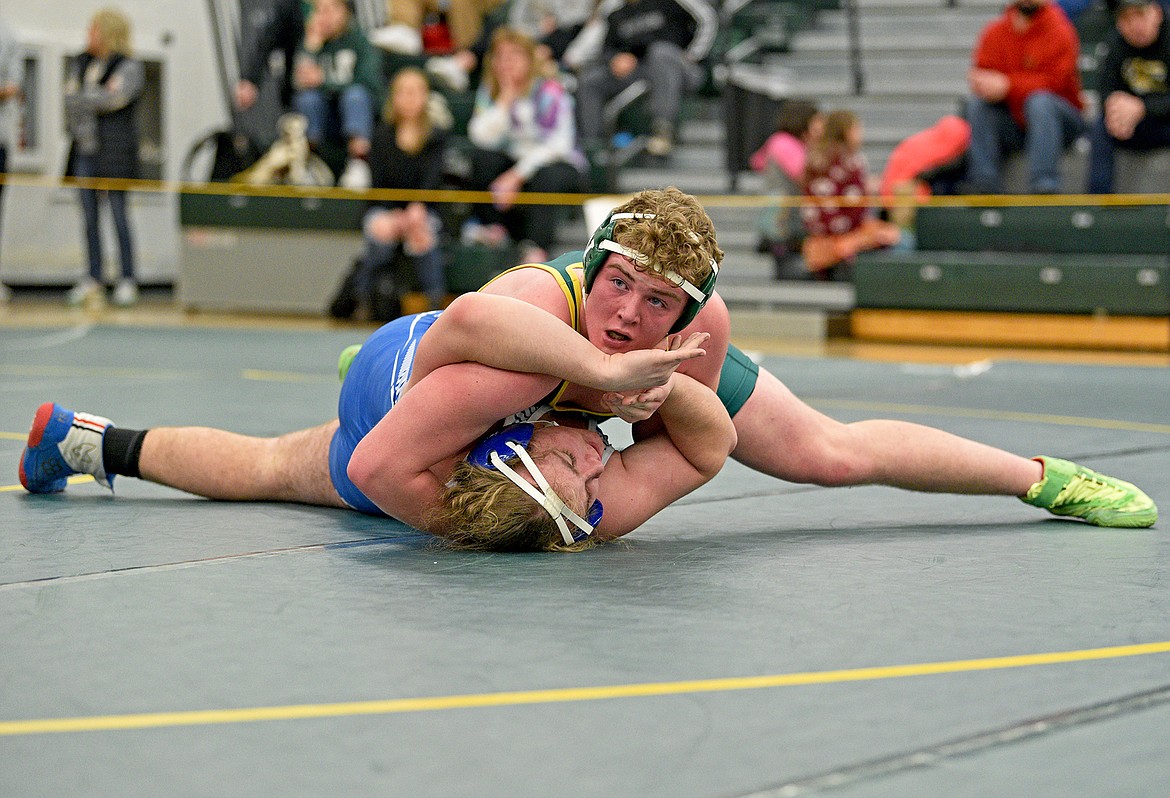 Bulldog Kai Nash wrestles Columbia Falls' Tucker Gonzales at the Whitefish Duals on Friday afternoon. (Whitney England/Whitefish Pilot)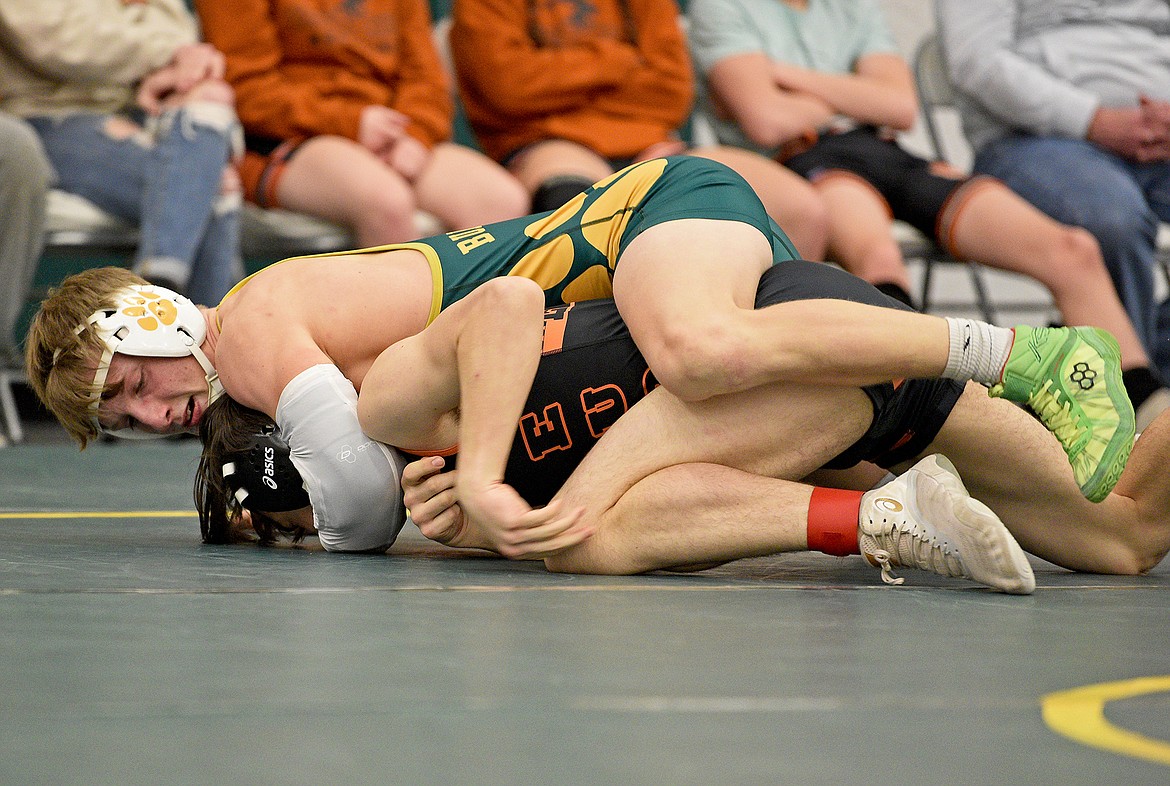 Bulldog Henry Bennetts wrestles Eureka's Michael Watters at the Whitefish Duals on Friday afternoon. (Whitney England/Whitefish Pilot)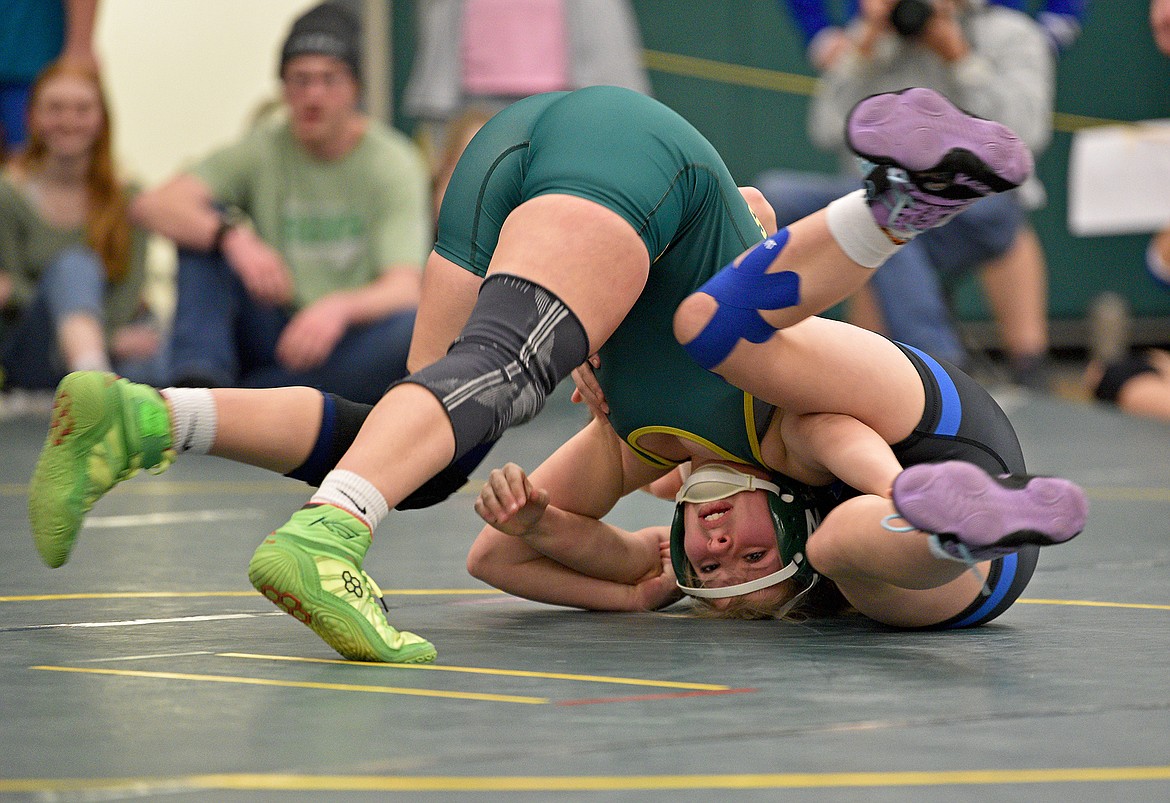 Whitefish freshman Sam Bennetts wrestles Wildkat Jaici Watt at the Whitefish Duals on Friday afternoon. (Whitney England/Whitefish Pilot)
Previous
Next
by
WHITNEY ENGLAND
Whitefish Pilot
|
February 1, 2023 1:00 AM
For the team's final matches of the regular season, Bulldog wrestling hosted the Whitefish Duals on Friday afternoon. In front of a good home crowd, the Whitefish athletes wrestling competed well while many sat out continuing to heal injuries.
Whitefish had two duals, one with Columbia Falls and one with Eureka. They lost both in the team scores due to having too many weight classes forfeited. However, individually Whitefish had many athletes shine.
"It's nice being able to put kids out there against quality kids and compete really well," Whitefish coach Danny Neff said.
At 160 pounds, Henry Bennetts won both of his matches. He first pinned Columbia Falls' Trey Torpen in six minutes and against Eureka he defeated Michael Waters with a pin after 1:33. Whitefish's Kai Nash also went undefeated through the duals at 205. He pinned Wildcat Tucker Gonzales in 3:08 and then won on a 5-3 decision over Eureka's Wes Banks.
Jackson Dorvall claimed a win over Eureka as well as Kitar Olsen who pinned Lions' Danial Lemer.
For the girls, Sam Bennetts wrestled in two exhibition matches. She pinned CFalls' Jaici Watt in 1:44 and won over Eureka's Hailey Unrein.
Whitefish preps for the Western A Divisional Tournament this week and hopes to have several qualify for state. It will also be the first time Whitefish will have a full squad heading into a tournament.
"Really excited to see how some of these kids bounce back from their injuries. One thing that could hinder them is not getting that live match time against other opponents, but I've got a lot of confidence in those kids. They're really itching to get back out there," Neff said.
The coaching staff is expecting to have some high placers at divisionals with a lot of promise coming from Henry Bennetts, Sam Bennetts, Landree Aurand, Logan Heyne and Kai Nash. To qualify for the State A Tournament, athletes must place in the top eight in their weight classes.
"Our goal every year is to take a bus to state… Honestly, I really like how our weight classes play out," Neff said. "We have a really good opportunity to take all of us to state, so that's promising."
The Whitefish team heads to Polson on Friday and Saturday to compete in the Western A Divisional.
Columbia Falls vs. Whitefish
138 Winslow Peter (Columbia Falls) over Rylan McDaniel (Whitefish) (TF 18-3 4:00)
145 Chris Rathjen (Columbia Falls) over Jackson Dorvall (Whitefish) (Fall 4:43)
160 Henry Bennetts (Whitefish) over Trey Torpen (Columbia Falls) (Fall 6:00)
182 Brandon Role (Columbia Falls) over Kitar Olsen (Whitefish) (Fall 5:59)
205 Kai Nash (Whitefish) over Tucker Gonzales (Columbia Falls) (Fall 3:08)
Sam Bennetts (Whitefish) over Jaici Watt (Columbia Falls) (Fall 1:44)
Eureka vs. Whitefish
138 Josh Lambertson (Lincoln County) over Rylan McDaniel (Whitefish) (Dec 10-6)
145 Jackson Dorvall (Whitefish) over Koale Medicine Bull (Lincoln County) (Fall 4:00)
160 Henry Bennetts (Whitefish) over Michael Waters (Lincoln County) (Fall 1:33)
182 Kitar Olsen (Whitefish) over Danial Lemer (Lincoln County) (Fall 3:55)
205 Kai Nash (Whitefish) over Wes Banks (Lincoln County) (Dec 5-3)
Extra: Sam Bennetts (Whitefish) over Hailey Unrein (Lincoln County) (Fall 2:35)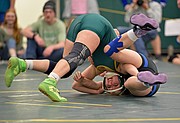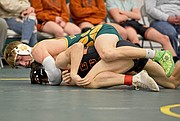 Recent Headlines
---