Flathead Valley ski racers find success at Bridger Bowl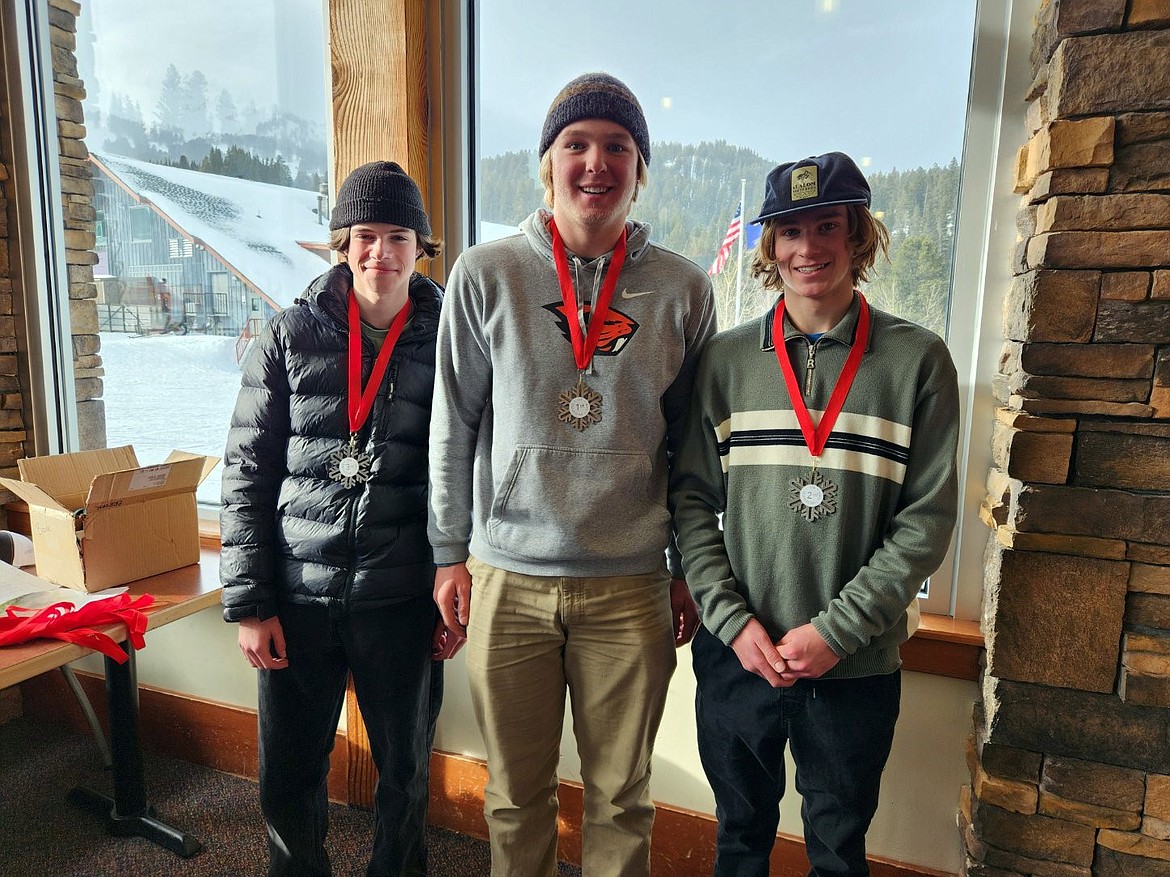 FVSEF athlete Otto Lund won two races at Bridger Bowl, and came in second in the third race. (Provided photo)
|
February 1, 2023 1:00 AM
Flathead Valley Ski Education Foundation (FVSEF) ski racers Melody McNalley of Columbia Falls and Otto Lund of Polson both secured victories at Northern Division alpine ski races in Bridger Bowl. The race series included two giant slaloms and one slalom for U16 and older age classes and was a qualifier for the U16 age group Western Region and Tri-Divisional championships in March, to which FVSEF hopes to qualify many athletes.
McNalley was second in the first giant slalom (GS) in the U16 age category, and came back strong in the second GS with the fastest time in both the U16 and U18 categories. She also earned a second in the slalom for U16s. Lund finished second in the first of the two GSs, but then won both the second GS and the slalom for the U18 age class. Conditions were challenging and there were some spectacular crashes from the field, but many other FVSEF athletes put in great effort and had strong performances in their age classes listed below.
Next week five FVSEF athletes will attend a Western Region speed training camp at Soldier Mountain, near Sun Valley, Idaho. That will be followed with three Super-G races hosted at Big Sky for our U14, U16, and U18 athletes on February 11-12.
Race Results:
GS 1
U16 Girls
Melody McNalley 2nd
Valerie Cross 5th
GuineviereTomblin 15th
U16 Boys
Parker Retz 5th
Brayden Hoover 10th
U18 Boys
Otto Lund 2nd
GS 2
U16 Girls
Melody McNalley 2nd
Kellie Klepper 7th
GuineviereTomblin 19th
U16 Boys
Parker Retz 5th
Brayden Hoover 11th
U18 Boys
Otto Lund 1st
Slalom 1
U16 Girls
Melody McNalley 2nd
GuineviereTomblin 24th
U16 Boys
Brayden Hoover 6th
U18 Boys
Otto Lund st
Recent Headlines
---