Whitefish volleyball places second at tip-off tournament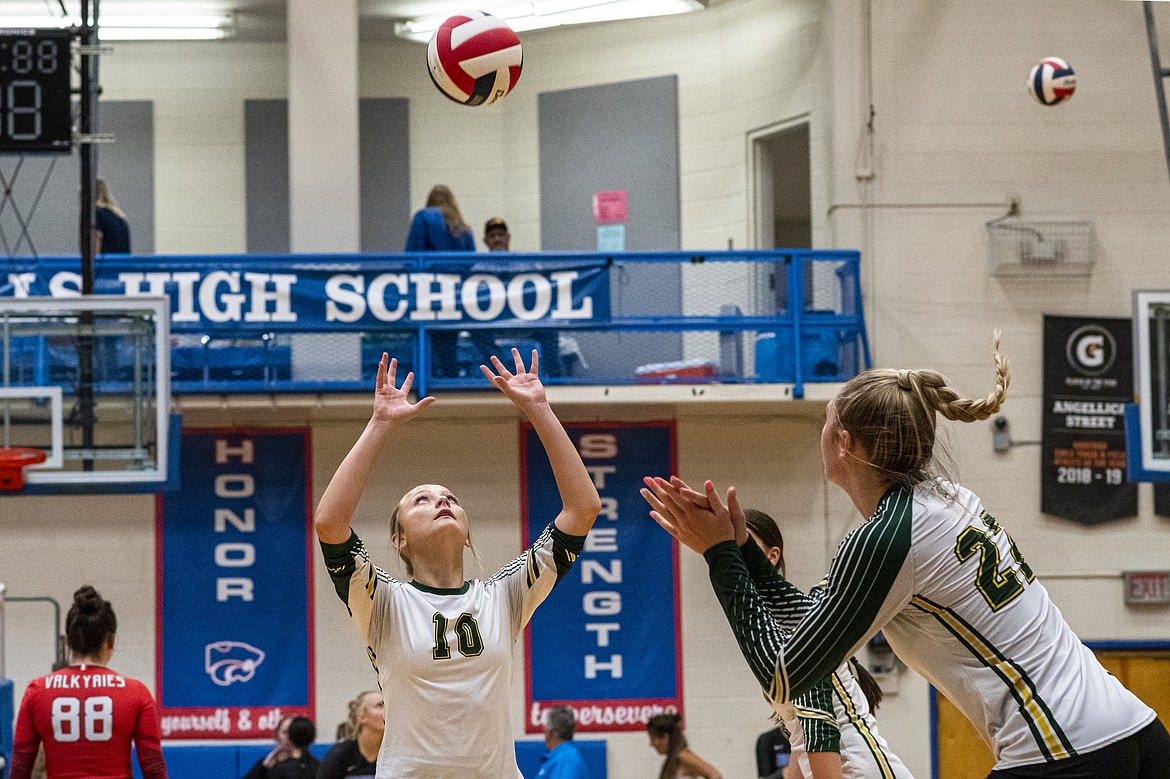 Kaydence Blackwell sets up Brooke Zetooney for a kill during the Tipoff-Off Tournament in Columbia Falls on Friday, Aug 25. (Avery Howe/Hungry Horse News)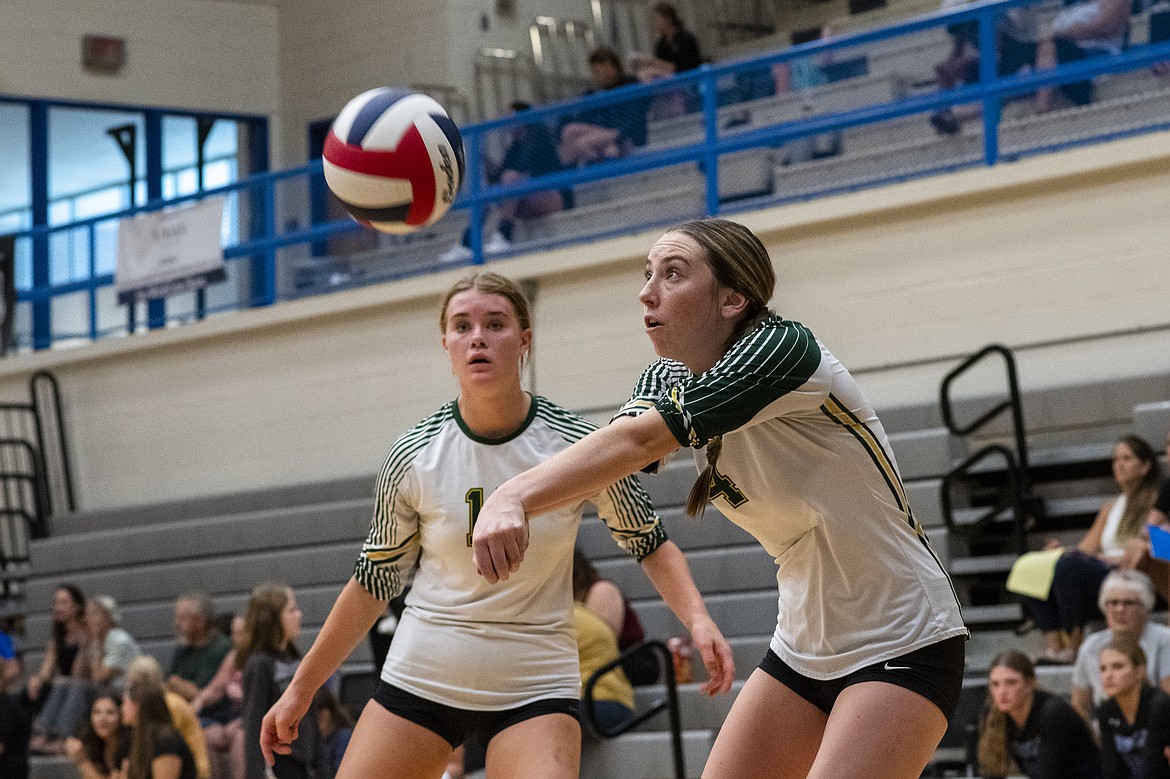 Myli Ridgeway, right, makes a pass as teammate Bailey Smith covers her at the Tip-Off Tournament in Columbia Falls on Friday, Aug. 25. (Avery Howe/Hungry Horse News)
Previous
Next
Whitefish volleyball placed second at the NWA/SWA Tip-Off Tournament in Columbia Falls last weekend. The Lady Bulldogs went 10-2 in pool play which was the second-best performance out of any team in the tourney.
"What a proud moment. I'm not surprised as these girls have been working so hard in the off-season," Whitefish Head Coach Addy Connelly said. "They are such a united, capable team."
As the No. 1 team seeded in the Northwestern A Conference, Whitefish faced Southwest A No. 1 Dillon but dropped two sets 25-19, 25-13.
"The girls all really shared the spotlight," Connelly said. "They worked in unison chasing down and putting away some great balls. Each player stepped up at different times throughout the tournament and led. It's something we have been focused on. Ours wins directly reflected this teamwork and picking each other up as the long tiring days progressed."
During the tip-off tournament, Whitefish posted better set win records than Polson, Bigfork, Columbia Falls, Browning, Ronan, Libby, Frenchtown, Hamilton, Stevensville, Corvallis and Butte Central.
"The North and South provided some great competition all weekend long," Connelly said. "I felt we were pretty evenly matched — a few teams like Dillion, Frenchtown, Polson and us looked and played the strongest. Bigfork did a great job stepping into single A. Browning has really grown over the past few years. I think the season will hold some great competition."
After hosting Frenchtown on Tuesday, the Lady Bulldogs will travel to Ronan on Thursday and then Browning on Saturday.
"I believe our team will be able to carry some confidence heading into our regular season," Connelly said. "Starting strong will hopefully allow them to see that they are a great team. Each player came into practice today focused on improving their skills. There's a new bounce in these girls feet this season with a shared vision and love of the game."
NWA/SWA Tip-Off Tournament
Seeded place match outcome standings
1, Dillon; 2, Whitefish; 3, Frenchtown; 4, Polson; 5, Bigfork; 6, Hamilton; 7, C-Falls; 8, Stevensville; 9, Corvallis; 10, Browning; 11, Ronan; 12, Butte Central.
Pool play standing
NWA: Whitefish (10-2), Polson (9-3), Bigfork (8-4), C-Falls (7-5), Browning (6-6), Ronan (5-7), Libby (0-12)
SWA: Dillon (11-3), Frenchtown (10-4), Hamilton (8-6), Stevensville (5-9), Corvallis (4-10), Butte Central (3-11)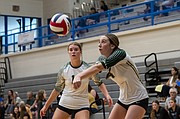 Recent Headlines
---