WTC presents vocal powerhouse Shayna Steele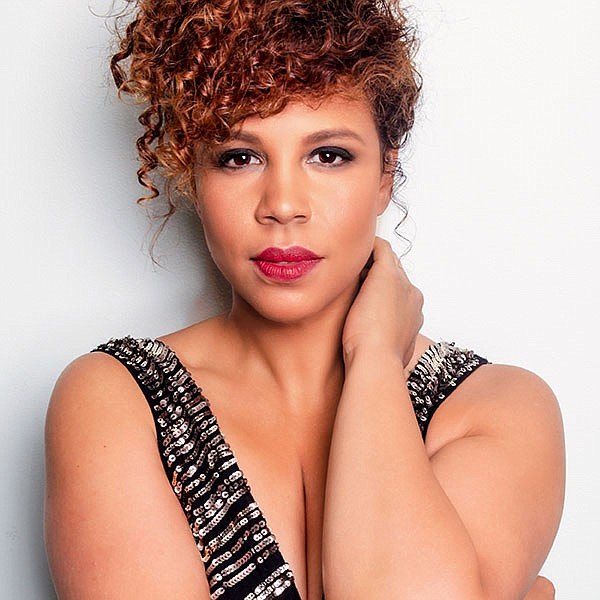 Shayna Steele, a singing sensation from New York City, known for her mind-blowing vocal artistry. (Photo provided by WTC)
|
September 14, 2022 1:00 AM
The Whitefish Theatre Company is thrilled to present Shayna Steele, a singing sensation from New York City known for her mind-blowing vocal artistry. With style and versatility, Steele and her band will perform on Saturday, Sept. 24 at 7:30 p.m. at the O'Shaughnessy Center in Whitefish.
Steele is the kind of singer you wonder why you've never heard of, but once you do, you'll never forget her. With a voice that the London Jazz News says "unleashes enough voltage to light up the West End", Shayna is a vocal force to be reckoned with. After spending eight years as a Broadway ensemble member in shows such as "Rent" and "Hairspray" and six years as a background vocalist supporting varied artists like Bette Midler, Rihanna, Kelly Clarkson, Moby and Steely Dan, Steele stepped out on her own in 2015. Now with the release of three critically acclaimed albums, she tours the world showcasing her supremely soulful energy and knockout vocals as she performs originals, R&B favorites, and jazz and blues standards. Shayna will be backed by a five-piece band for this stupendous night of music.
Tickets are $30 for adults and $20 for students with reserved seating. Tickets can be purchased at the Box Office, 1 Central Avenue, Whitefish, or by calling 862-5371. Box office hours are from 11 a.m.to 3 p.m. Monday through Friday and one hour before a performance. Tickets can also be purchased online at www.whitefishtheatreco.org. This show is sponsored by Bet and Doug Wise and an anonymous donor.
Recent Headlines
---