School district to host community meeting on high school expansion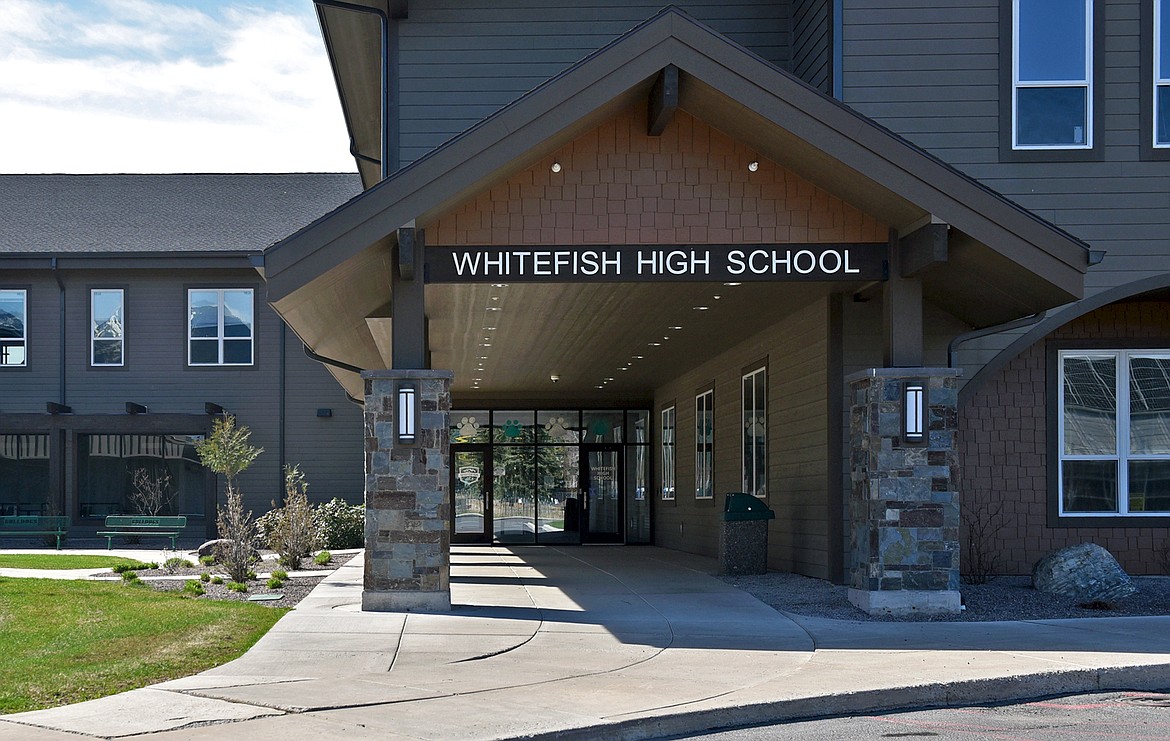 The Whitefish High School building opened in 2014. (Pilot file)
by
WHITNEY ENGLAND
Whitefish Pilot
|
October 5, 2022 1:00 AM
The Whitefish School District is currently in the planning stages of a potential Whitefish High School expansion and addition of an activities complex.
The district will hold a community engagement meeting on October 10 at 6 p.m. at the Whitefish High School cafeteria to discuss the growth and expansion of the high school. All community members are invited to attend.
Over the past decade, the district has expanded from 1567 students to 1902 students with 2% annual growth expected.
Last school year the district adopted a Long Range Facility Plan that evaluated the growth in the school district and what changes would need to be made to accommodate the increasing enrollment. The plan found the 600-student capacity at Whitefish High School is now nearly met with 593 students currently enrolled. Expected enrollment will continue to move beyond the designed capacity next school year. Due to limited space, the high school is already utilizing six classrooms full-time outside of the high school building.
The high school also is expanding its elective and activity offerings and needs its own athletic facilities in addition to more classroom space.
"Our needs for a high school expansion go beyond enrollment and traditional classrooms," Whitefish Superintendent Dave Means said in a letter to the editor in the Pilot last week. "Career and technical education interests are continuing to grow and our classrooms are unable to expand due to space limitations. Our sports teams also need expanded facilities, as they have limited access to on-site practices and games."
In a board meeting in mid-April, the Whitefish School Board unanimously approved the selection of the Cushing Terrell architect firm out of Missoula to lead the preliminary design and planning of the high school building expansion and activities facility. In March the board had given the go-ahead to begin the request for qualifications process.
As the Whitefish School District continues its planning for the expansion of the high school the committee will host community meetings along the way.
"These are excellent challenges to have in a thriving community," said Means. "Input from a broad array of the Whitefish community is needed as we closely investigate the needs of the high school and activities complex. We really value input from the entire community as we look to the future together."
For more information about growth in Whitefish Schools, visit whitefishschools.org and view the "WHS Expansion - Growth in our Schools" document.
Recent Headlines
---