Ralph Leroy Fitzpatrick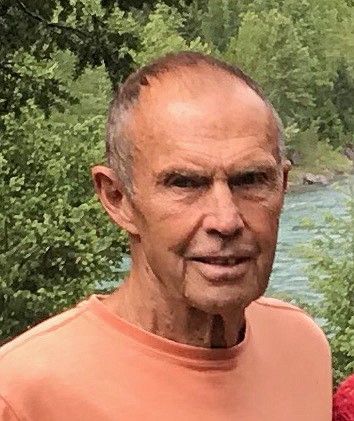 |
October 5, 2022 1:00 AM
Ralph Leroy Fitzpatrick died with his daughters by his side and sunshine gleaming through his window on Saturday, Sept. 24, 2022.
Ralph was born on Leap Day, 1936. While 86 years had passed over his lifetime, he was really only 21, as evidenced by his forever youthful spirit. He was raised in Idaho and northwestern Montana, and spent his prime summers as a young man working as a trail crew leader and backcountry ranger in Glacier National Park, his favorite place to spend time over his long, abundant life.
He studied at the University of Montana and earned degrees in Business Administration and Accounting, after which he owned and operated several businesses in northwestern Montana until he retired. Ralph embodied the joys of living a simple and rich life, with many days spent hiking trails in Glacier's mountains in summer and around the Tucson, Arizona desert in winter. Some may say that Ralph picked more than his government-allotted share of huckleberries within the park boundary, was a legendary rock-skipper and could impeccably whistle the song of a meadowlark.
He married Carol McKeever in 1966, with whom he raised two daughters that he loved deeply, Shannon and Quinn. Ralph hauled his girls around the mountains hiking, biking and skiing until they too developed their own shared love for the outdoors, for which they are forever grateful. He gave his time and energy to his daughters as an adventurous and loving father, building them a magical tree fort in the backyard, shoveling paths on the nearby pond for ice skating, swimming and picnicking as a family at Lake McDonald and sharing his favorite fishing spots with them.
Ralph's wry smile, waggish wit and generous-yet-mischievous nature will be dearly missed by many. In lieu of flowers, the family asks that you spend a quiet moment on a sunny deck sometime, as he would, sipping a morning cup of coffee or an evening cold beverage, soaking up the beauty of the moment.
Ralph is survived by his sister Mary Ann Gerrish, former wife and forever-friend Carol Stevens, daughters Shannon Kimball and Quinn Fitzpatrick, son-in-law John Kimball, grandchildren Carolyn and Noah Kimball, and numerous nieces and nephews. A memorial will be held at a later date.
Recent Headlines
---