Lasting Legacy: Grattan's contributions to Whitefish live on after longtime resident dies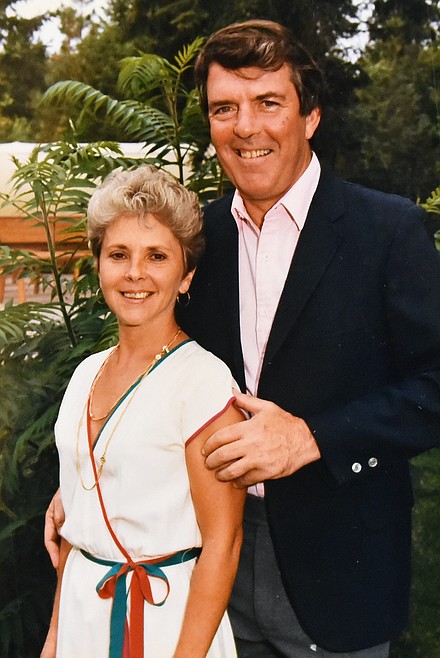 Whitefish residents Tim and Darlene Grattan were married for 60 years. Darlene passed away in December 2020 and Tim recently died Aug. 27, 2022. (Photo courtesy of Grattan family)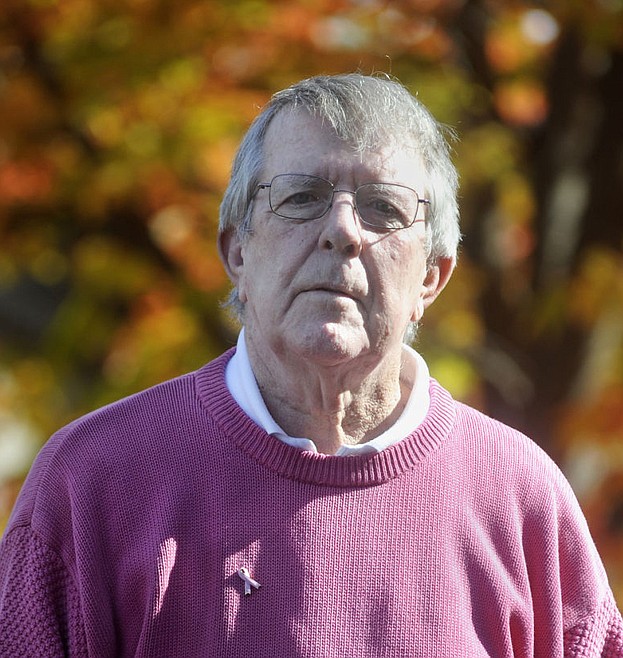 Tim Grattan developed Lion Mountain and Grouse Mountain, and built half of the Whitefish Lake Golf Club's south course which he donated to the club. He is pictured here after surviving male breast cancer in 2014.(Aaric Bryan/Daily Inter Lake)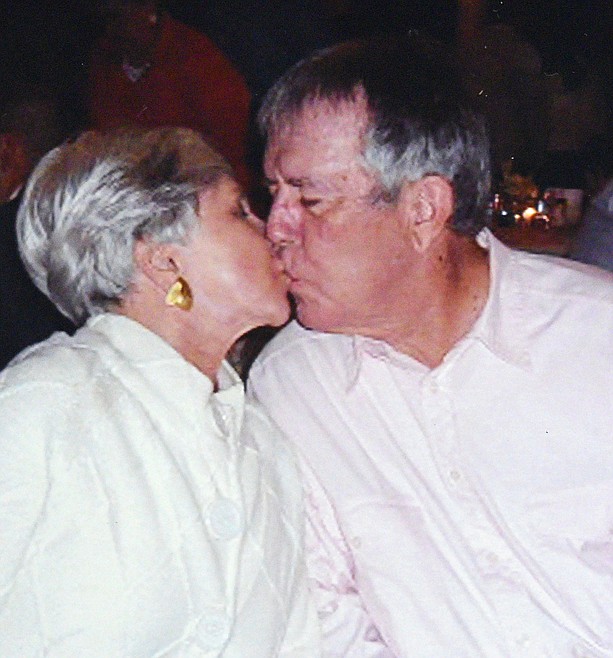 Whitefish residents Tim and Darlene Grattan were married for 60 years. Darlene passed away in December 2020 and Tim recently died Aug. 27, 2022. (Photo courtesy of Grattan family)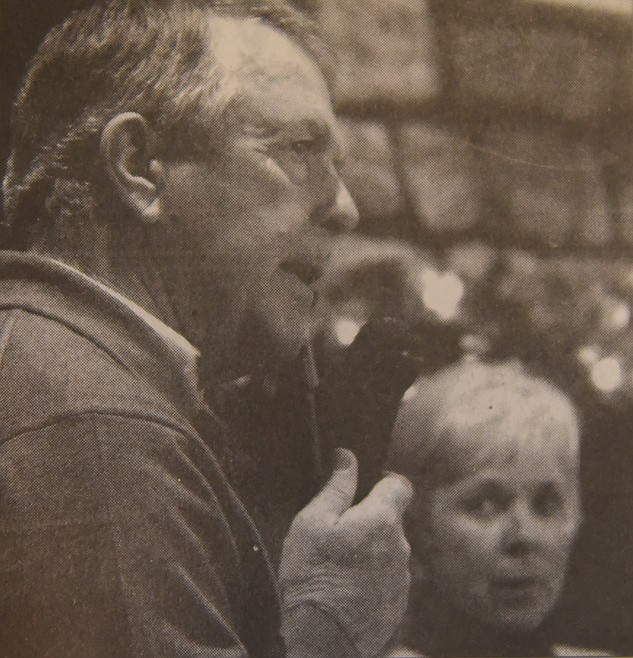 During the Whitefish Lake Golf Association's annual meeting in 2005, Tim and Darlene Grattan transferred the title of the original Mountain Nine golf course, the first nine holes of what is now the South Course, to the association. (Pilot file photo)
Previous
Next
by
WHITNEY ENGLAND
Whitefish Pilot
|
October 5, 2022 1:00 AM
Tim Grattan was a visionary for the town of Whitefish — a resident and respectful developer that saw the potential of the area and pursued projects that few had the courage to see through.
The longtime Whitefish community member is a big reason the Whitefish Lake Golf Club has a south course. He built the first nine holes of the South Course, later donated land to the club to construct the next nine holes and then in the mid-2000s donated his portion of the course to WLGC. He also developed the Lion Mountain and Grouse Mountain Estates, as well as developed Grouse Mountain Lodge among several other projects in town.
After a long, eventful life, Tim Grattan died on Aug. 27, 2022 in his home in Whitefish.
According to friends and family, he was a kind and generous man with a great sense of humor.
"He was really funny, but more subtle and easy going… and he was very generous. He also had vision about a lot of things, he could see how things were going to go," recalled his daughter Lisa Flint.
She said he never held back his opinion on matters, but was polite in every situation and not easily upset. However, if something did set him off his passion showed through.
"He had a long fuse but a lot of powder in the keg," his son Brad Grattan added.
He and his wife Darlene, college sweethearts, lived in Whitefish for nearly 50 years. The couple has two children, Lisa and Brad, and were married for 60 years. Darlene passed away on Dec. 7, 2020.
The family says Tim and Darlene lived life to the fullest. They worked hard but played even harder. They enjoyed skiing and golfing, traveling to Hawaii and spending summer days at their cabin in Lakeside while raising the kids. Lisa says her mom was a spitfire and ultra-competitive, and her parents often joked and laughed together.
"They had really good senses of humor," Lisa said. "They were literally the old-fashioned best friends."
Tim was born in Kalispell in 1938. He was raised in Missoula and went on to the University of Montana on a football scholarship. He met his wife Darlene freshman year and the pair dated throughout college. They were married two days after college graduation in 1960 and set out to begin their lives together.
Tim had joined the ROTC in college and after graduation, military life took him and Darlene to many places including Germany during the construction of the Berlin Wall. In 1963 he was an advisor in South Vietnam, and then the family moved to Fort Knox, Kentucky. Over these years in the service, he and Darlene had two kids, Lisa and Brad.
He became a ROTC instructor at Eastern Washington University until he resigned in 1969. Tim and Darlene moved to Bellevue, Washington where Tim began his real estate career, working in sales until 1971.
The family says Tim had several stories from his time serving — many were scary, some funny and all of them unique.
Fond memories of skiing Big Mountain while growing up in Missoula drew him and Darlene back to Whitefish.
"They always loved Whitefish, especially dad," Lisa said. "They knew it was a really special place."
Brad added, "It was an empty canvas and he was ready to do some painting."
Tim began real estate development when he purchased the Lion Mountain property in 1972. Later he acquired the Gouse Mountain property as well. Many say he was the first in Whitefish to develop on the side of the hills.
"He was visionary in terms of what he saw and how he worked with people… when you met with Tim, after you left you felt better, he kind of lifted you up," said Terry Nelson, Whitefish Lake Golf Club general manager. "He and Darlene did an awful lot for this community, they were very influential and very respectful developers."
Tim and Buzz Krutcher, his friend and partner in several projects, developed and co-owned Grouse Mountain Lodge. Krutcher remembers Tim as a loyal friend and genuine to the core. In their 20-plus years as partners, Krutcher says they did almost everything by handshake.
"Tim and I were like brothers. I admired him dramatically because he was such a sterling human being," Krutcher said.
Tim built the first nine holes of the South Course of the Whitefish Lake Golf Club in the mid-70s. Tim later sold his part of the lodge to Krutcher and he and Darlene donated the section of the course they owned to WLGC.
Nelson stated that the saying "a rising tide lifts all ships," describes Tim perfectly. Nelson praised Tim for all that he accomplished in developing Lion Mountain and the Grouse Mountain area including his contributions to the golf course.
"He is to be admired for his perseverance to get all that done. There's no question we would only be 18 holes (at WLGC) without him," Nelson said.
Tim helped organize the Flathead Valley Ski Education Foundation in 1973 as well as serving in other organizations such as the Glacier Park International Airport Board of Directors, Whitefish Rotary Club and the Flathead Valley Convention and Visitor Bureau. He served on the Big Mountain Board of Directors in the 1980s through to the 90s and a past Pilot article says he "was instrumental in the expansion of skiing on the mountain during those years."
There are too many organizations, causes and developments that Tim had his hand in over the years in Whitefish to name them all. But the Grattan's legacy of consciously developing the area and giving back to the community often will live on forever.
"Tim was a remarkably insightful, innovative man in our community, both with Lion Mountain and Grouse Mountain and of course we have a whole golf course because he was thoughtful enough to donate the land for a second 18 holes," says longtime Whitefish resident Lin Akey. "He and Darlene were gracious people who taught us all how to do the right thing… they were great guides for all of us."
A celebration of Grattan's life will be held on Saturday, Oct. 8 from 11 a.m. to 3 p.m. at Grouse Mountain Lodge.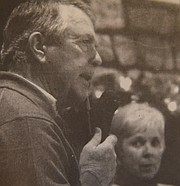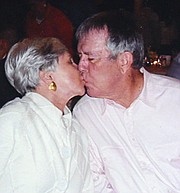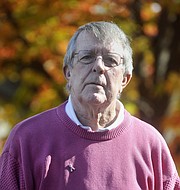 Recent Headlines
---