Whitefish Library Program: Student Tessa Rands reviews 'Knight Owl'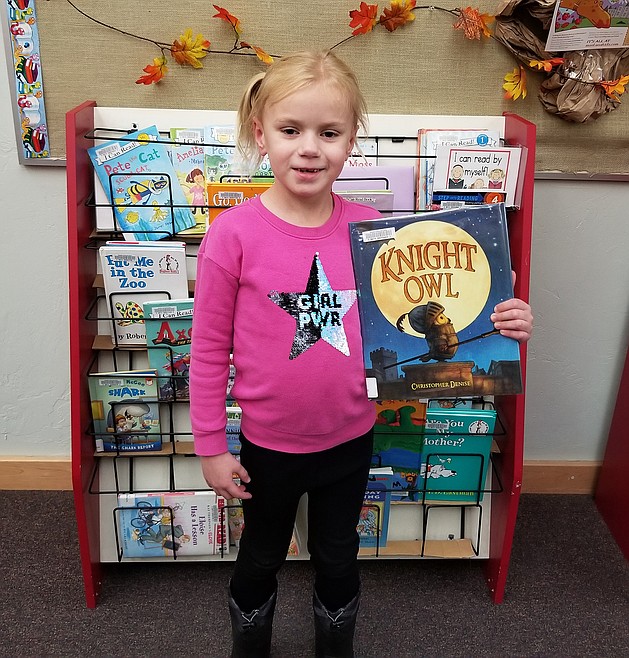 Student Tessa Rands reviews 'Knight Owl'. (Photo by Whitefish Library)
|
November 16, 2022 1:00 AM
The Whitefish Community Library's Fall Into Reading program features book reviews written by local students. Each week throughout the five-week autumn program a winner is picked by library staff to have their book review published in the Whitefish Pilot. Students must be 18 and under, and live in the Whitefish area.
In the second week of the program, the featured review comes from local homeschool student Tessa Rands.
Knight Owl written and illustrated by Christopher Denise
Review by Tessa Rands
My thoughts about the book: The greatest owl knight in the world! The Dragon with pizza is funny! My fave page is the last one when the owl is perched on a big horse.
It was: cool
My star rating: 5
Also rated "Excellent"
A Book Review honorable mention this week is Hudson Morris for review of 'A Dog's Life: The Autobiography of a Stray' by Ann M. Martin - winner of a Bookworks gift certificate.
The mission of Whitefish Community Library is to bring people, information and ideas together to inspire lifelong learning, advance knowledge and strengthen our community. For more information, call 406-862-9914, or visit us at whitefishlibrary.org.
Recent Headlines
---