High school bands combine to host 'An Evening with Allen Vizzutti'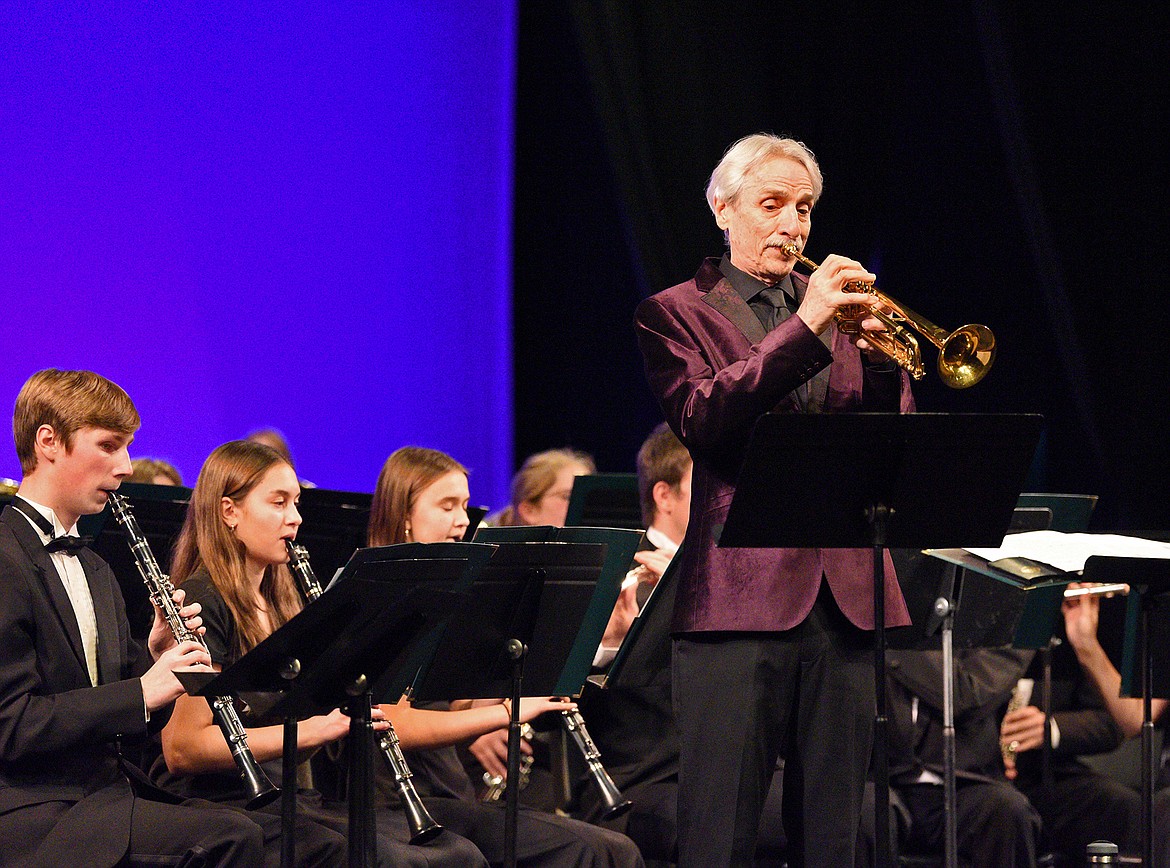 Professional trumpeter Allen Vizzutti performs with the Whitefish High School Band during a special concert at the Performing Arts Center in Whitefish on Thursday. (Whitney England/Whitefish Pilot)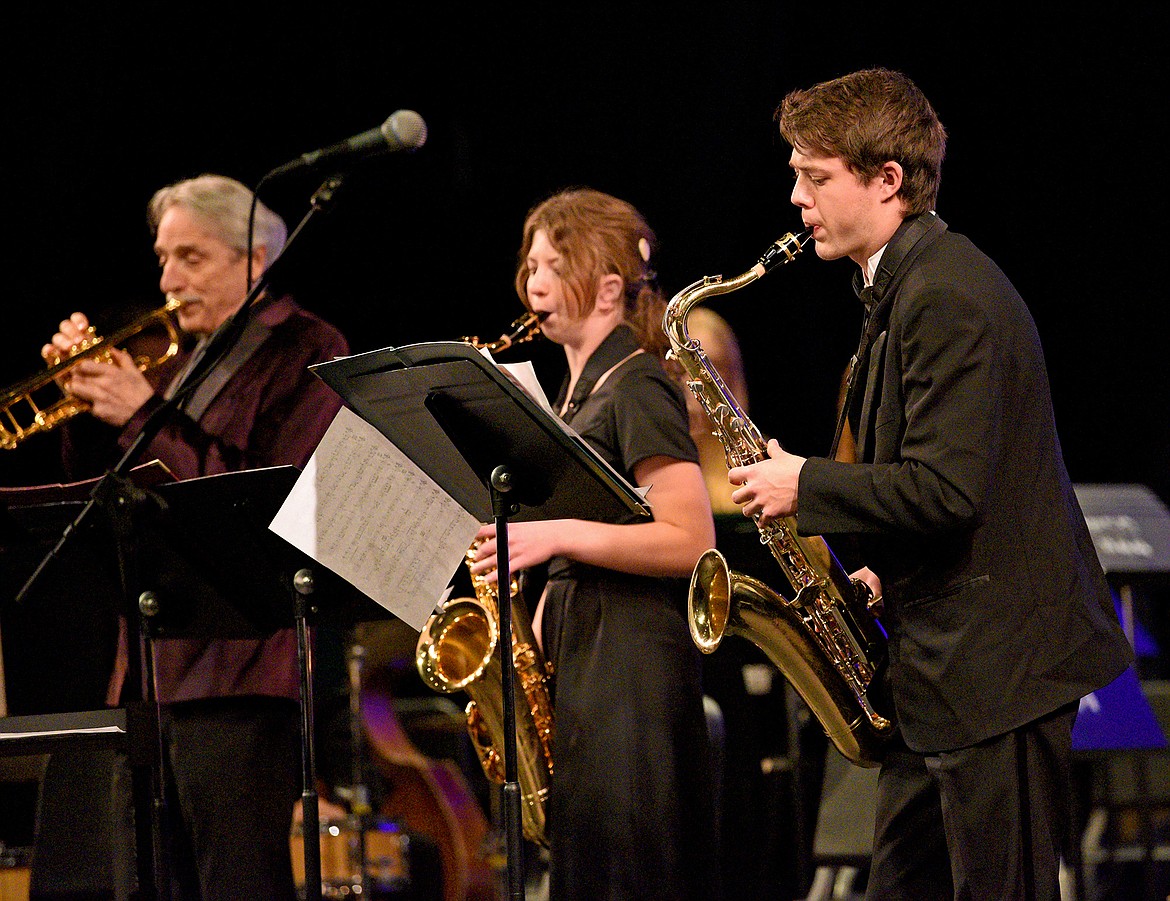 Members of the Whitefish High School Birdland Jazz Combo, Sasha Johnston and Henry Seigmund, perform alongside professional trumpeter Allen Vizzutti during a special concert at the Performing Arts Center in Whitefish on Thursday. (Whitney England/Whitefish Pilot)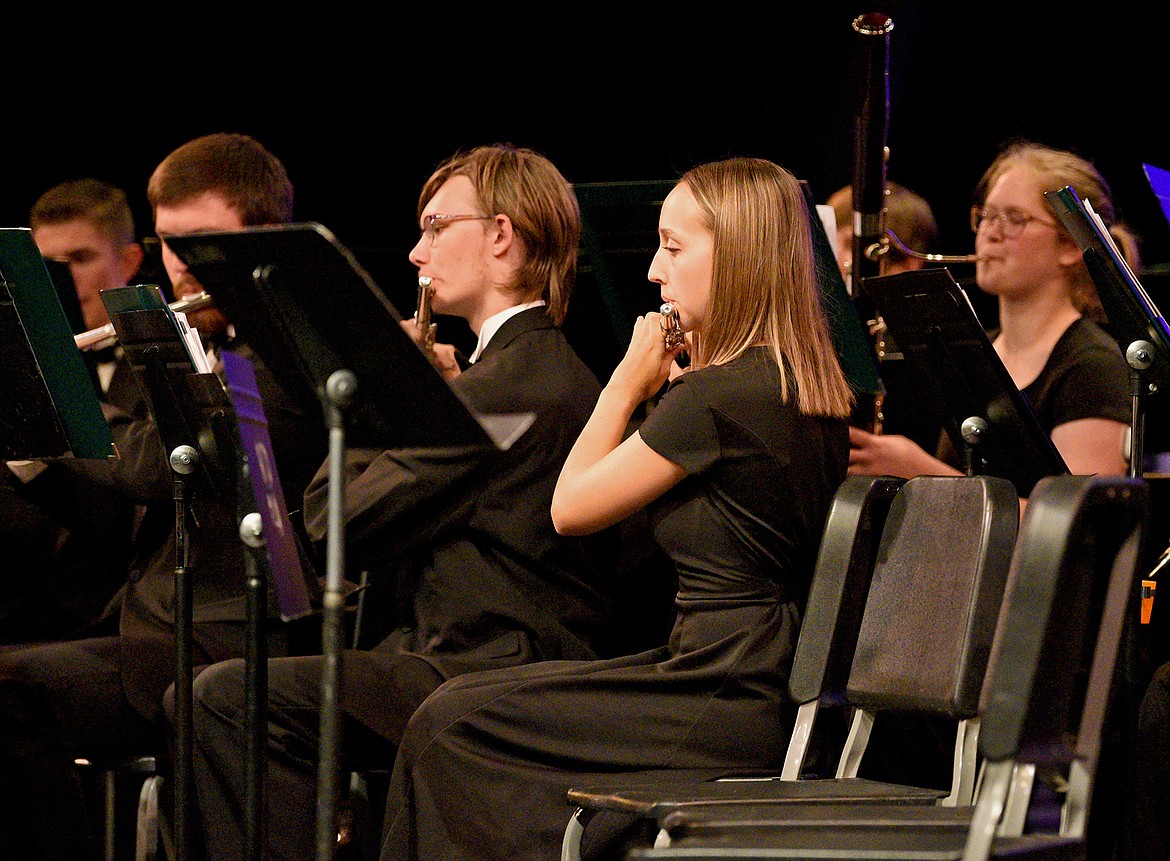 Whitefish High School Band students Mathew Rohrman and Addy Taylor perform during a special concert featuring professional trumpeter Allen Vizzutti at the Performing Arts Center in Whitefish on Thursday. (Whitney England/Whitefish Pilot)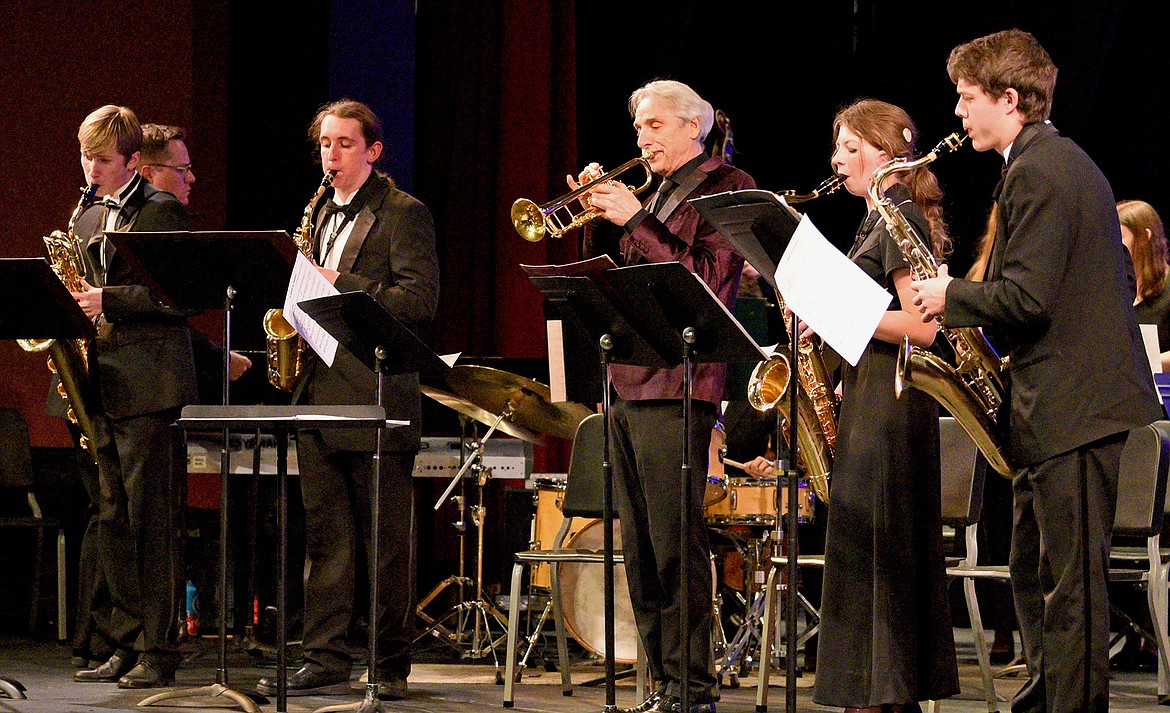 Professional trumpeter Allen Vizzutti performs with the WHS Birdland Jazz Combo during a special concert at the Performing Arts Center in Whitefish on Thursday. Pictured from left to right is Vaughan Irwin, Liam Good, Allen Vizzutti, Sasha Johnston and Henry Seigmund. (Whitney England/Whitefish Pilot)
Previous
Next
by
WHITNEY ENGLAND
Whitefish Pilot
|
November 9, 2022 1:00 AM
A large audience packed the Whitefish Performing Arts Center last Thursday as the Whitefish High School and Stillwater Christian bands hosted a unique concert.
The sold-out show featured the two schools' band programs performing alongside one of the greatest trumpet performers and educators in the world, Allen Vizzutti. Whitefish and Stillwater partnered for this event and worked together to bring Vizzutti to town. Vizzutti spent a full day at each school working with classes and then performed in the special concert with the bands on Thursday evening.
"Our band students had the opportunity to perform with one of the premier artists in the world. We live in a wonderfully artistic community, but we are isolated in some ways," Whitefish Band Director Matt King said. "This concert, and hopefully more like it, will allow our students to not only see but perform next to and learn from the best of the best."
During the concert, the Stillwater Christian School band performed first, then the Whitefish Birdland Jazz Combo for two numbers, and the WHS Concert Band followed. In the end, a special finale featured all of the band students together with Vizzutti on his signature solo piece, "Carnival of Venice". Vizzutti performed with the students for most of the pieces and delighted the audience with his superb musicianship. He interacted with the audience and students and showed his personality even on stage.
"Our hope is to make this concert series an annual event, where we will continue to dream big and partner with interested community members and businesses to bring in world-class musicians to perform with our students," King said. "I have told my students many times over the past month that this is a once in a lifetime opportunity for them, and I'm thrilled many members of the community are able to catch this world-class talent in Whitefish."
Vizzutti has taught and performed all across the world. He grew up in Montana and was taught to play the trumpet by his father. He attended Eastman School of Music on a full scholarship and earned his Bachelor's and master's degrees there.
Vizzutti has a long list of accomplishments, including performing solo or ensembles, many jazz and classical recordings, composing original music, instructing at several schools and more.
When King and Stillwater Band Director Brian Phillips decided they'd like to partner to try to bring a big-time guest artist to town to perform with their bands, Phillips tried reaching out to Vizzutti and the world-renowned performer accepted right away.
"Many special band events and trips happen in the spring, but our goal was to provide our students a memorable and inspirational start to the school year," King explained. "Now here we are, with one of the world's premier trumpeters performing with our students."
The evening was a success without an empty seat in the Performing Arts Center and both band programs hope to continue this tradition for years to come.
"Our goal is to springboard on this fantastic opportunity this year with Mr. Vizzutti, and make this an annual guest artist event. I can't wait to see how it grows and blossoms for the benefit of our students and community," King concluded.
For more information or to become involved with bringing in guests in future years, reach out to King at kingm@whitefishschools.org or 406-862-8600, ext. 420.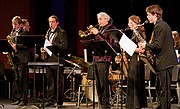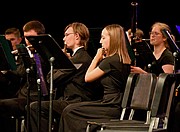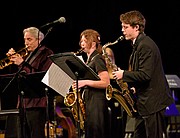 Recent Headlines
---