Best Veterinarian - Elizabeth Pitman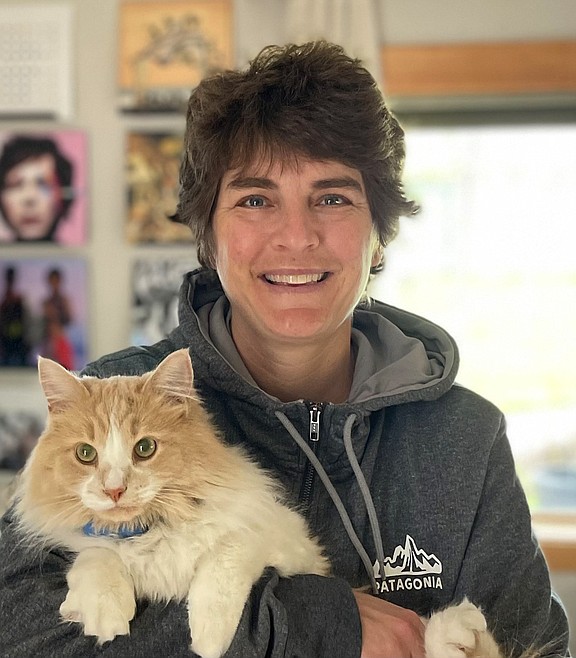 Elizabeth Pitman at Alpine Animal Hospital
Dr. Elizabeth Pitman grew up watching her dad work as a family practitioner in Columbia Falls. As a small-town doctor, he was an integral part of the community and the combination of practicing medicine and having a strong sense of community connection is what Pitman wanted for her own life.
"That community connection is what I loved about watching my dad practice medicine," Pitman explained. "Someone needed to be sewed up and they'd sit in on our washing machine and my dad would numb them up. He was a huge part of the community and it was a really neat experience seeing how he interacted with people."
While Pitman thought she would go into human medicine to follow in her father's footsteps, she says insurance companies and other factors changed human medicine so there is less freedom to practice and community connections became harder to develop.
Pitman found a new direction one Fourth of July when the family cat, Midnight, needed to be euthanized and veterinarian Dr. Pam Barker came to the Pitmans' home.
"That moment – I'll never forget watching her walk up our gravel driveway with her black medical kit; I thought that's exactly what I'm looking for in medicine," she recalled. "I was in my early 20s and it was an epiphany."
Pitman found a way to practice medicine and have the small-town doctor connection she had wanted.
"I do love animals and I love being in the community on a day-to-day basis. I really love medicine – I find it completely fascinating," she said.
Pitman won Best Veterinarian in this year's Best of Whitefish competition. She is quick to credit her team at Alpine Animal Hospital for this honor. She said Dr. Kevin Morrell and everyone at Alpine are colleagues on the same level, working together with the same goal.
"I'm only as good as the place I work," she said. "I would not be able to be an effective veterinarian and do anything without the whole group at Alpine. We are a team."
Whitefish is fortunate Dr. Pitman chose to come back home to practice medicine in the heart of the community. Though she did consider other places, Whitefish won out every time.
"Whitefish has everything: my roots, my family, and I love Whitefish. I like the community. I like the recreation. I like it all," she says.
Recent Headlines
---